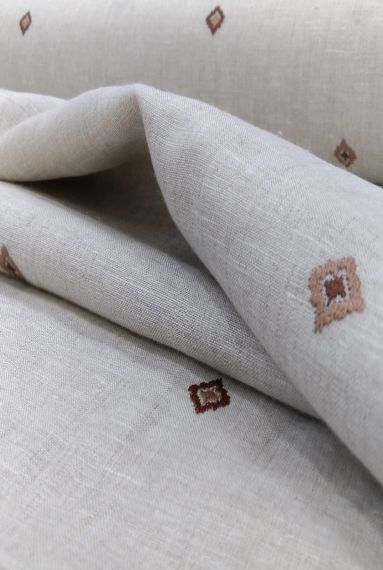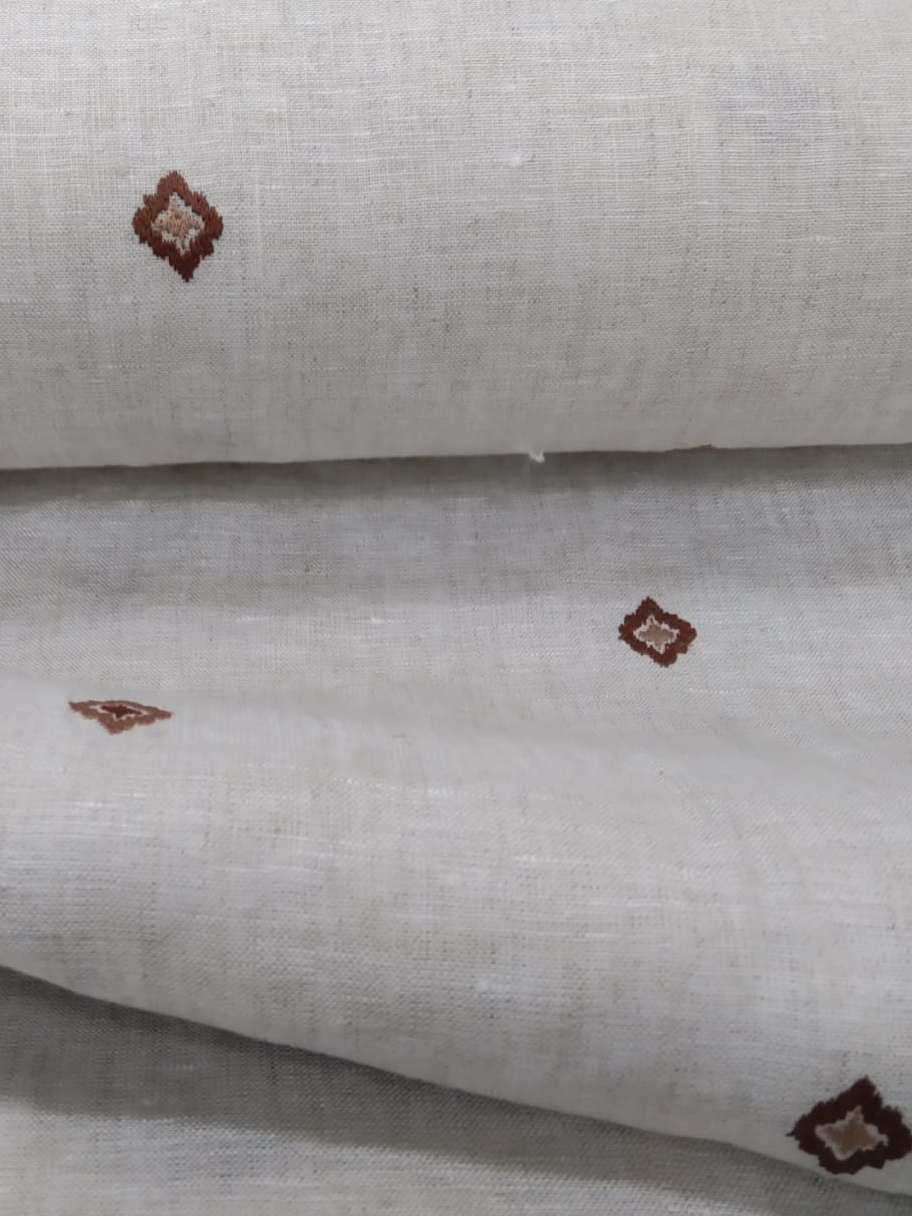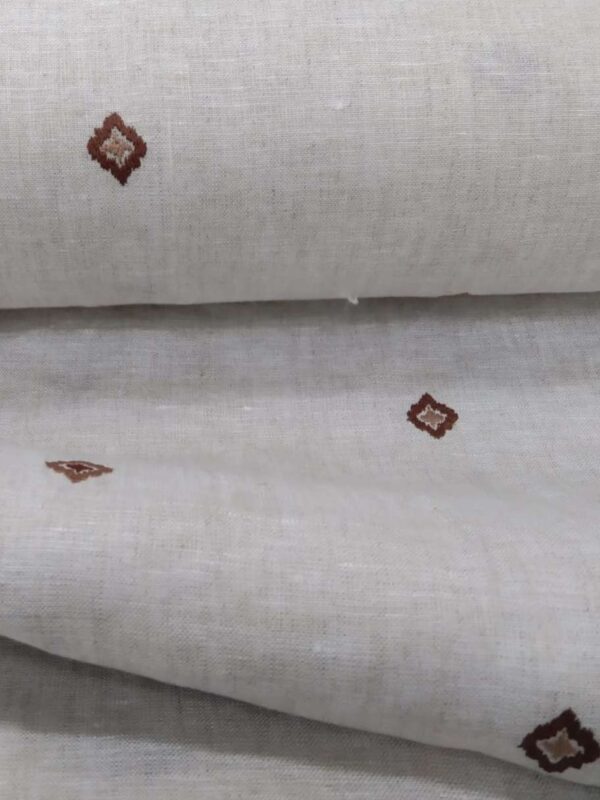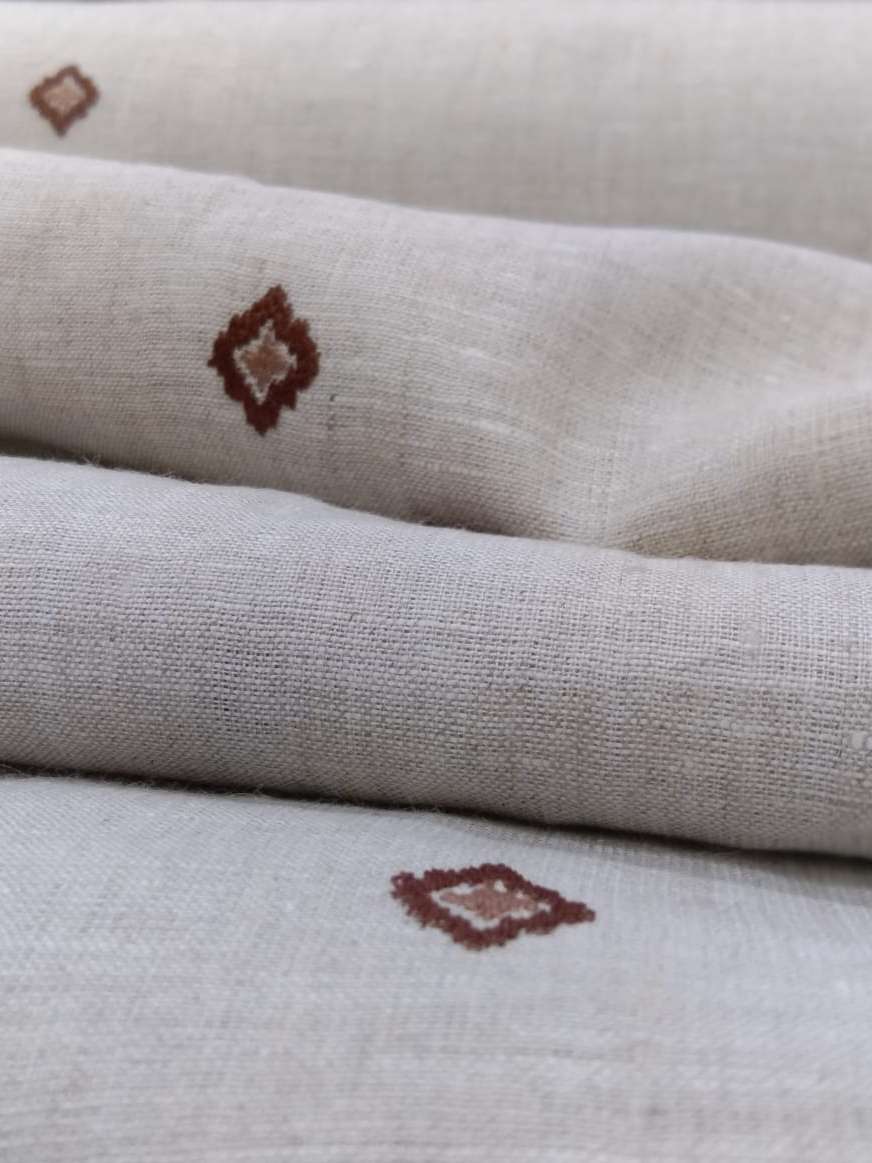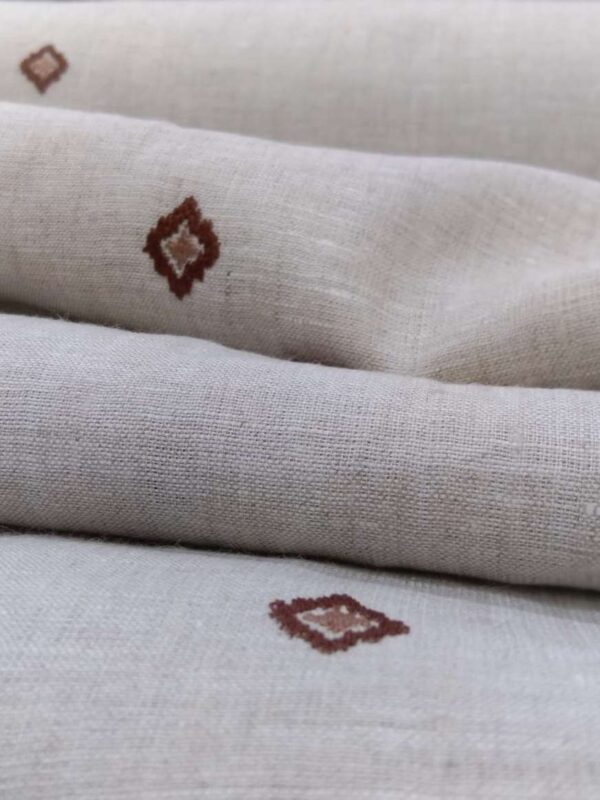 100% Natural Linen Fabric – Soft, Durable, and Versatile for Crafts and Home Decor
Name – Hiptage
Blend – 100% Linen
Category – Linen 60 Lea
Shade – Natural
Weave – Embroidered
GSM     –  190-200
Width – 58 Inches
Wash care Instruction: Machine wash cold, gentle cycle. Tumble dry low. Iron on low heat if needed.
For Bulk Query Please Mail us at: [email protected]
Natural Linen Fabric
Experience the elegance and charm of our Premium Natural Linen Fabric. Made from 100% pure linen, this fabric is a perfect choice for a wide range of crafts and home décor projects. Its natural texture and exceptional quality make it highly sought after by designers, artists, and DIY enthusiasts alike.
Crafted with care, our natural linen fabric offers numerous benefits. The fibers are carefully sourced to ensure durability, so you can enjoy your creations for years to come. The fabric's natural breathability and moisture-wicking properties make it ideal for upholstery, curtains, table linens, and more. Its versatility knows no bounds.
Premium Linen Fabric
Our premium linen fabric is incredibly soft, providing a luxurious touch that adds a touch of sophistication to any project. It drapes beautifully, making it perfect for creating flowing garments, elegant draperies, and stylish home accents. The natural texture of the fabric adds a unique visual appeal that complements both modern and traditional aesthetics.
Whether you're a professional designer or a passionate crafter, our linen fabric is a must-have in your creative toolkit. It's easy to work with, allowing you to bring your artistic visions to life effortlessly. Sew it, embroider it, paint on it, or use it as a base for your mixed media projects – the possibilities are endless.
Key Features:
VERSATILE FABRIC: Perfect for upholstery, curtains, table linens, and more.
DURABLE AND LONG-LASTING: Crafted from 100% natural linen fibers for exceptional quality.
LUXURIOUSLY SOFT: Provides a premium touch and feel for your creations.
BEAUTIFUL DRAPE: Enhances the elegance of garments, draperies, and home accents.
NATURAL TEXTURE: Adds a unique visual appeal to your projects.