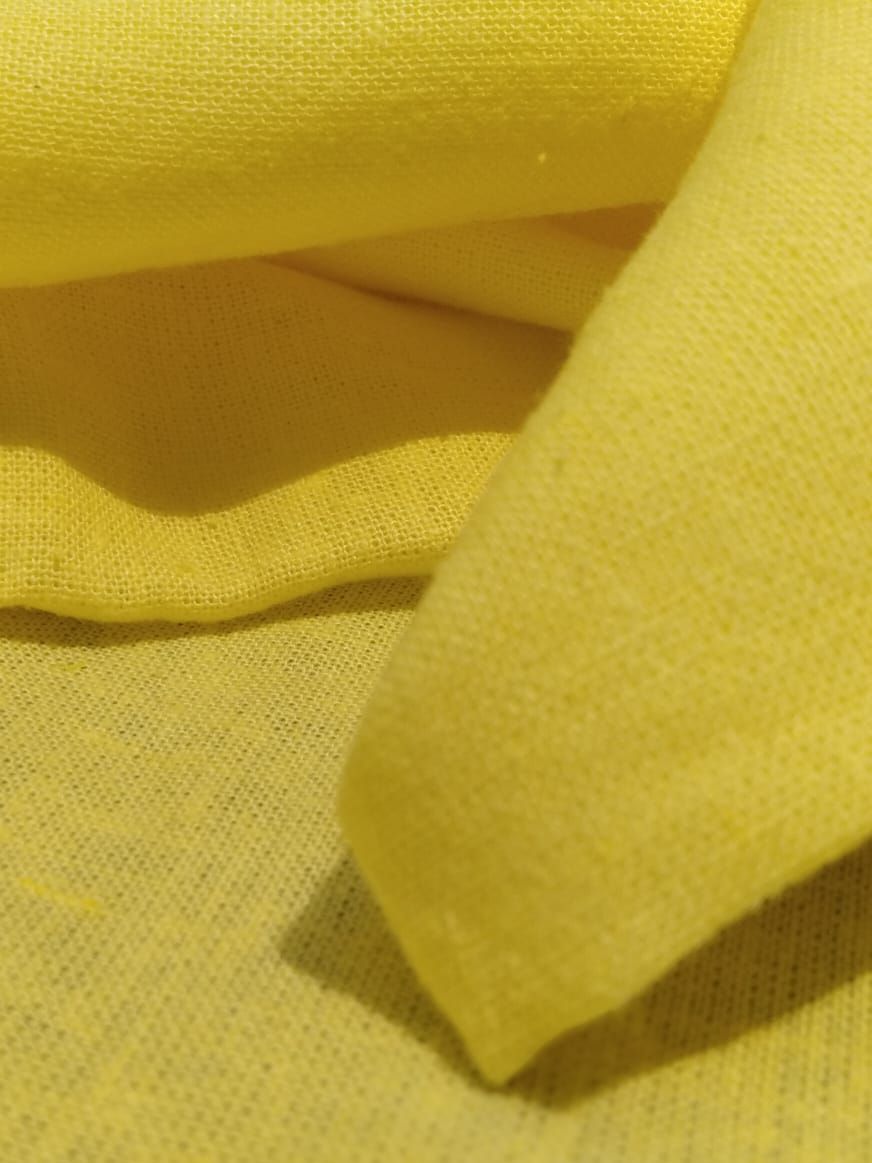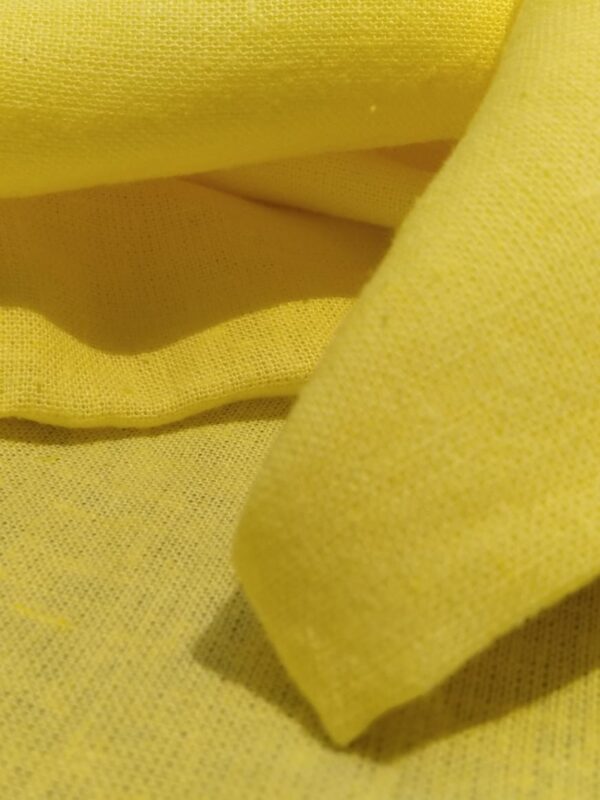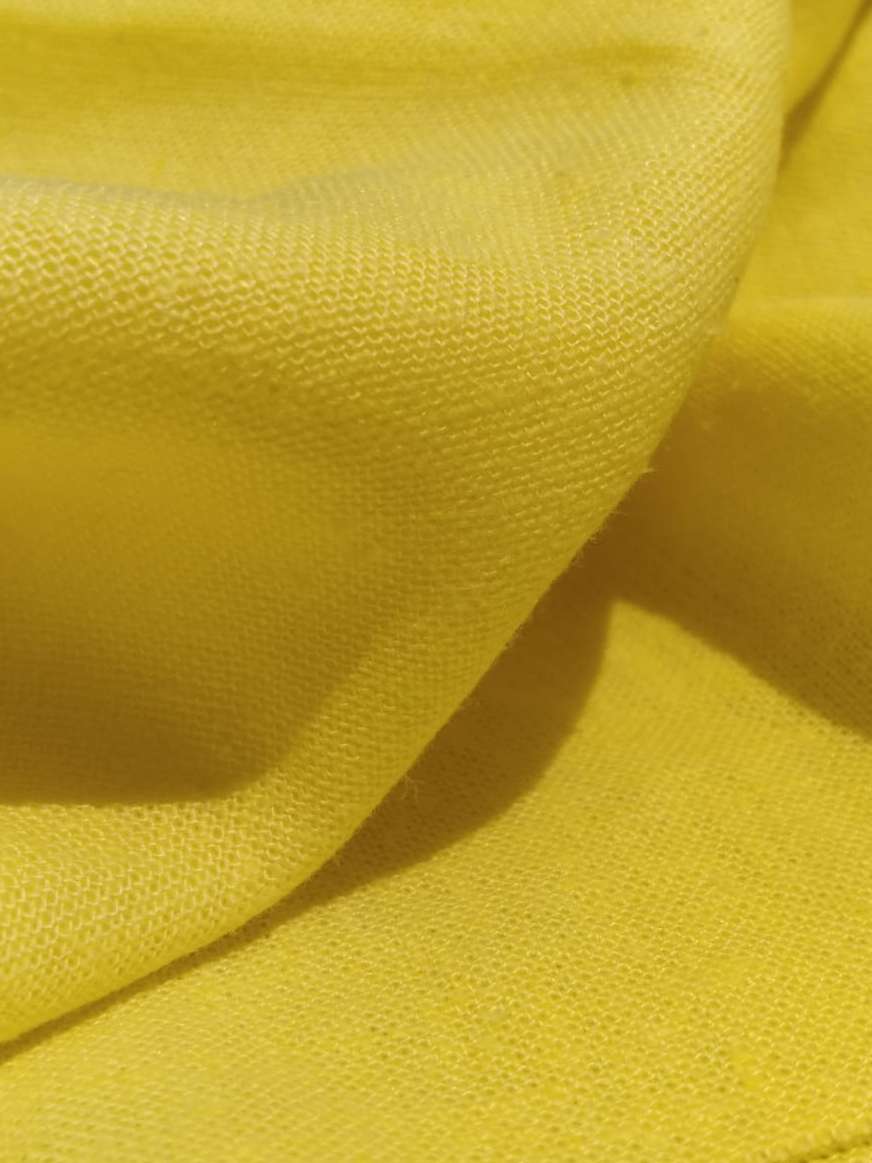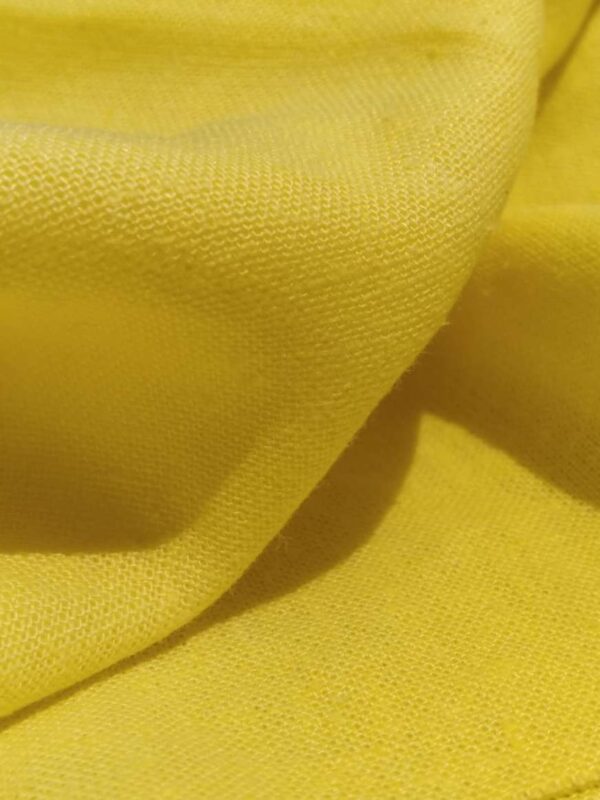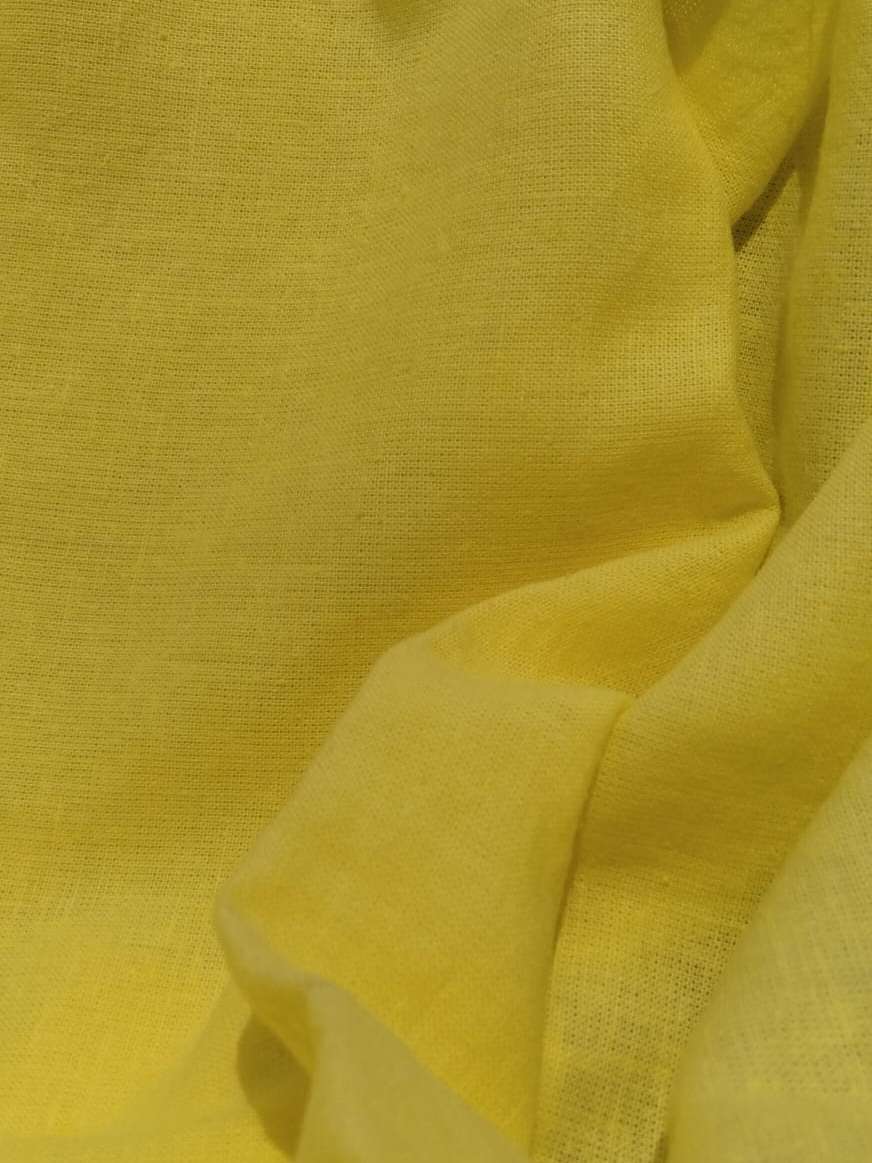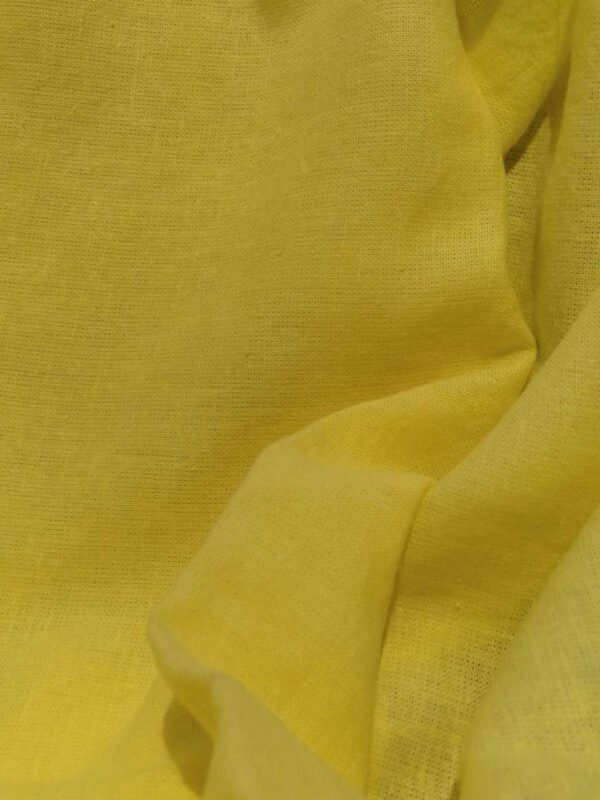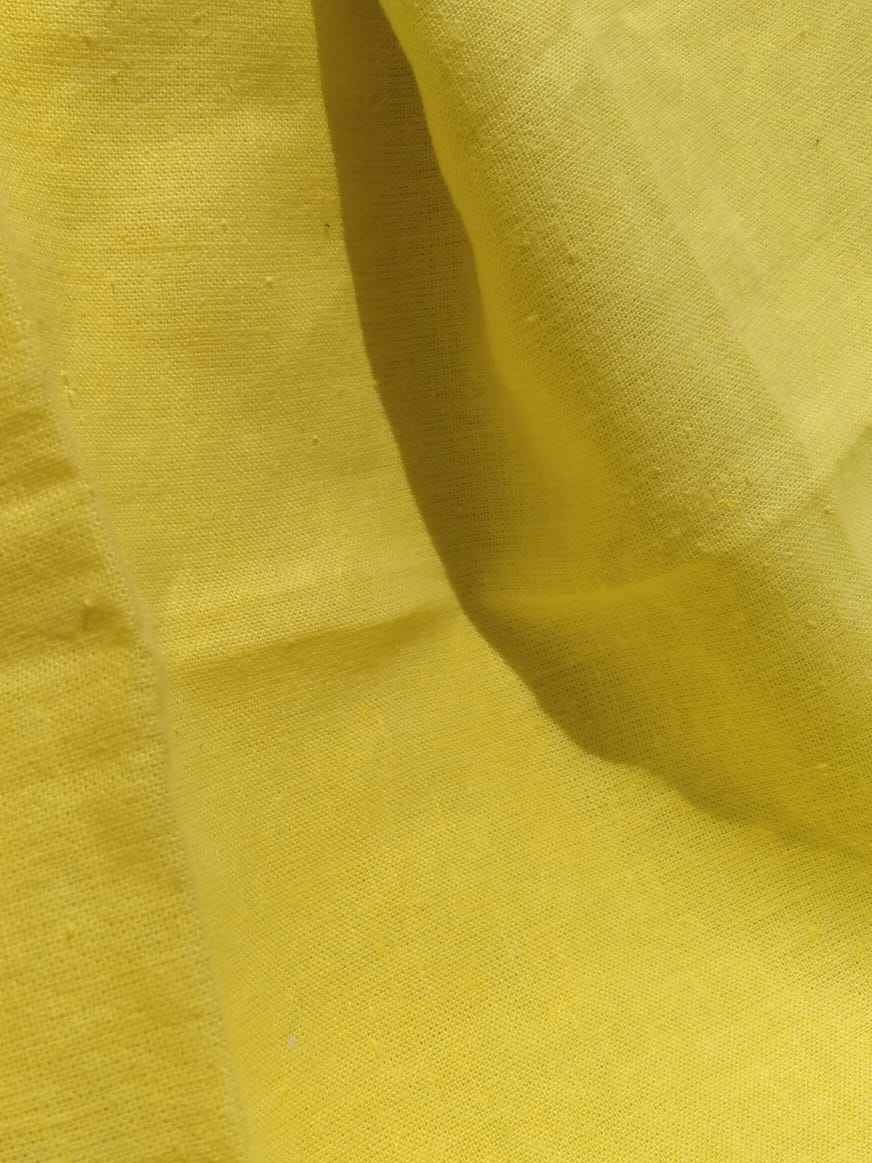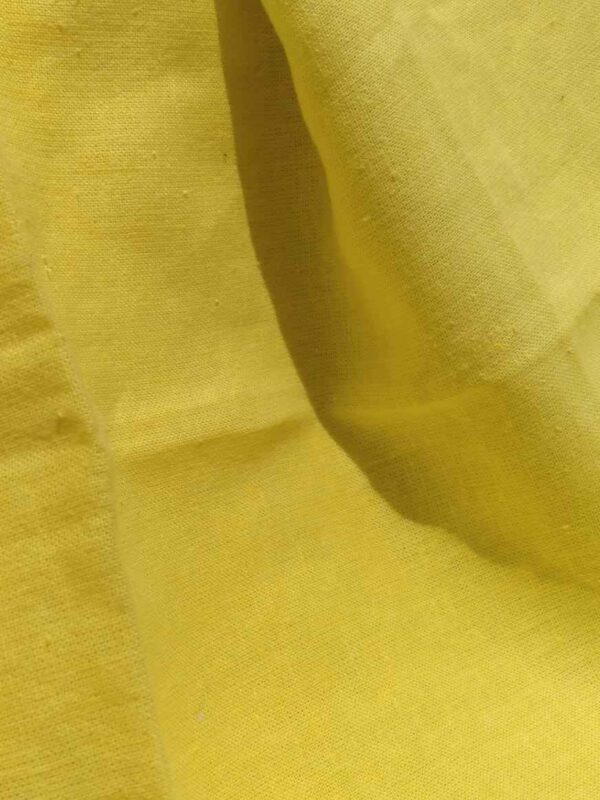 Premium Natural Linen Fabric – Breathable, Eco-Friendly, Versatile
$17.39
Name – Canna Lily
Blend – 100% Linen
Category – Linen 44Lea Woven Fabric
Shade – Lime light
Weave – Plain
GSM –  165 – 170
Width – 58 Inches
Wash care Instruction: Machine wash cold, gentle cycle. Tumble dry low. Iron on low heat if needed.
For Bulk Query Please Mail us at: [email protected]
Natural Linen Fabric
Introducing our Premium Linen Fabric, the perfect choice for those seeking a versatile and eco-friendly textile solution. Crafted from high-quality natural fibers, this fabric offers exceptional breathability, durability, and a luxurious texture that will elevate any project. Whether you're creating elegant apparel, stylish home décor, or crafting unique accessories, our Fabric is the ideal foundation for your creative endeavors.
Key Features:
BREATHABLE AND COMFORTABLE:

Experience the ultimate comfort with our Fabric. Its excellent breathability ensures optimal airflow, keeping you cool and fresh, even on warm days.

ECO-FRIENDLY MATERIAL:

Our fabric is crafted from sustainably sourced natural fibers, making it an environmentally conscious choice. Reduce your carbon footprint while enjoying the beauty of nature.

VERSATILE AND ADAPTABLE:

From casual to formal, our Fabric effortlessly suits any occasion. Its timeless appeal and versatility make it perfect for a wide range of sewing and crafting projects.

DURABLE AND LONG-LASTING:

Made to withstand the test of time, our premium fabric offers exceptional durability. It resists pilling and fading, ensuring that your creations remain vibrant and beautiful for years to come.

LUXURIOUS TEXTURE:

Experience the indulgence of our fabric's soft and smooth texture. Its subtle grain and gentle drape add a touch of sophistication to your designs, creating a truly elegant finished product.

EASY TO CARE FOR:

Our fabric is conveniently machine washable, allowing for hassle-free maintenance. Spend less time worrying about cleaning and more time enjoying your creations.

ENDLESS CREATIVE POSSIBILITIES:

Let your imagination run wild with our fabric. Whether you're designing garments, home décor, or accessories, the possibilities are limitless.
Indulge in the beauty and superior characteristics of our fabric. Our fabric boasts a 40 lea count, denoting its high quality and refined texture. Its luxurious touch and lightweight nature make it a dream to work with, whether you're creating stunning garments, elegant draperies, or exquisite table.