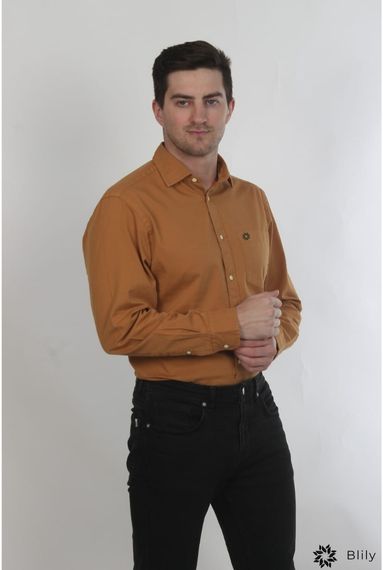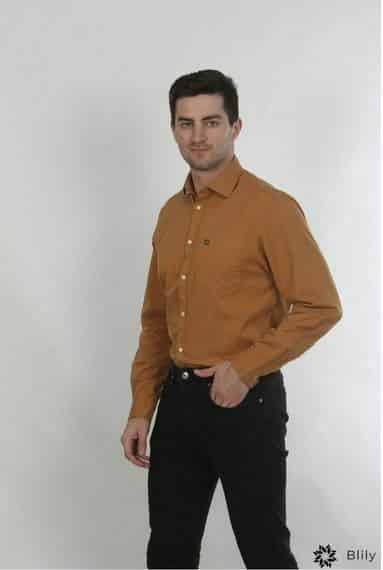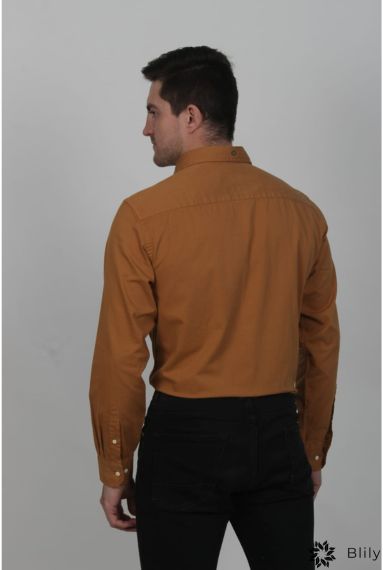 100% Linen Premium Men Formal Shirts – Stylish, Comfortable, & Awesome
$48.00
Brand Name: Blily
Product Name: Men's Formal Shirt
Product Code: BL -MS-001
Material Composition: 100% Linen
Color: Mustard
Key Product Features:  Full Sleeve, Front Logo Printing (Can customize)
Product Care Instructions: Normal Machine Wash
Country of Manufacturing: India
Elevate your business with our premium linen shirts wholesale. Crafted for quality and style, these shirts are the epitome of comfort and elegance. Discover wholesale excellence today. Low MOQ In Wholesale.
Men Formal Shirts
Introducing our premium Men's Formal Shirt, meticulously crafted to elevate your style and leave a lasting impression. Whether you're attending a business meeting, a formal event, or simply want to look sharp in everyday life, this shirt is the perfect choice. With its exceptional quality, modern design, and attention to detail, it offers unmatched comfort and versatility.
Made from the finest fabrics, our Men's Formal Shirt combines luxurious comfort with impeccable style. The carefully tailored fit enhances your silhouette, exuding confidence and sophistication. The shirt's breathable and lightweight material ensures all-day comfort, allowing you to stay focused and at ease, no matter the occasion.
Premium Quality Shirt
Men Formal shirts are usually button-down shirts designed to be worn with a Premium Quality shirt or dress for various occasions such as weddings, job interviews or business meetings. They are made from a variety of fabrics including cotton, linen and silk and are available in a variety of colors and patterns to suit many occasions.
Some unique features of men's shirts are pointed collars, button-up fronts, long sleeves with buttoned cuffs, and fitted or slim-fit designs. They can be plain, striped, checkered or patterned, depending on personal style and preferences.
Key Features and Benefits:
EXCEPTIONAL COMFORT: Crafted with premium fabrics, this shirt offers superior comfort, allowing you to move freely and comfortably throughout the day. Stay relaxed and confident in any situation.
TIMELESS STYLE: With its classic design and contemporary touch, this shirt effortlessly combines timeless elegance with modern sophistication. Make a statement with your impeccable style.
VERSATILITY REDEFINED: From business meetings to formal events, this shirt adapts to any occasion. Pair it with tailored suits, dress pants, or even jeans for a smart-casual look. Be ready for anything.
PERFECT FIT: Our shirt is meticulously tailored to ensure a perfect fit, accentuating your physique and providing a polished appearance. Look sharp and refined, showcasing your attention to detail.
DURABILITY THAT LASTS: Crafted with precision and built to withstand the test of time, this shirt is made to accompany you on countless adventures. Enjoy long-lasting quality and style.
EASY MAINTENANCE: This shirt is designed for your convenience. It is machine washable, easy to iron, and resistant to wrinkles, saving you time and effort on maintenance.
CONFIDENCE BOOSTER: When you wear our Men's Formal Shirt, you radiate confidence and charisma. Make a memorable impression and stand out from the crowd, leaving a lasting positive impact.
Stylish Men Clothing
The choice of cut and fabric is important while choosing a Stylish Men Clothing. The shirt should fit well on the shoulders, chest and waist, neither too tight nor too loose. The fabric should be of good quality and breathable so that the wearer can be comfortable every day.
In general, Select your choice from Blily a nice and stylish shirt that can help you always look confident and feel confident.