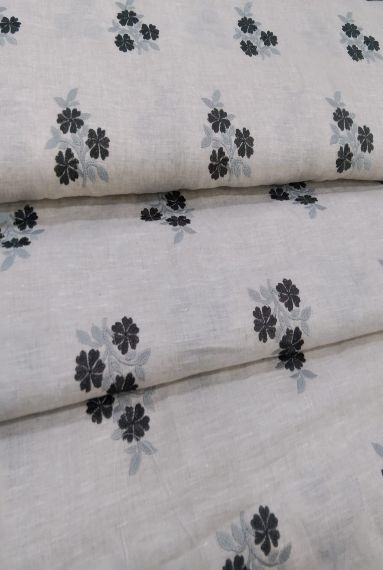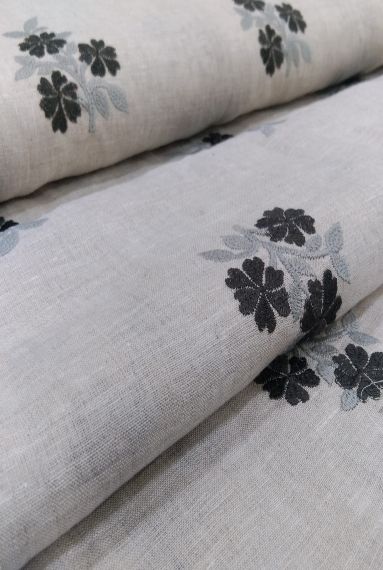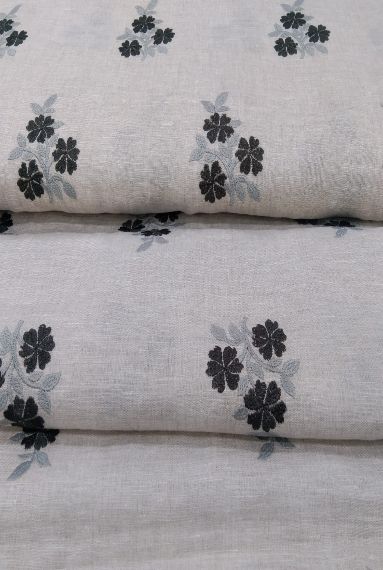 Blily's Pure Linen Fabric – Luxurious, Breathable, and Eco-friendly Crafting Essential
Name – Dahlia
Blend – 100% Linen
Category – Linen 60 Lea Woven Fabric
Shade – Natural
Weave – Embroidered
GSM     –  190-200
Width – 58 Inches
Wash care Instruction: Machine wash cold, gentle cycle. Tumble dry low. Iron on low heat if needed.
For Bulk Query Please Mail us at: [email protected]
Discover the Timeless Beauty of Blily's Pure Linen Fabric for Your Crafting Projects
Craft with elegance and sustainability using Blily's Pure Linen Fabric. Experience the luxurious touch and breathability of linen, making it the perfect choice for all your crafting needs. Picture the comfort and style of linen garments, the delicate drape of linen curtains, and the charm of linen accessories. With our Linen Fabric, you can bring your creative visions to life with ease and grace.
Natural & Sustainable eco-friendly Breathable Fabric
Made from premium, sustainably sourced fibers, our Linen Fabric not only offers exceptional quality but also helps minimize your carbon footprint. Craft with peace of mind, knowing you're choosing an eco friendly option.
Key Features:
1). Luxurious – Feel the indulgence of our Pure Linen against your skin. Its breathability ensures optimal comfort, keeping you cool even in warm climates.
2). Versatile Crafting Essential – Sew, quilt, embroider, or create stunning home décor pieces. Blily's Pure Linen is highly versatile, providing endless possibilities for your artistic endeavors.
3). Earth-friendly – Contribute to a greener world with our eco-conscious Linen Fabric. Made from natural fibers and manufactured using environmentally friendly processes, it's the ideal choice for conscious crafters.
4). Lasting Quality and Durability – Craft with confidence, knowing that our Pure Linen is built to withstand the test of time. Create heirloom pieces and cherished gifts that will be treasured for years to come.
5). Timeless Charm and Elegance – Infuse your projects with the inherent beauty of linen. Blily's Pure Linen adds a touch of sophistication and a timeless appeal to garments, home accents, and more.
6).Craft with a Clear Conscience – Choose a fabric that aligns with your values. Blily's Linen Fabric is sustainably produced, ensuring your creative pursuits are as kind to the planet as they are rewarding