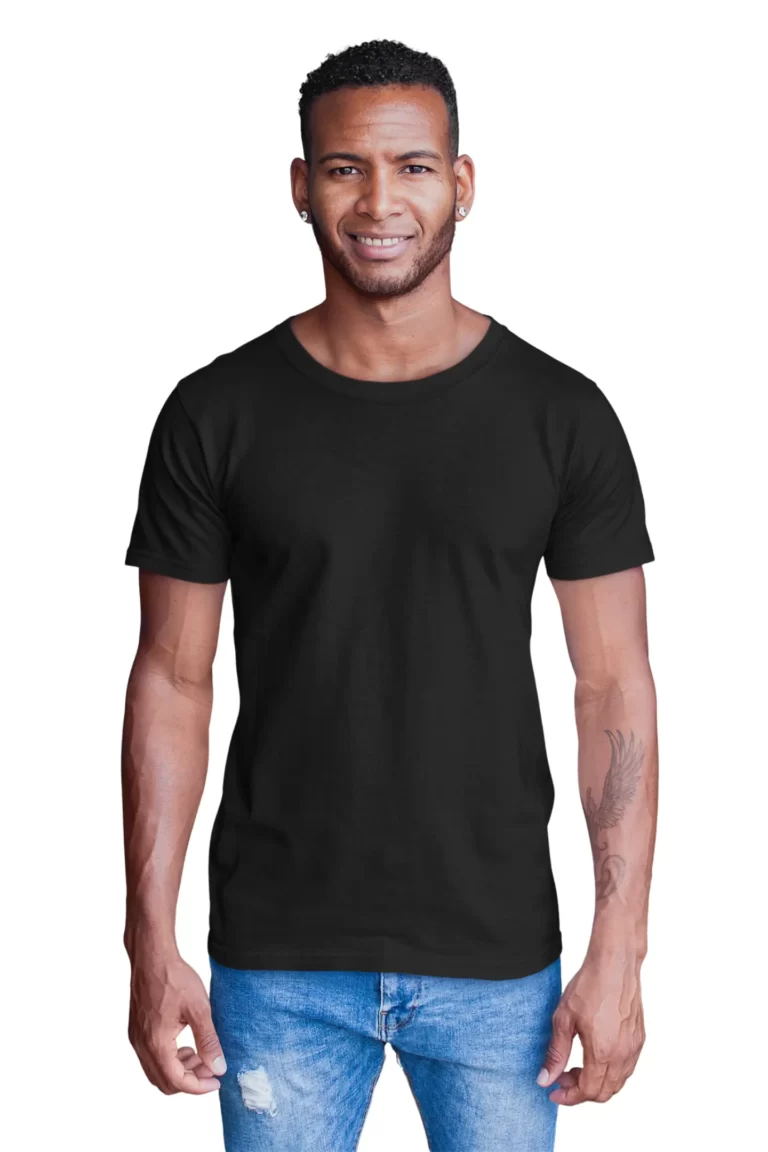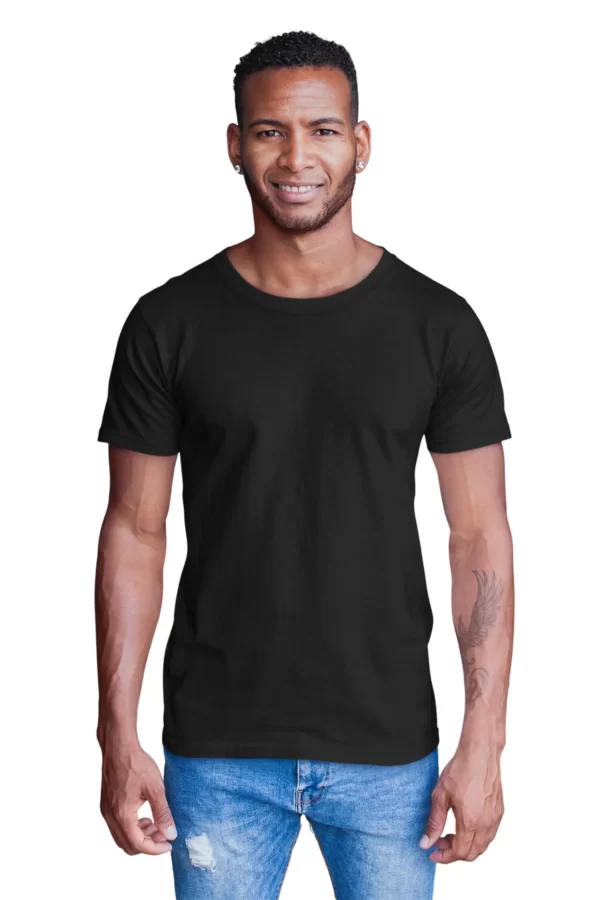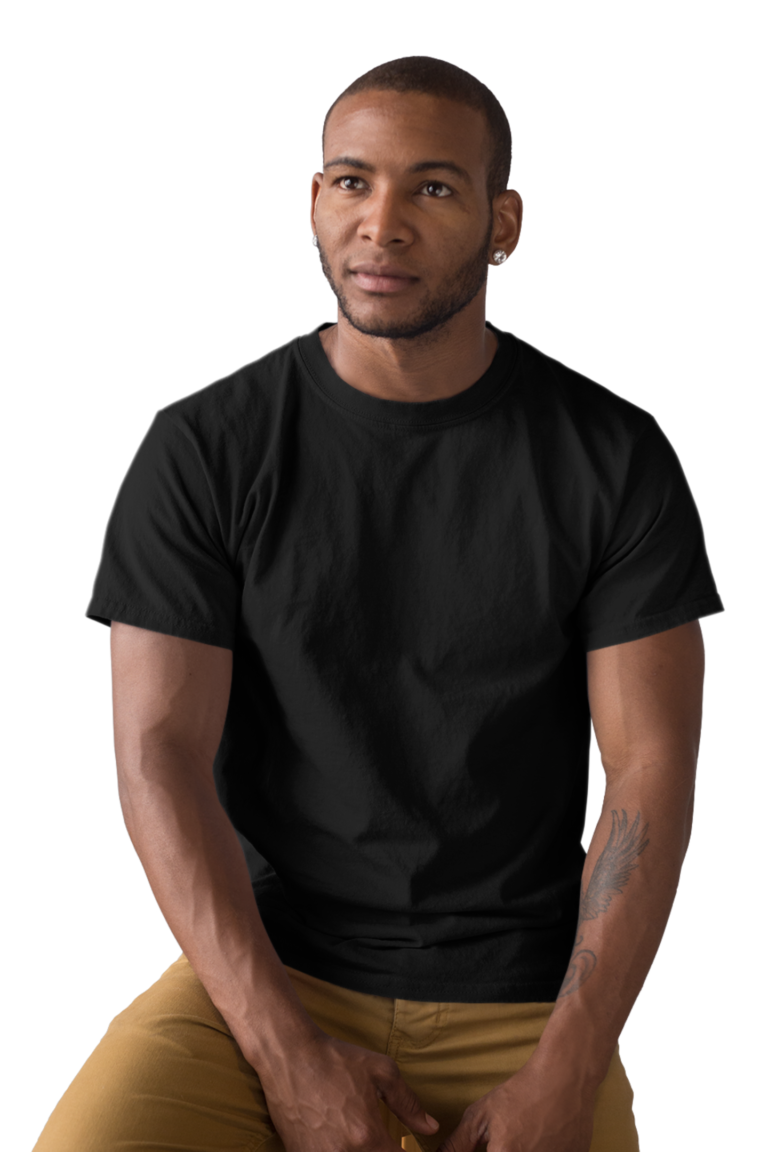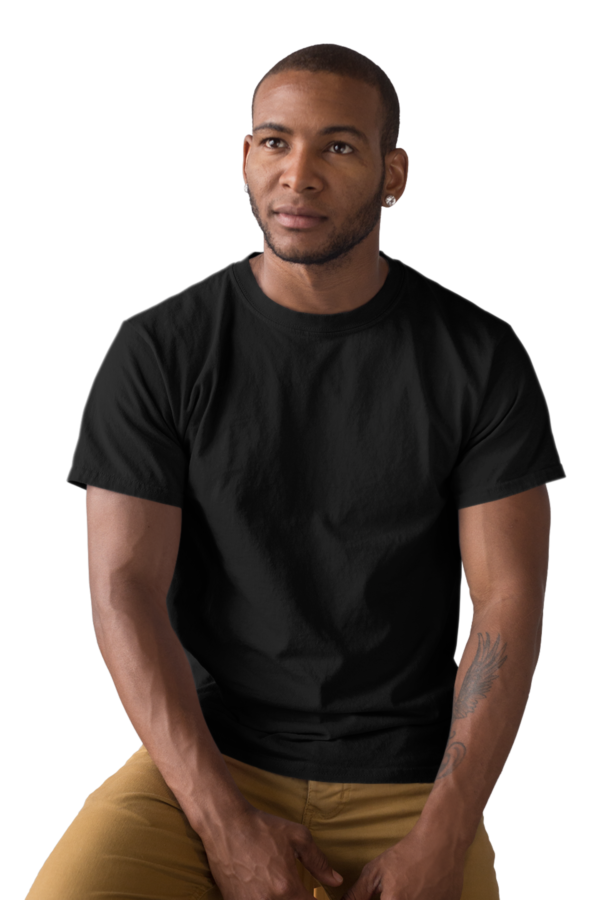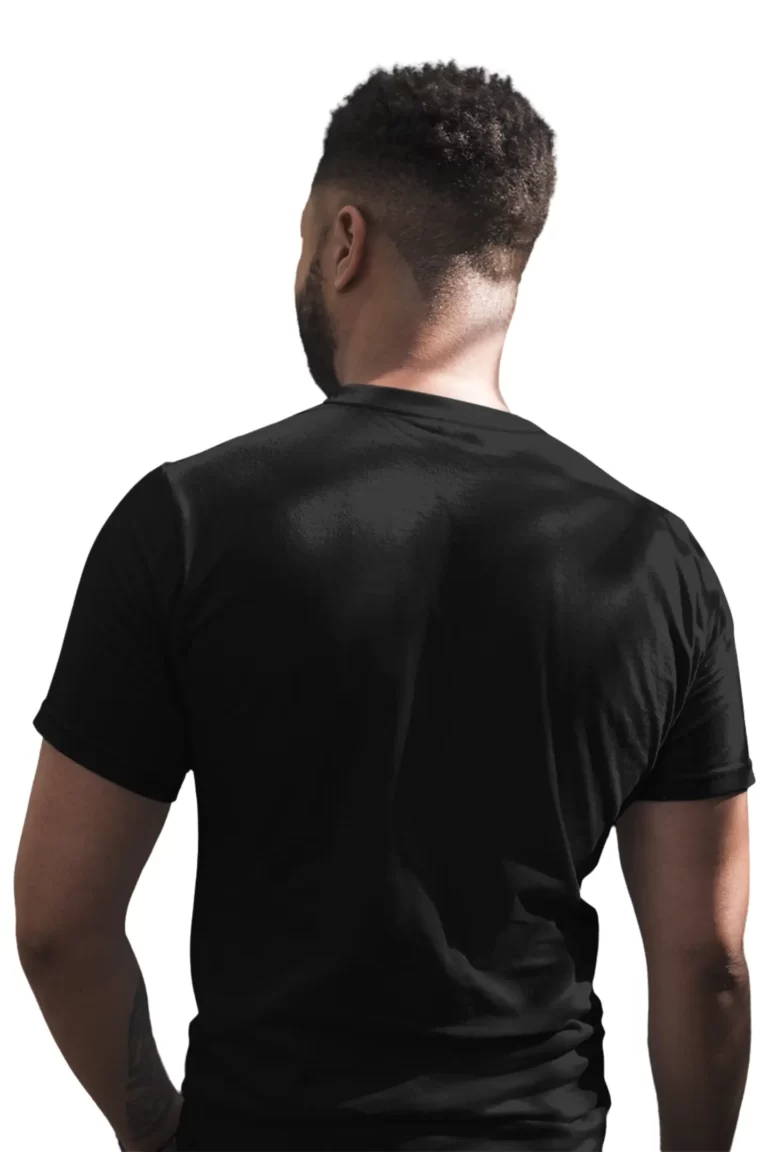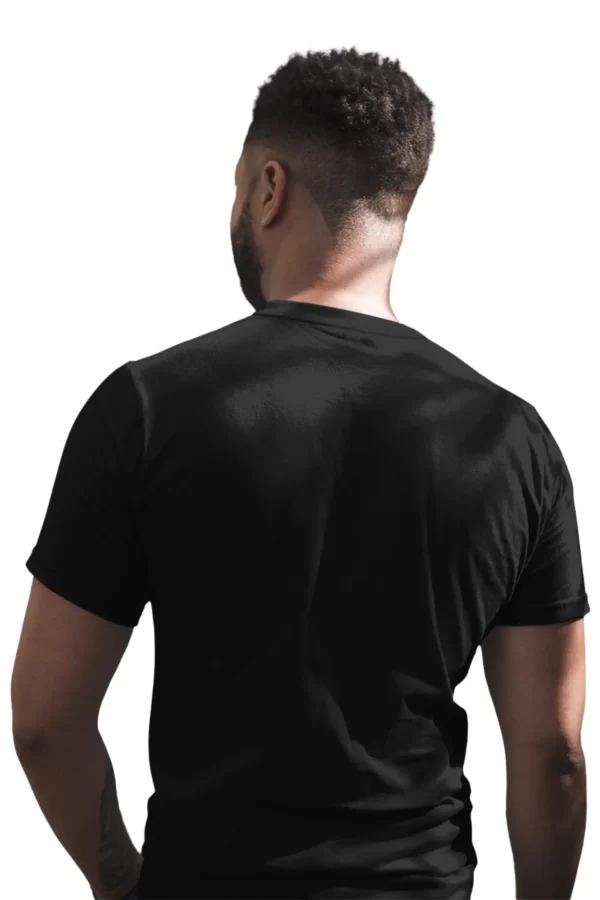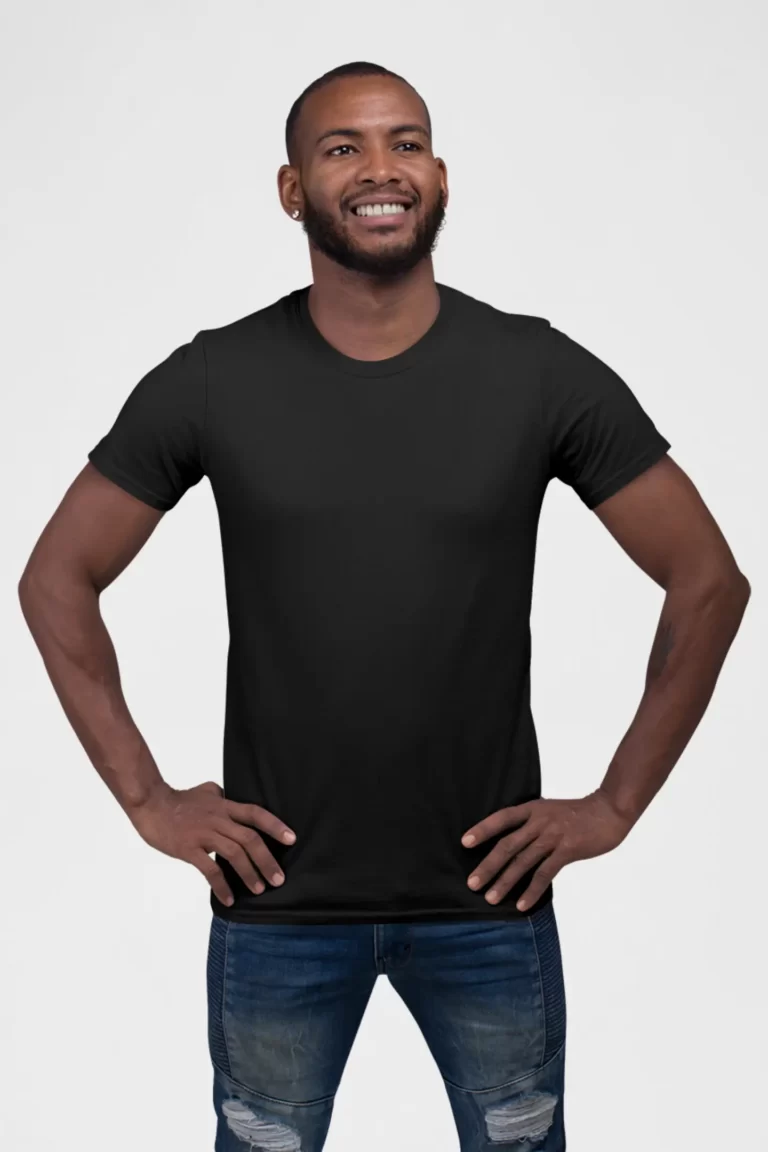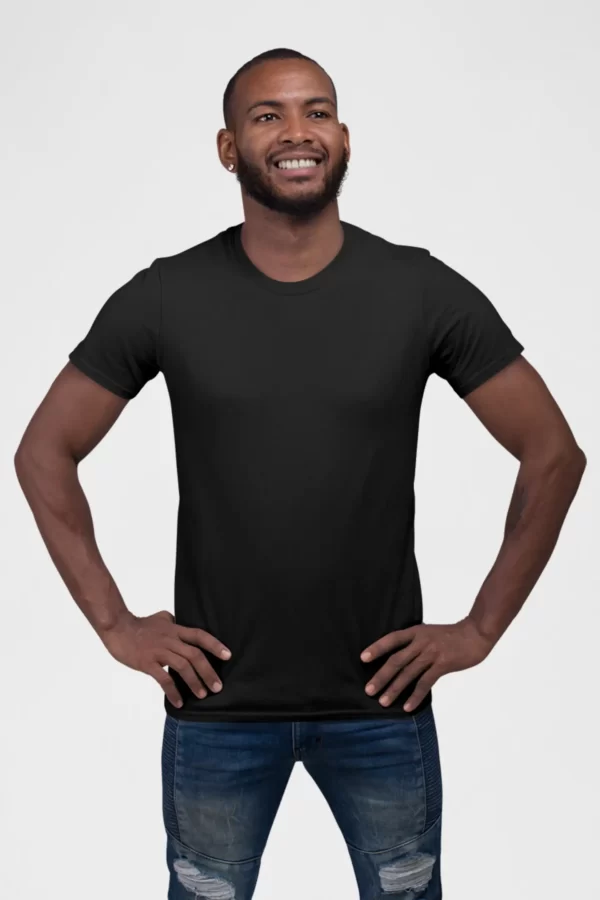 Blily's Black Organic Cotton T-Shirt for Men: Sustainable Style and Unmatched Comfort
$16.79
Brand Name : Blily
Product No : BL-MT-004
Color : Black (Solid)
GSM : 180 GSM
Material Composition : 94% Organic Cotton, 6% Lycra
Product Features :  Half Sleeve, Round Neck, and Regular Fit
Product Care Instructions : Normal Machine Wash
Country of Manufacture: India
Everyday casual wear
Layering under jackets or sweaters
Perfect for pairing with jeans or shorts
Suitable for various occasions, from a day at the office to a night out with friends
Elevate your style with Organic cotton t-shirt. Premium fabric for a soft and luxurious feel.
What is Black Organic Cotton T-Shirt for Men by Blily?
The Black Organic Cotton T-Shirt for Men by Blily is a stylish and eco-friendly addition to any man's wardrobe. This round neck t-shirt is more than just a basic clothing item; it's a statement of sustainability and comfort. In this article, we'll delve into the components, benefits, features, and specifications of this exceptional product.
Organic Cotton Black T-Shirt for Men and Components
This black t-shirt is crafted from 100% organic cotton, making it incredibly soft and breathable. It's perfect for everyday wear and can be dressed up or down, making it a versatile choice for any occasion. The Blily brand is known for its commitment to quality and sustainability, making this t-shirt a testament to their dedication.
Benefits Of Eco-Friendly Clothing Round Neck T-Shirt:
Here are the key advantages of this remarkable t-shirt:
Sustainable Fashion: Crafted from organic cotton, this t-shirt promotes sustainable, ethical fashion, and Eco-Friendly Clothing, reducing the environmental impact of clothing production.
Comfortable Fit: The round neck design and high-quality cotton ensure a comfortable and breathable fit, perfect for all-day wear.
Versatile Style: Whether you're going for a casual look or dressing up, this black t-shirt is a versatile wardrobe staple.
Durable: Blily's commitment to quality means this t-shirt is built to last, providing long-term value for your wardrobe.
Easy Care: It's easy to maintain; simply follow the care instructions, and your t-shirt will stay in great condition.
Stylish: The classic black color and minimalist design make it easy to pair with various outfits.
Additional Information:
Advantages of Product: Eco-friendly, ethical, and stylish.
Durability and Storage Ability: Store it like any other clothing item; it retains its quality over time.
Package Style or Design: Each t-shirt is neatly packaged in a recyclable paper box.