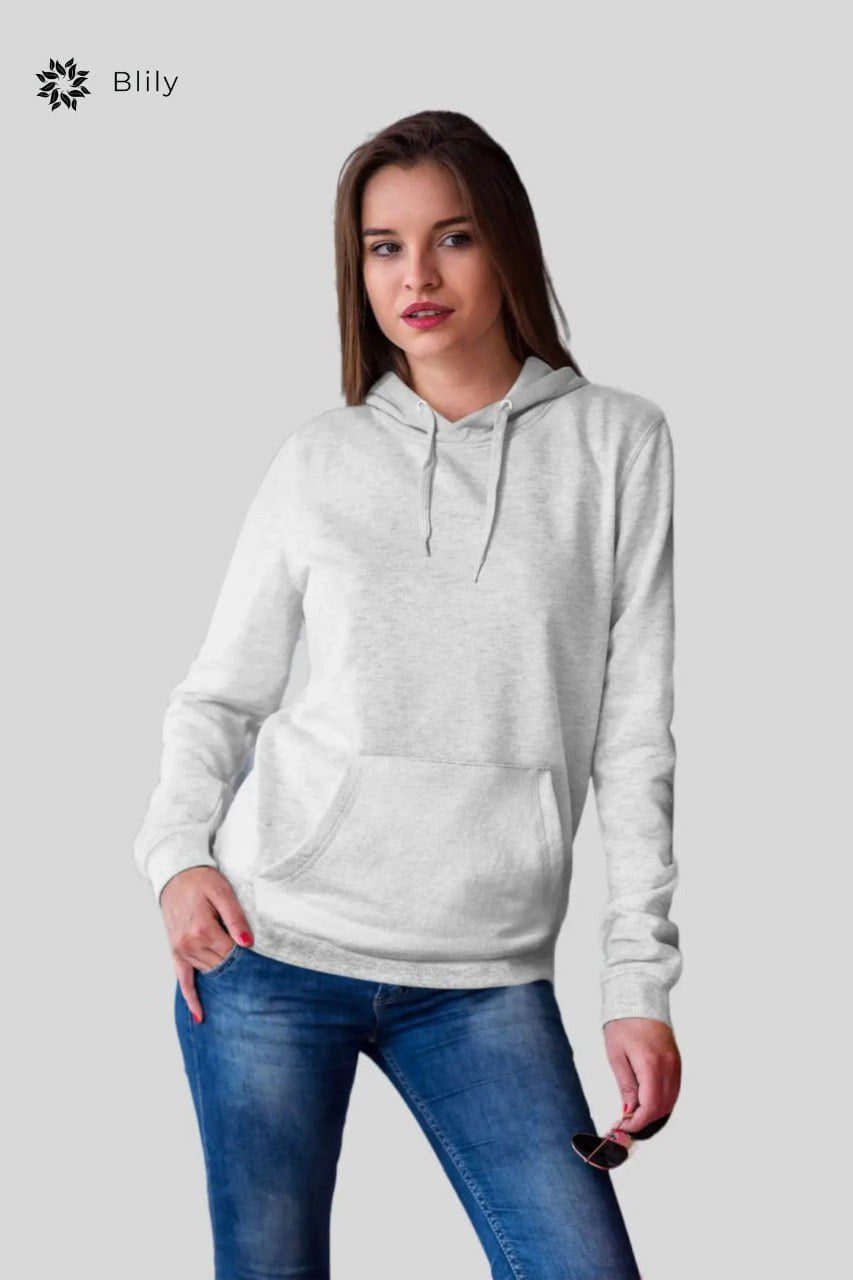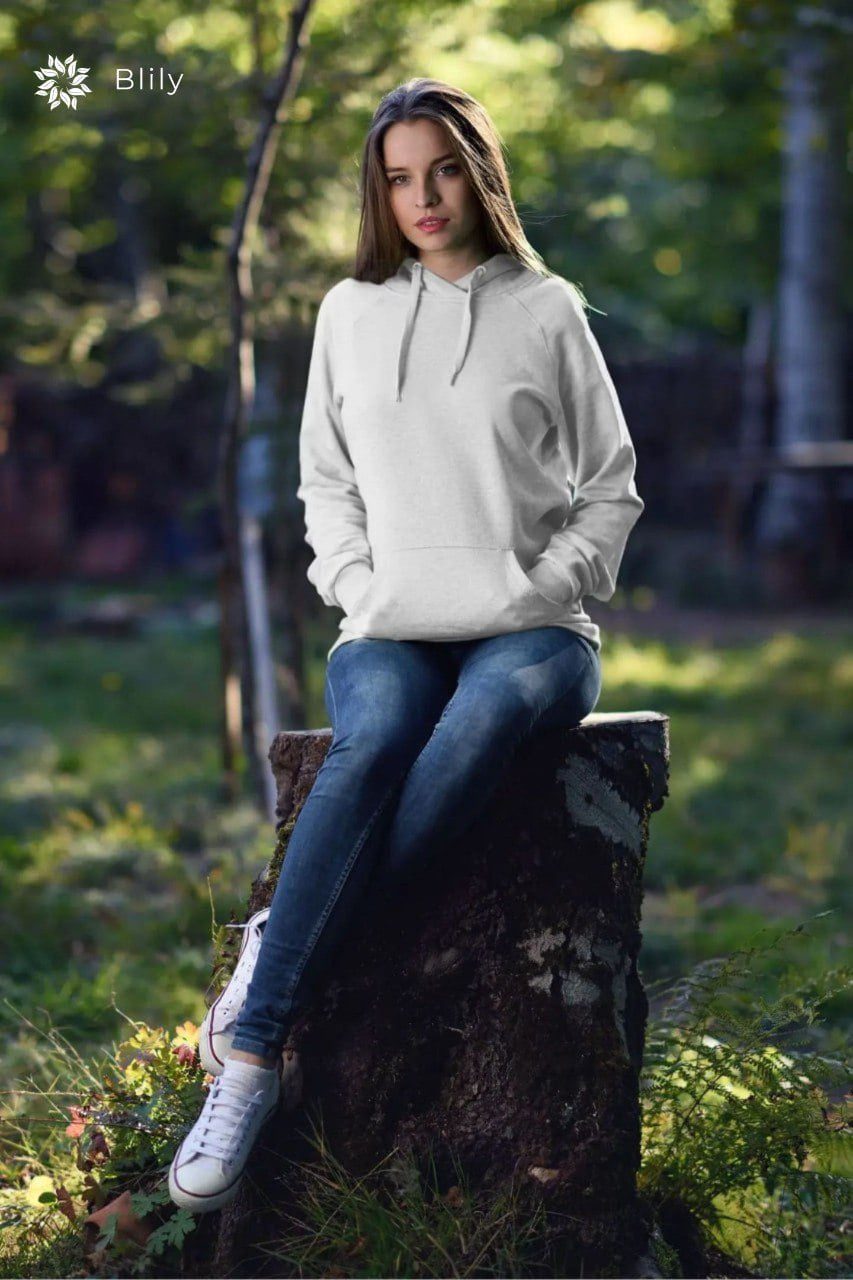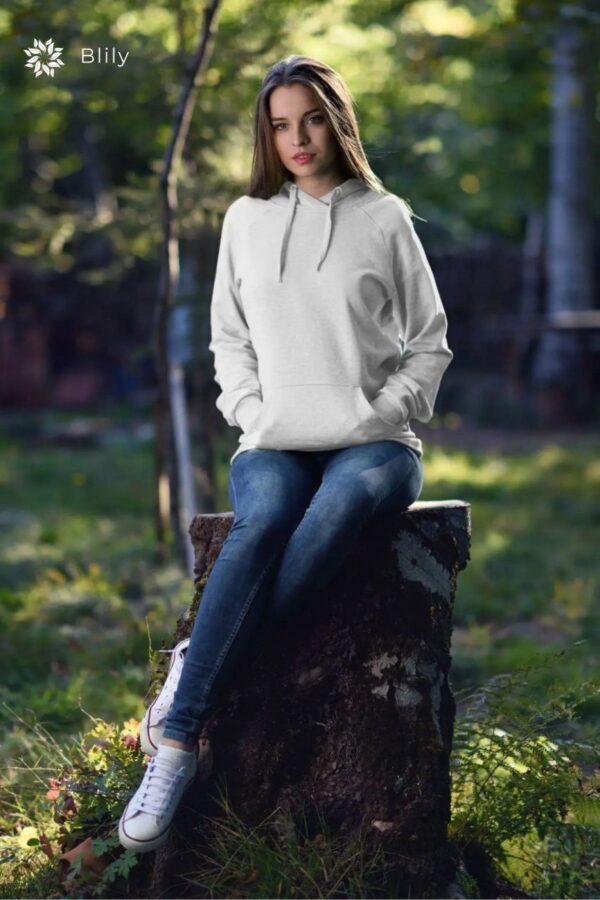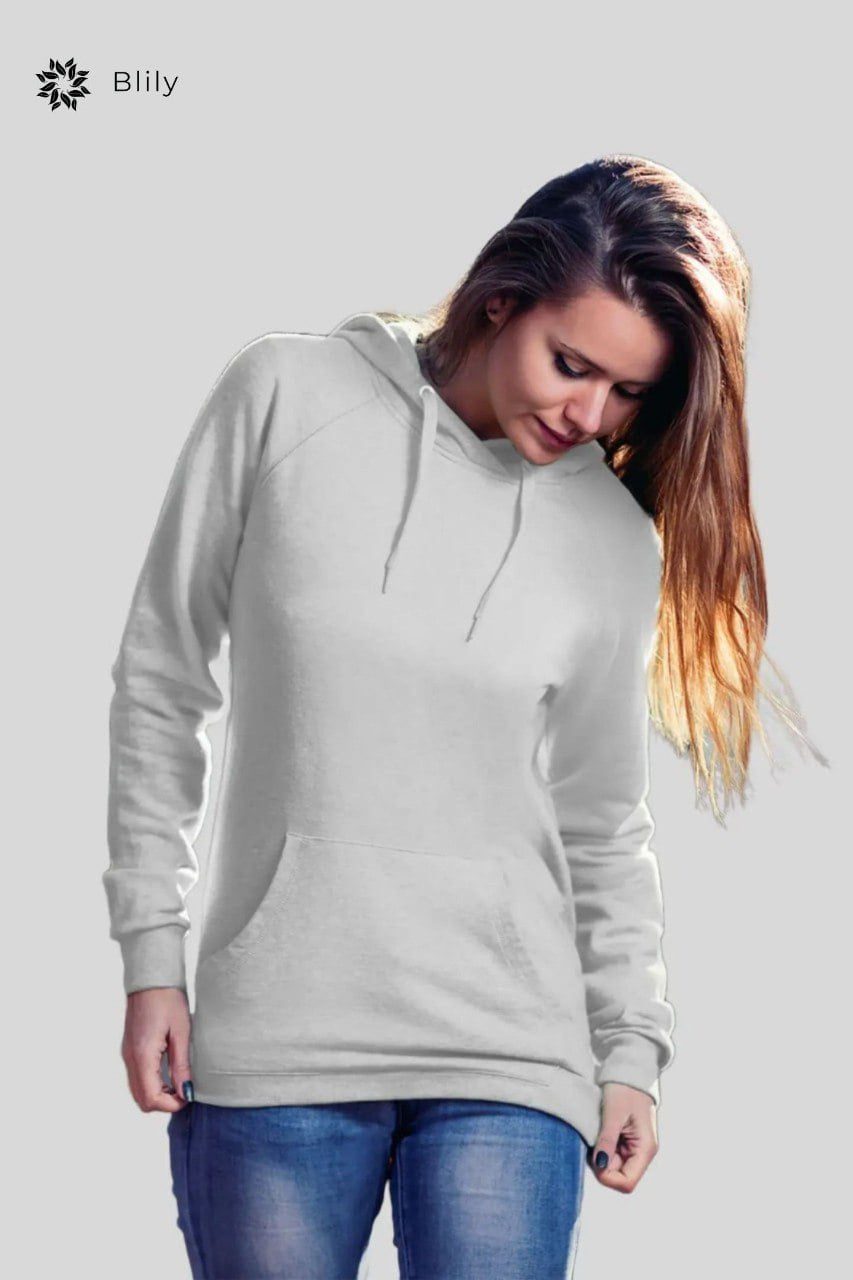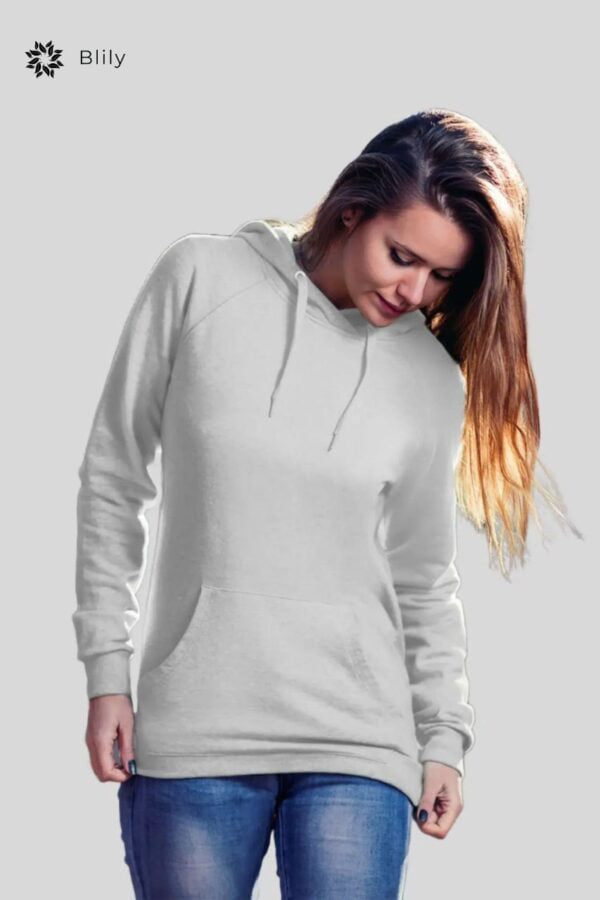 "Cozy Comfort: Women's Hoodie in Organic Cotton Fleece – Sustainable Fashion"
$52.00
Brand Name: Blily
Product Name: Organic cotton Hoodies for women
Product Code: BL -WHD-003
Color: Off White
GSM: 250 gsm
Material Composition: 100% Organic Cotton
Key Product Features:  Hood, Kangaroo Pocket,
Product Care Instructions: Normal Machine Wash
Country of Manufacture: India
Elevate your style with Blily Hoodie. Buy Organic Cotton Hoodie with Premium fabric for a soft and luxurious feel. Hoodies are available on Wholesale with low MOQ. Contact us at [email protected] . we are manufacturer of  100 % organic cotton Hoodies, Sweat Shirt, and T-shirts.
Women's Hoodie in Organic Cotton Fleece
Introducing our Women's Organic Cotton Fleece Hoodie, the epitome of comfort and sustainability. Crafted with love from premium organic cotton, this hoodie is designed to keep you warm and cozy while making a positive impact on the environment. Embrace the goodness of sustainable fashion with this versatile and stylish hoodie.
Key Features:
Eco-Friendly Clothing: Made from 100% organic cotton, this hoodie is free from harmful chemicals, promoting a greener and healthier planet.
Ultra-Soft Fleece: Our premium fleece lining offers a luxurious touch against your skin, providing maximum comfort and warmth.
Breathable and Lightweight: Perfect for all seasons, the breathable design ensures you stay comfortable without feeling weighed down.
Thoughtful Design: The hoodie comes with an adjustable drawstring and kangaroo pockets, adding convenience and style to your everyday wear.
Versatile Style: Whether you're lounging at home or stepping out for a casual outing, this hoodie effortlessly complements any outfit.
Ethical Manufacturing: Each hoodie is crafted with care by skilled artisans in fair working conditions, supporting responsible and ethical production.
Long-Lasting Durability: Built to withstand the test of time, this hoodie promises lasting comfort and style, making it a valuable addition to your wardrobe.