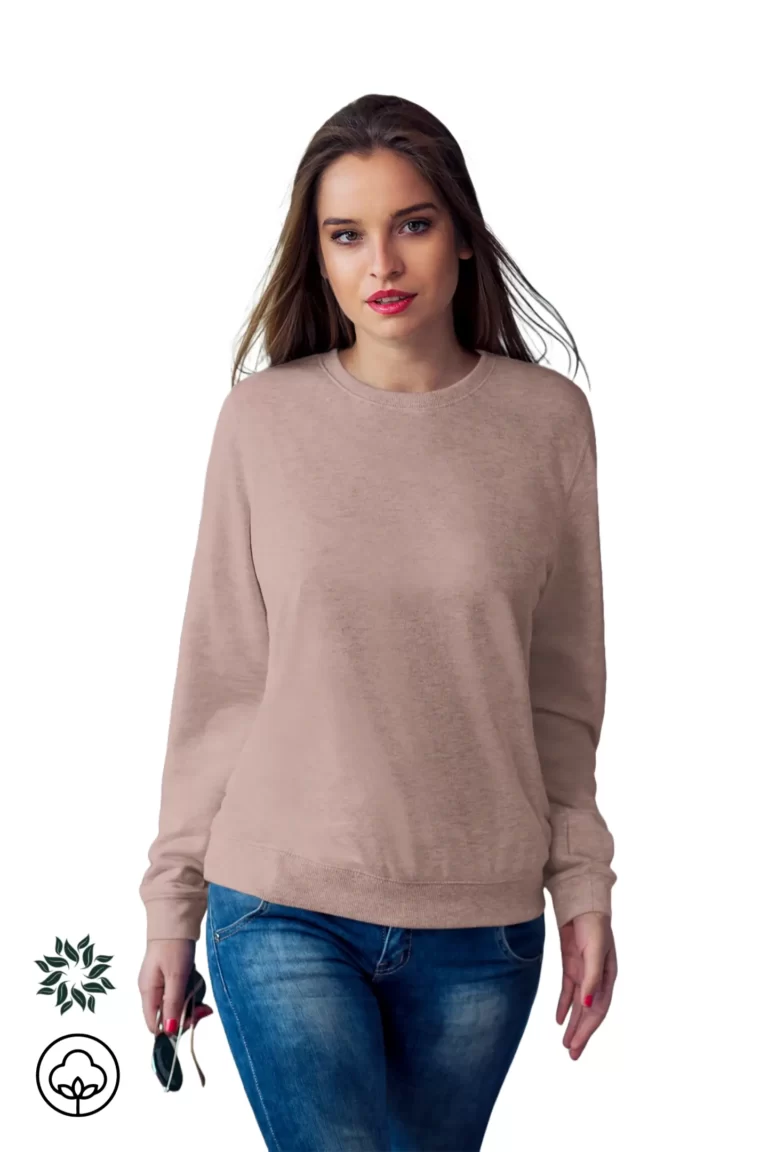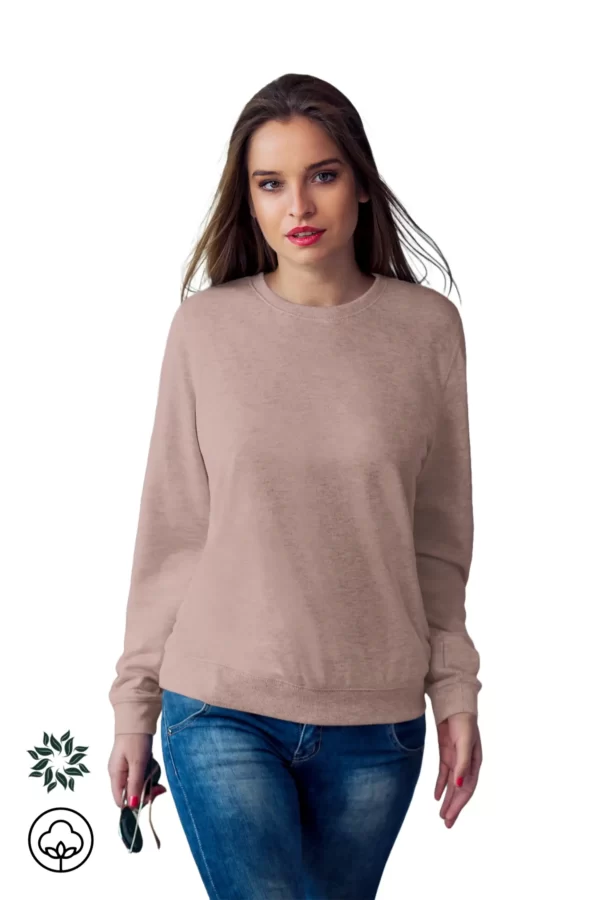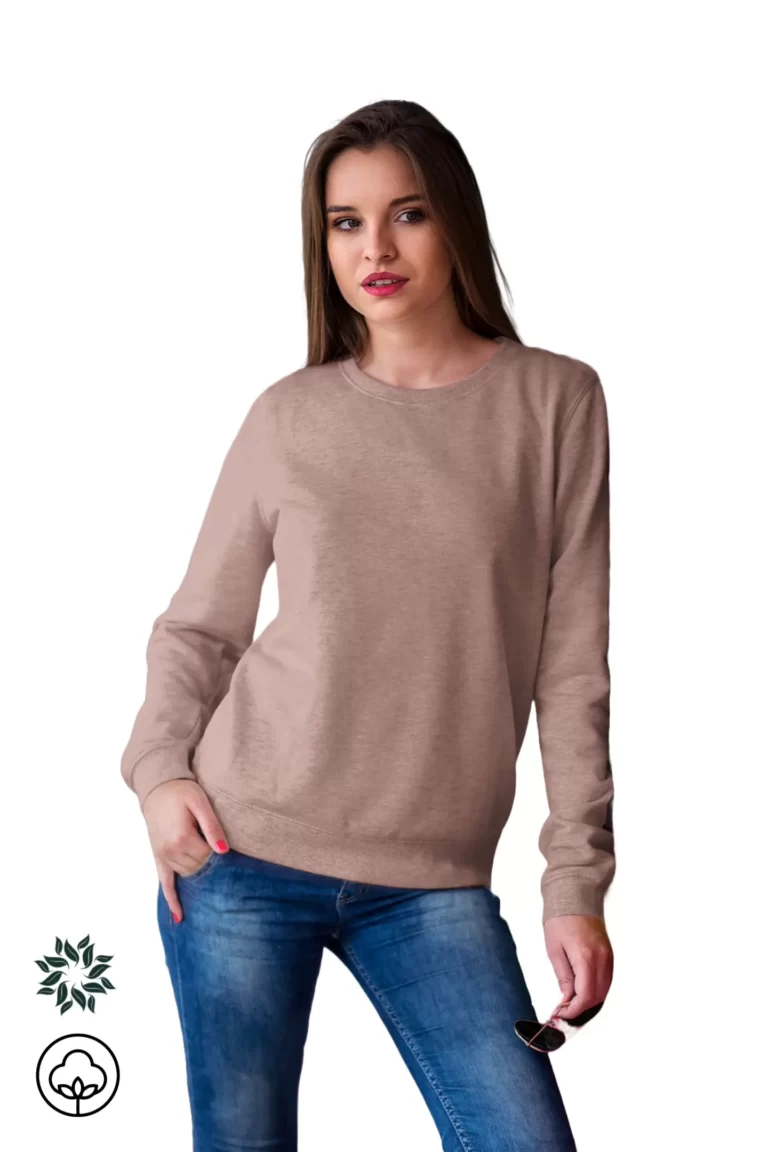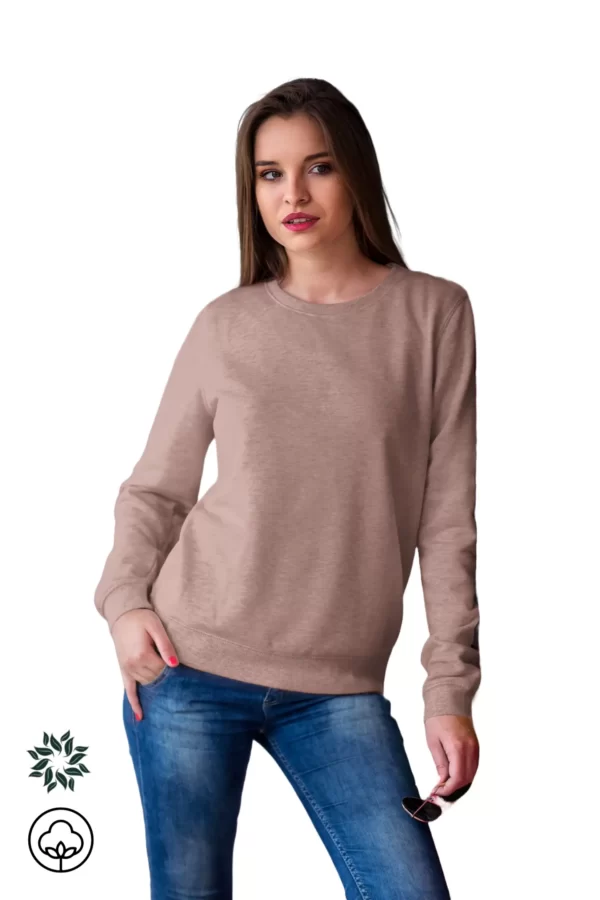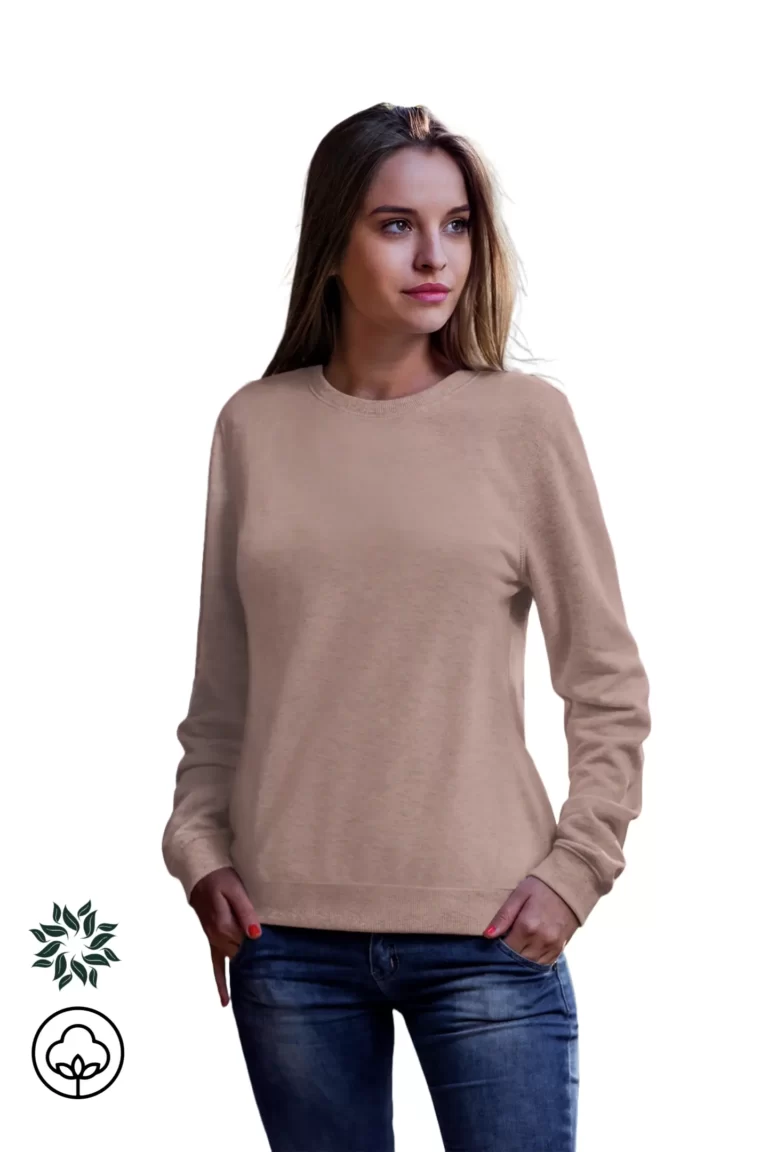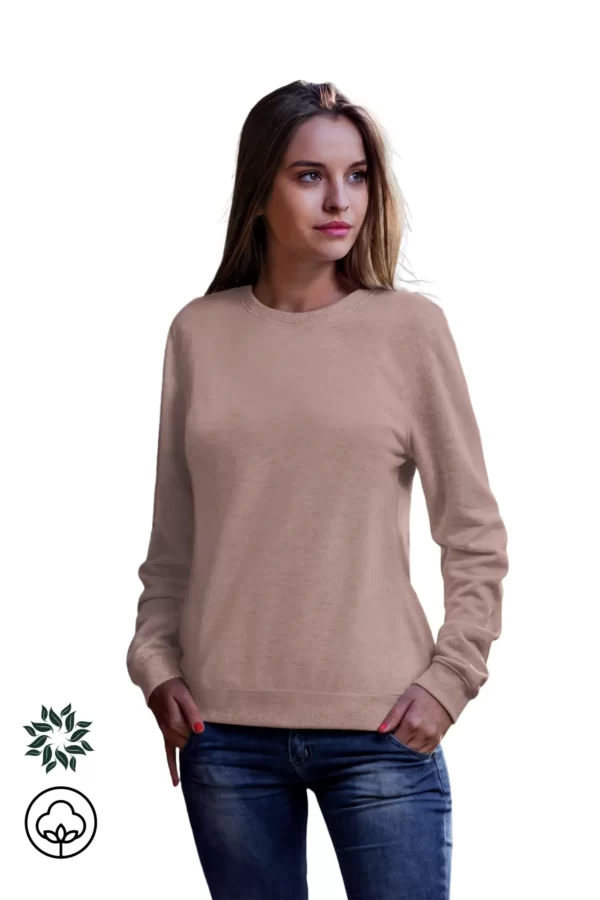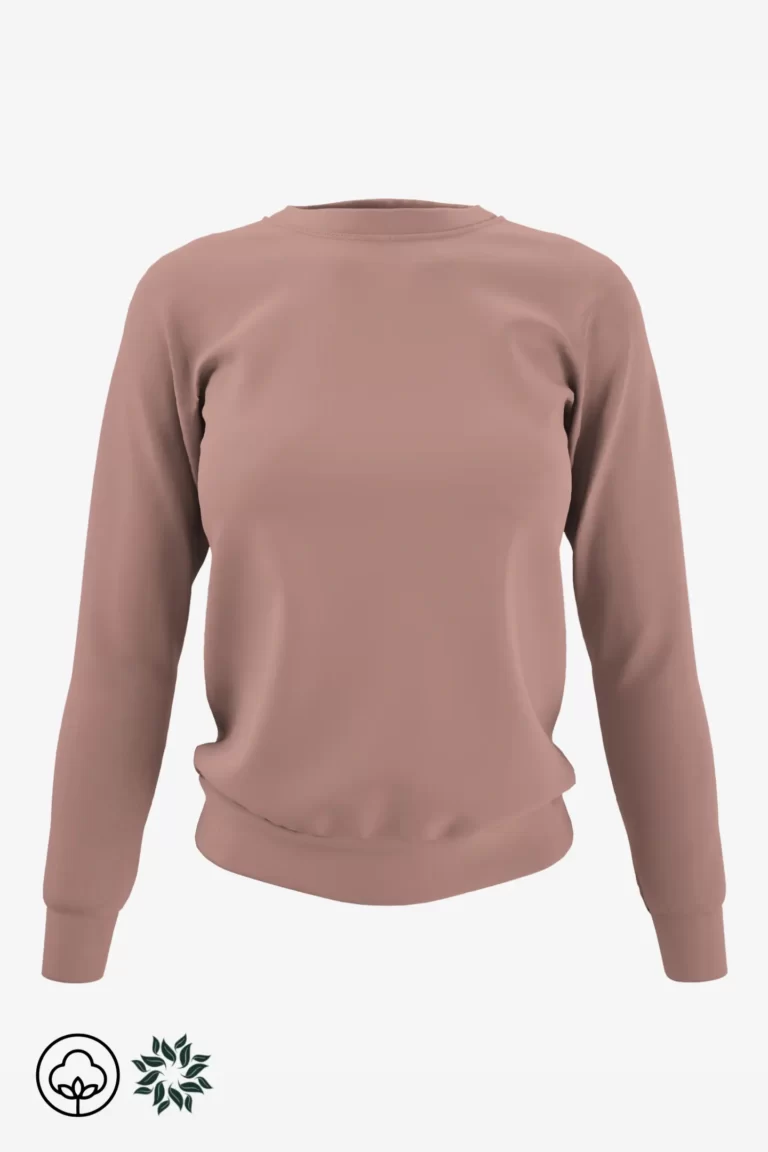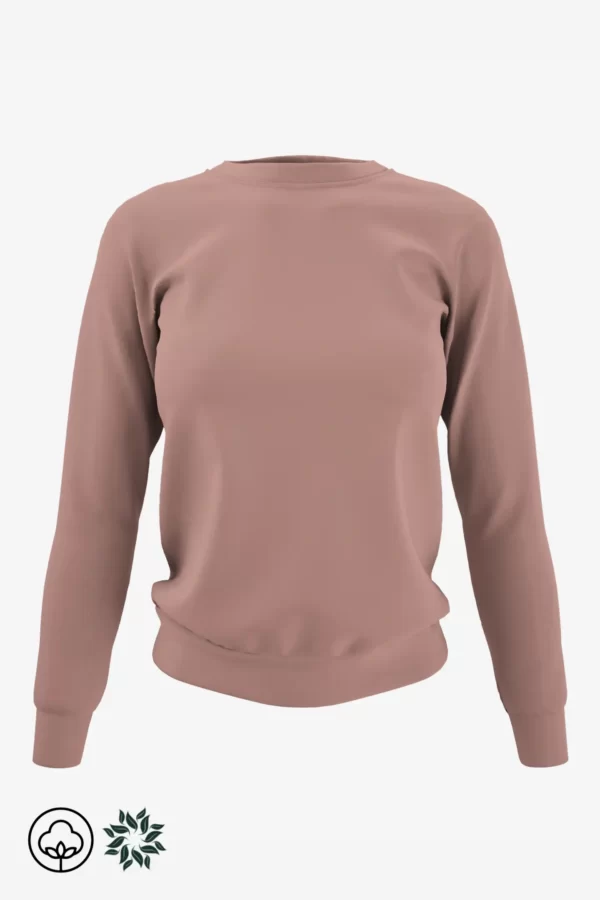 Ultimate Guide to Rocking Trendy Sweatshirts for Women: Unleash Your Fashion Diva in Style!
$28.79
Brand Name: Blily
Product Code: BL-WMSS-002
Product Name: Organic Cotton Women's Sweat shirt
Color: Dusty Pink
GSM: 250 gsm
Material Composition: 100% Organic Cotton Fleece
Key Product Features: Crew Neck and Regular Fit,
Product Care Instructions: Normal Machine Wash
Country of Manufacture: India
Elevate your style with clean lines and a timeless print in Blily Sweat Shirt. Buy Organic Cotton Sweat Shirt with Premium fabric for a soft and luxurious feel. Sweat Shirts are available on Wholesale with low MOQ..
Trendy Sweatshirts for Women | Blily Fashion
Introducing our Trendy Sweatshirts for Women from Blily Fashion, the perfect addition to your casual wardrobe. These hoodies are designed to keep you stylish and comfortable in any season. Discover the latest collection of Plain Sweatshirts for Women at Blily Fashion. Elevate your comfort and style game with our exquisite selection of women's sweatshirts. Shop now and stay cozy in fashion-forward designs!
Women's Sweatshirt Specifications:
Material: Our hoodies are made from a high-quality Organic cotton fabric, ensuring durability, breathability, and a comfortable fit.
Design: Featuring a classic pullover style with a spacious front pocket and an adjustable drawstring hood, these hoodies offer a relaxed fit for easy movement and layering.
Sizes: Available in sizes from small to XL, ensuring a suitable fit for different body types.
Warmth: Our hoodies provide excellent insulation, making them suitable for cooler weather. The soft interior lining retains body heat, keeping you warm and cozy.
Durability: Crafted with reinforced stitching, these hoodies maintain their shape and color even after multiple washes.
Softness: The specially chosen fabric feels gentle and cozy against your skin, offering all-day comfort.
Breathability: Despite their warmth, these Sweatshirts are breathable, making them suitable for both indoor and outdoor activities.
Washing Instructions for Plain SweatShirts for Women:
Machine wash: Turn the hoodie inside out before washing.
Water temperature: Use cold or lukewarm water to preserve fabric softness and color.
Detergent: Use a mild detergent for colored fabrics, avoiding bleach or harsh chemicals.
Gentle cycle: Select the gentle or delicate cycle to prevent excessive agitation.
Drying: Air dry by laying them flat on a clean surface or use a dryer on a low heat setting, avoiding direct sunlight.
Organic Cotton Sweatshirt Wholesale
Discover the unbeatable comfort and sustainability of our Organic Cotton Sweatshirt wholesale collection. Crafted with the finest organic cotton, these sweatshirts offer a cozy and soft feel that customers crave. Ideal for both men and women, they come in various sizes, ensuring a perfect fit for all. Our wholesale options cater to businesses looking for quality and eco-conscious clothing. These sweatshirts are not only gentle on the skin but also on the environment, as they are made with environmentally friendly practices. Whether you're in the fashion industry or eco-conscious retail, our Organic Cotton Sweat shirt wholesale range is the perfect choice for ethical, comfortable, and stylish apparel.