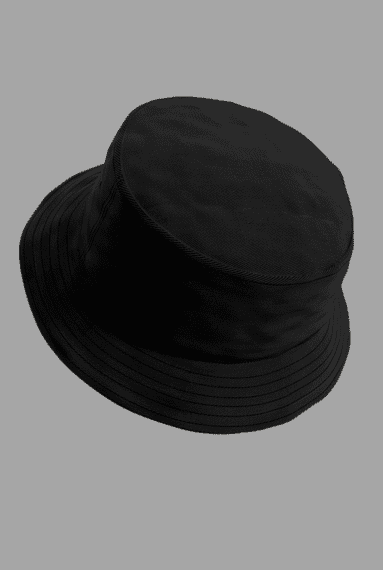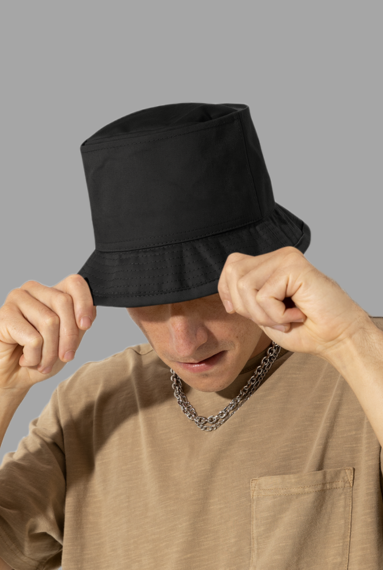 Stylish Bucket Hat in 100% Organic Cotton – Protect Yourself in Comfort
$8.99
Name: Bucket Hat
Product Code: BL- HA-001
Color: Black
Fabric Composition: 100% Organic Cotton
Sizes :  Regular
Style Detail:  Bucket
Key Product Features:  Organic Cotton Hat / Natural Dye / Printed ( Customize )
Product Care Instructions: Normal Wash
100% Organic Cotton Bucket Hat available with bulk order.
Low MOQ in wholesale.
100% Organic Cotton Stylish Bucket Hat For Men and Women
Introducing our Stylish Bucket Hat in 100% Organic Cotton, the perfect accessory to elevate your fashion game while providing exceptional comfort and protection. Crafted with care, this hat is designed to keep you stylish and shielded from the elements. With its high-quality materials and versatile design, it's the ultimate headwear choice for any occasion.
Made from premium 100% organic cotton, this bucket hat offers unparalleled softness and breathability. The organic cotton fabric ensures a gentle touch on your skin, making it ideal for those with sensitive skin or allergies. Experience the luxurious feel of this hat as it embraces your head with its comfortable fit. Our bucket hat is not just a fashion statement, but a functional accessory. The wide brim provides excellent sun protection, shielding your face and neck from harmful UV rays. Whether you're strolling on the beach, gardening, or enjoying outdoor activities, this hat will keep you cool and protected throughout the day.
Key Features:
ALL-DAY COMFORT: Crafted with Organic cotton, our bucket hat offers a soft and comfortable fit, ensuring maximum comfort throughout the day.
SUN PROTECTION: The wide brim design provides reliable sun protection, guarding your face and neck from harmful UV rays.
VERSATILE STYLE: Enhance your look with this stylish bucket hat that complements a wide range of outfits, making it perfect for casual and outdoor settings.
BREATHABLE MATERIAL: The organic cotton fabric allows air circulation, keeping your head cool and preventing sweat build-up.
EASY TO PACK: Foldable and packable, this hat is convenient to carry in your bag or luggage, making it an excellent travel companion.
ADJUSTABLE STRAP: The adjustable strap ensures a secure and customizable fit, accommodating various head sizes.
ENVIRONMENTALLY FRIENDLY: Made from Organic cotton, this hat is an eco-conscious choice that supports sustainable fashion.