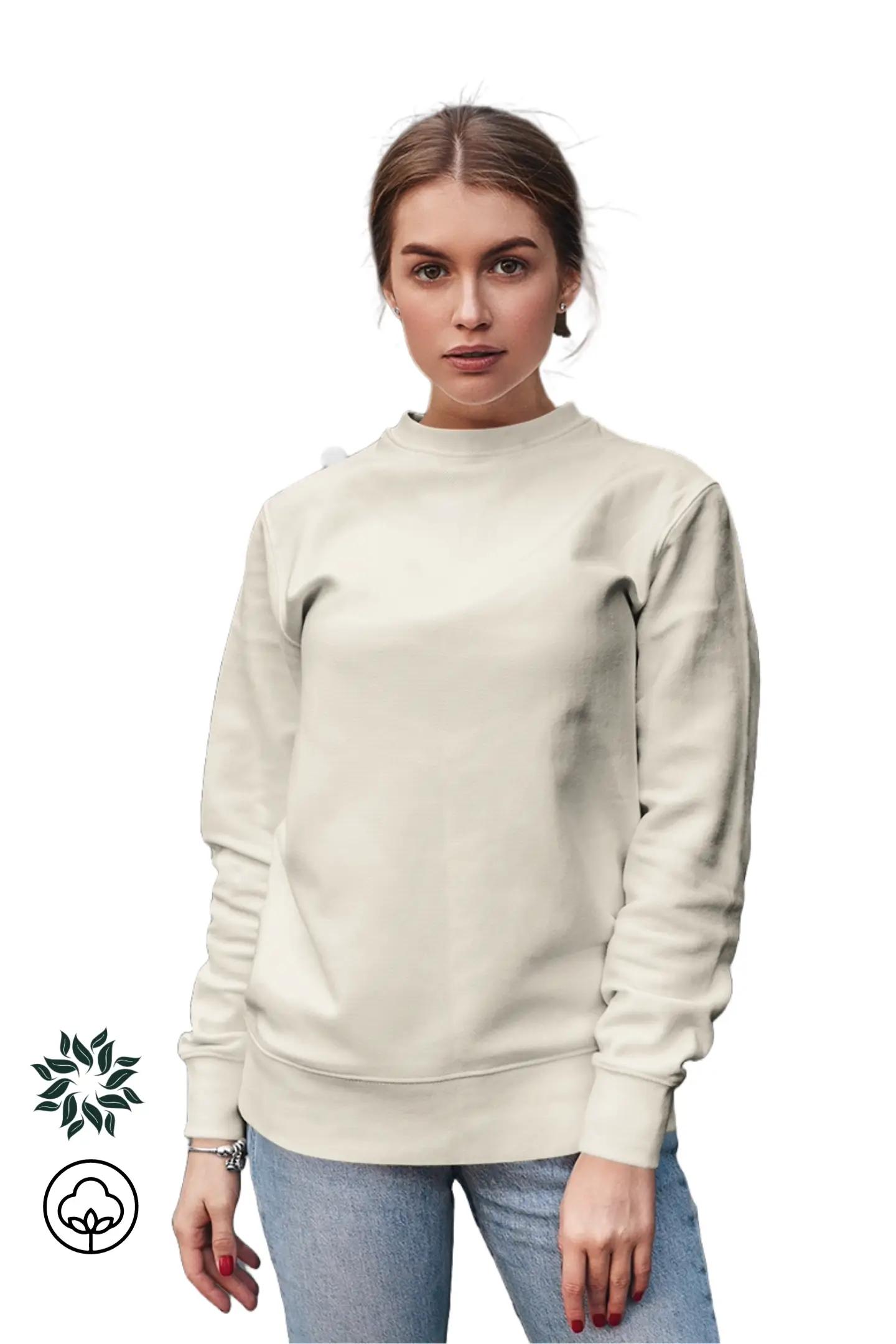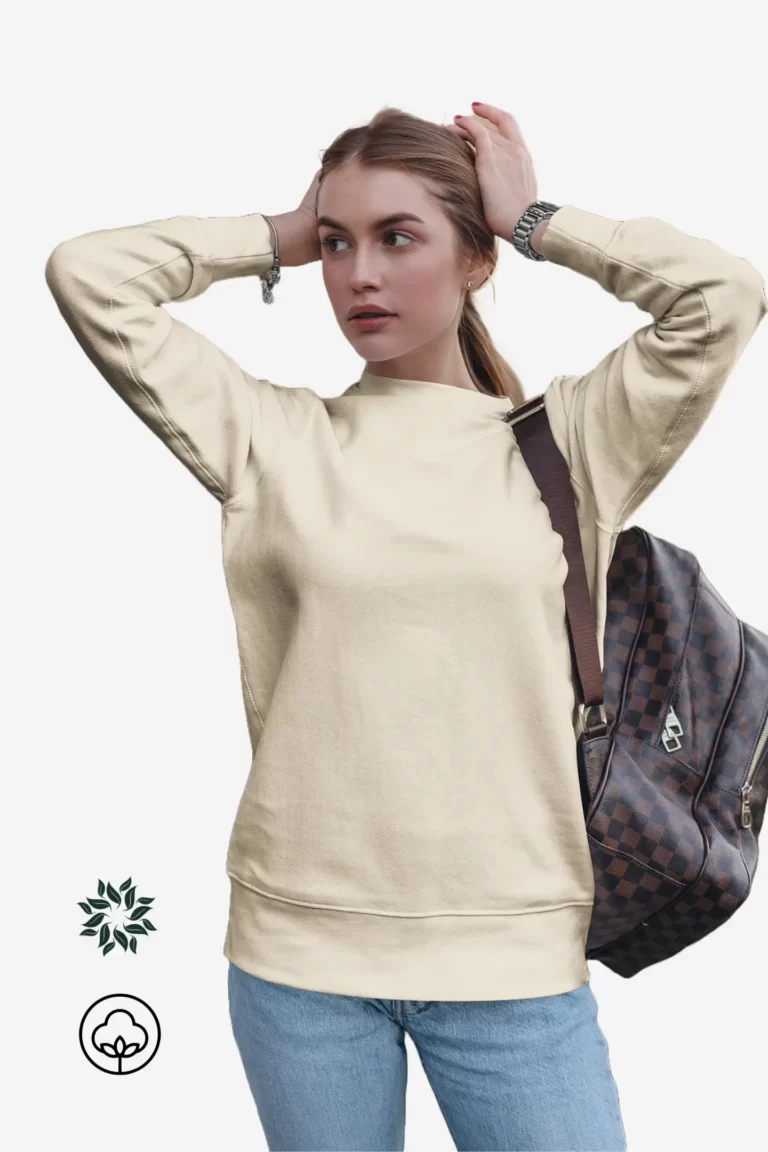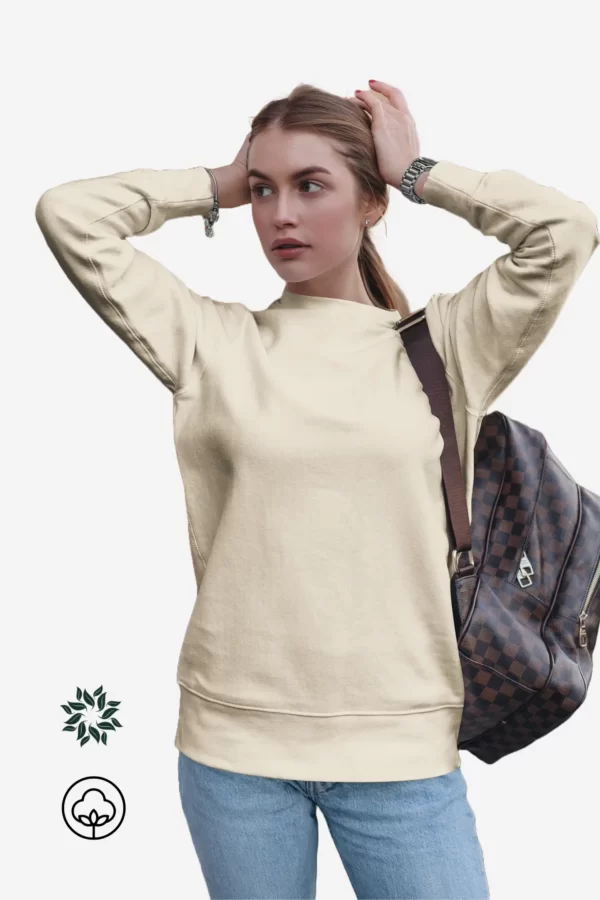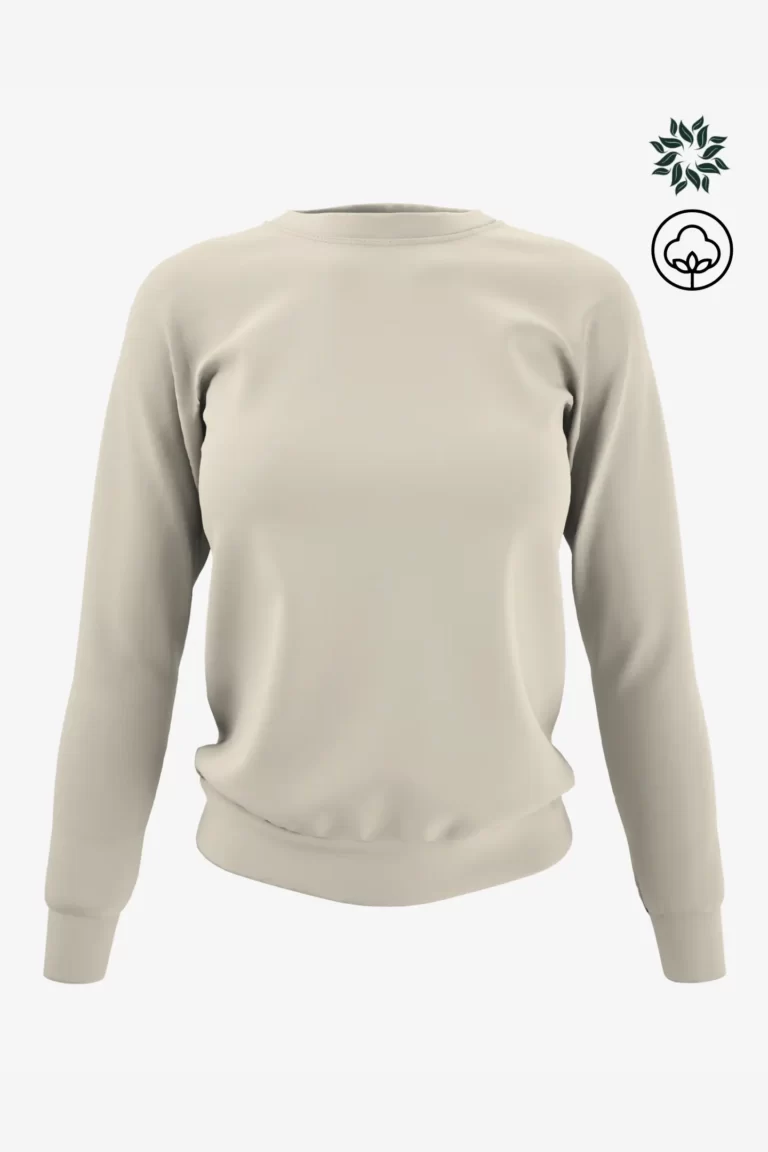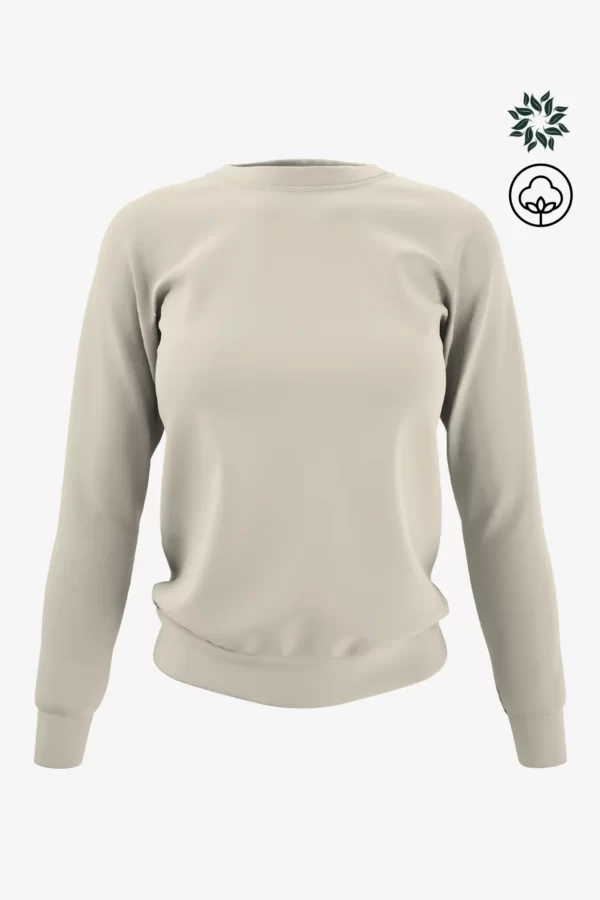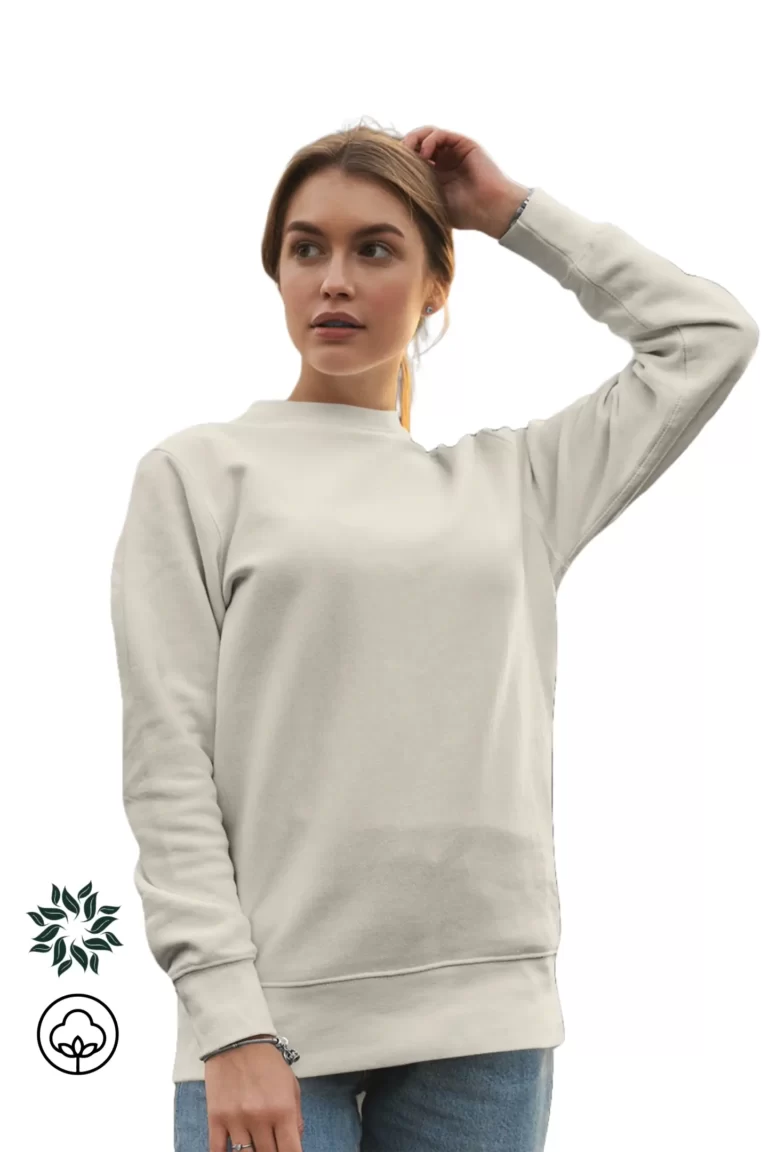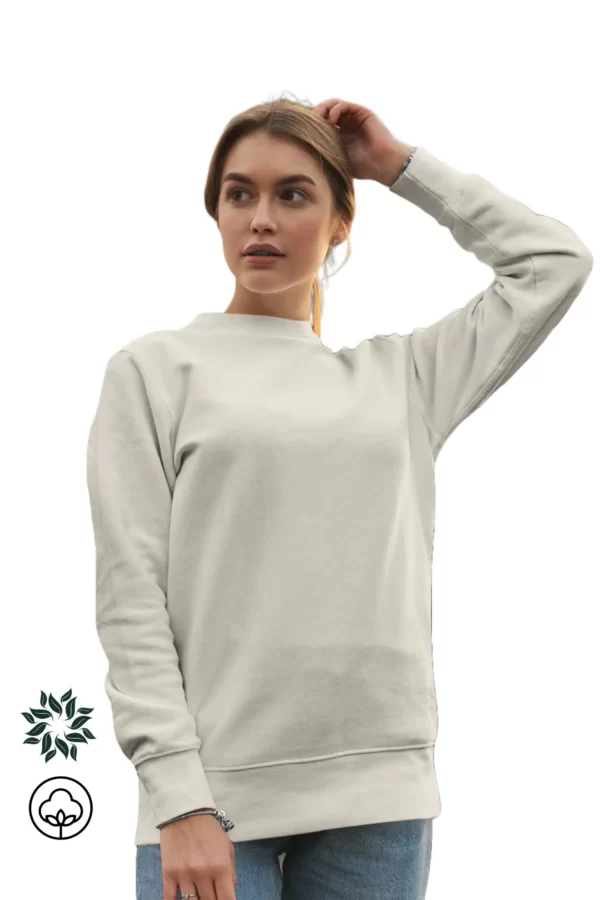 100% Organic Cotton Women's Sweatshirt – Eco-Friendly & Comfortable Fashion Choice
₹2,299.00
Brand Name: Blily
Product Code: BL-WMSS-001
Product Name: Organic Cotton Women's Sweatshirt
Color: Earth Brown
GSM: 250 gsm
Material Composition: 100% Organic Cotton Fleece
Key Product Features: Crew Neck and Regular Fit,
Product Care Instructions: Normal Machine Wash
Country of Manufacture: India
Elevate your style with clean lines and a timeless print in Blily Sweat Shirt. Buy Organic Cotton Sweat Shirt with Premium fabric for a soft and luxurious feel. Sweat Shirts are available on Wholesale with low MOQ..
Organic Cotton Women's Sweatshirt
Elevate your style with our Luxurious Organic Cotton Women's Sweatshirt. Crafted from the finest organic cotton, this sweatshirt combines comfort, sustainability, and fashion effortlessly.
🌿 Sustainable Fashion: Made from 100% organic cotton, our best sweatshirts for women is a testament to eco-conscious fashion. Enjoy guilt-free comfort knowing you're supporting a sustainable future.
👚 Unmatched Comfort: Designed for coziness, it's perfect for lounging at home or dressing up for a night out. The softness of organic cotton against your skin is unmatched.
💃 Stylish Versatility: From casual brunches to evening gatherings, this sweatshirt is your versatile wardrobe staple. Pair it with jeans, leggings, or skirts for a chic look.
Why Choose Organic Cotton Sweatshirts for Women?
Organic cotton sweatshirts for women offer a multitude of benefits that set them apart from conventional options. Here are compelling reasons to make the switch:
Eco-Friendly: Organic cotton is grown without harmful pesticides or synthetic fertilizers, reducing the environmental impact of cotton farming. Choosing organic supports a more sustainable and Earth-friendly fashion industry.
Gentle on Skin: These sweatshirts are free from harsh chemicals, making them ideal for sensitive skin. You can enjoy the softness of organic cotton without the worry of skin irritation.
Comfort Beyond Compare: The natural fibers of organic cotton are incredibly soft and breathable. Women's sweatshirts made from organic cotton offer unparalleled comfort, ensuring you feel cozy all day long.
Long-Lasting Quality: Organic cotton is known for its durability. These sweatshirts are built to withstand the test of time, enduring wash after wash while maintaining their shape and color.
Fashionable and Versatile: Organic cotton women's sweatshirts come in a variety of stylish designs and colors, ensuring you stay on-trend while being environmentally conscious. They are versatile pieces that can be dressed up or down for any occasion.
Supporting Sustainable Farming: By choosing organic cotton, you're supporting farmers who adopt sustainable practices. It's a step towards a more ethical and equitable global textile industry.
Breathable and All-Season: Organic cotton's breathability makes it suitable for all seasons. You can wear these sweatshirts year-round, staying comfortable in both hot and cold weather.
Easy Care: Maintaining organic cotton sweatshirts is hassle-free. They are machine washable, saving you time and effort on laundry day.
Reduced Allergen Exposure: With no chemical residues or synthetic additives, organic cotton sweatshirts reduce the risk of allergen exposure, making them an excellent choice for individuals with allergies or sensitivities.
Conscious Consumer Choice: By opting for organic cotton sweatshirts, you're making a conscious choice to support a healthier planet and a more responsible fashion industry. Your choices matter.
In summary, organic cotton women's sweatshirts combine comfort, style, and sustainability. By choosing them, you're not only treating yourself to a luxurious wardrobe staple but also contributing to a greener, healthier future for all. Make the eco-conscious choice today.