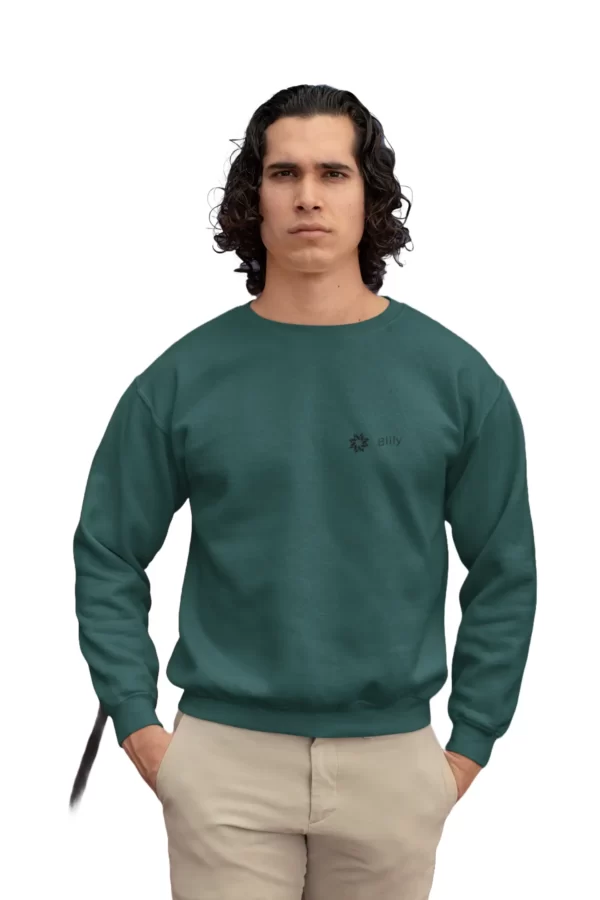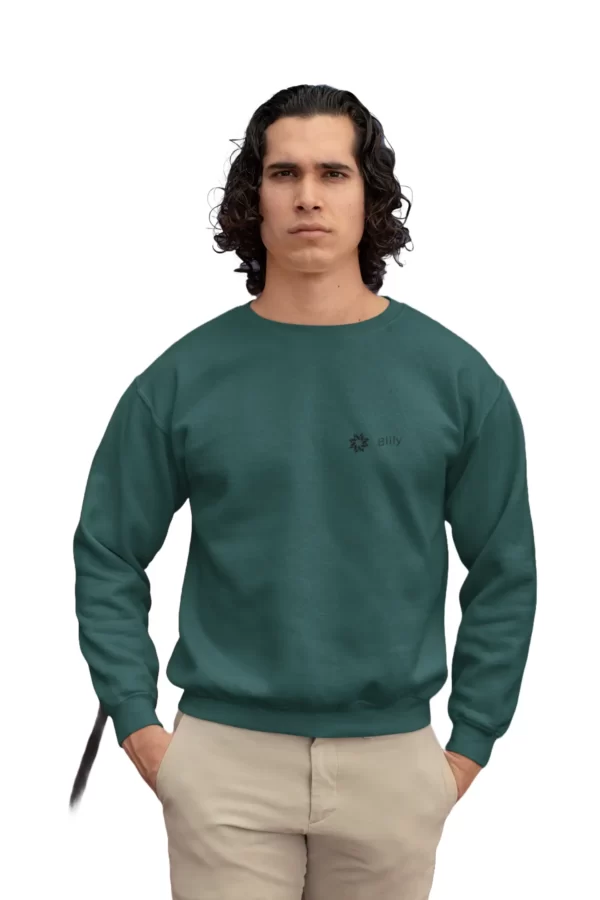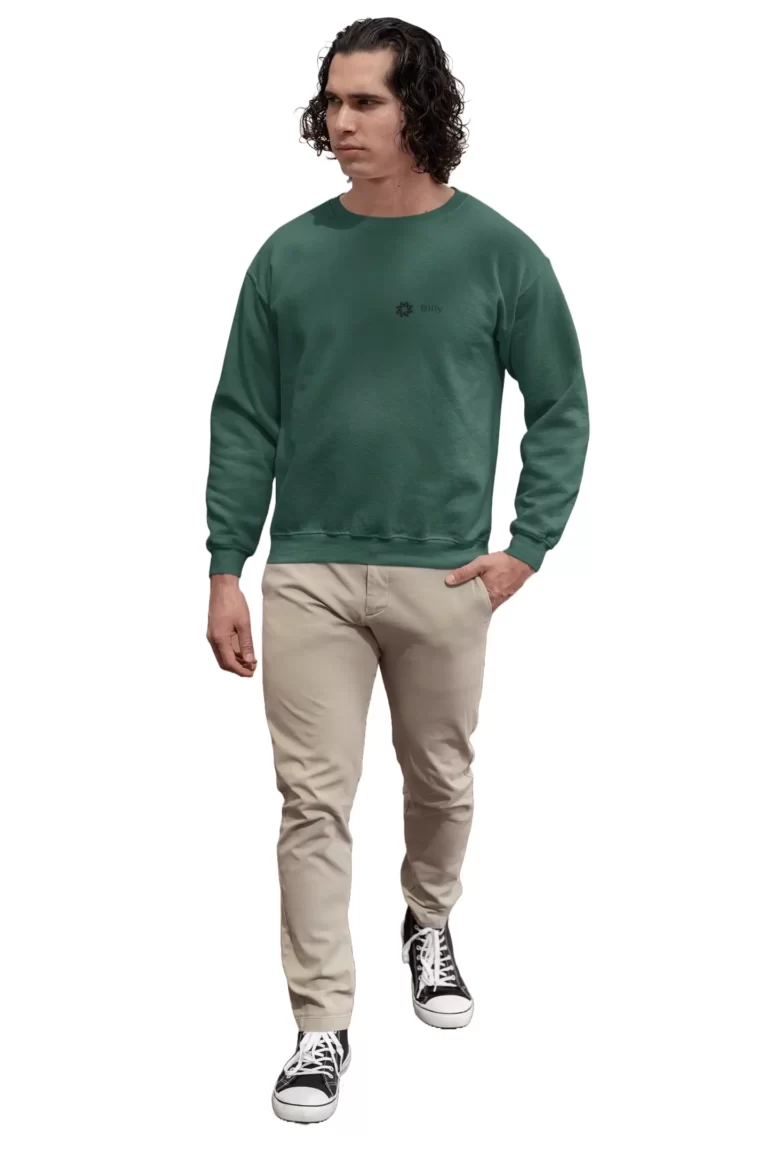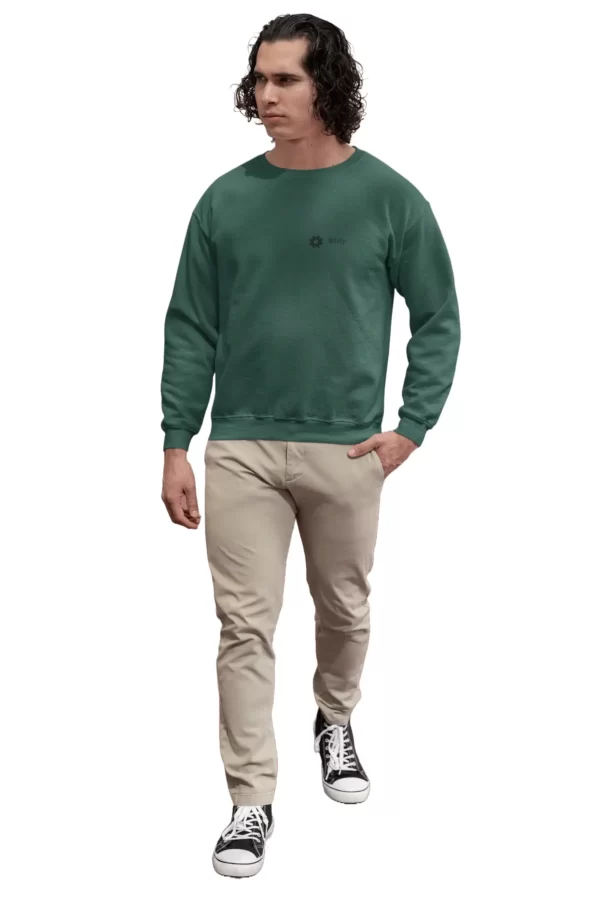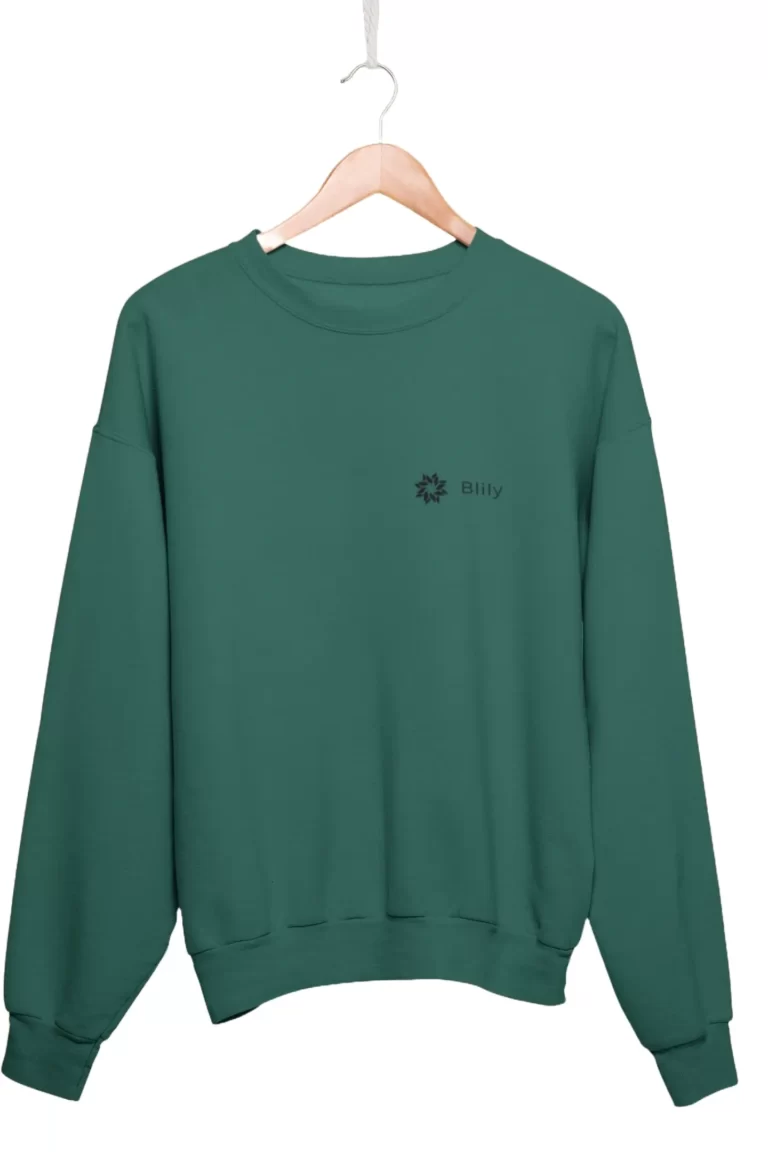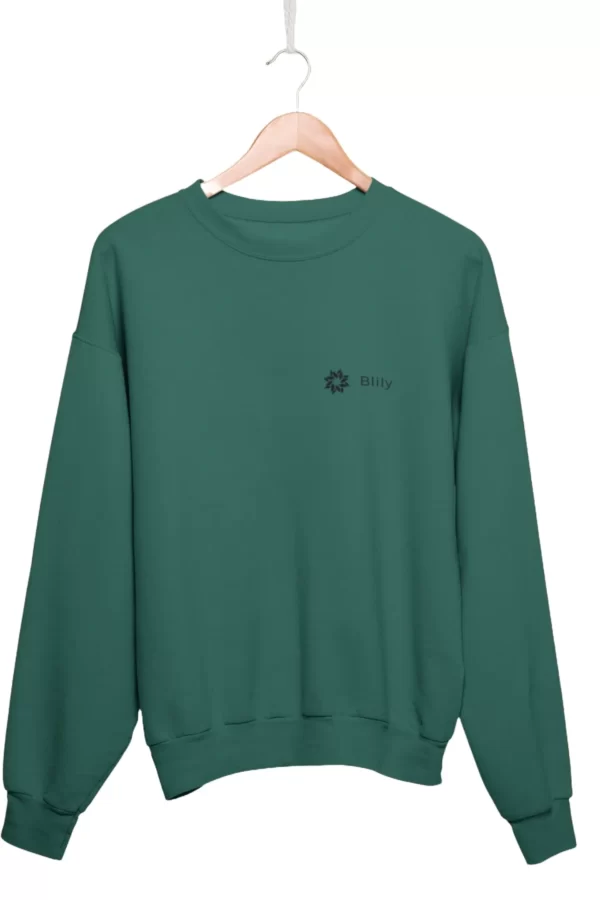 100% Organic Cotton Sweatshirts for Men- Comfortable, Stylish, Unique & Eco-Friendly
$27.59
Brand Name: Blily
Product Code: BL-MSS-002
Product Name: Organic Cotton Sweatshirts for men
Color: Green
GSM: 250 gsm
Material Composition: 100% Organic Cotton Fleece
Key Product Features: Crew Neck, Regular Fit, and Printed
Product Care Instructions: Normal Machine Wash
Country of Manufacture: India
Elevate your style with clean lines and a timeless print in Blily Sweat Shirt. Buy Organic Cotton Sweat Shirt with Premium fabric for a soft and luxurious feel. Sweatshirts are available on Wholesale with low MOQ..
Organic Cotton Sweatshirts for Men
Discover the perfect blend of style, comfort, and sustainability with our Premium Organic Cotton  Sweatshirts for Men. Crafted with the environment and your comfort in mind, this sweatshirt is a must-have addition to your wardrobe.
Made from 100% organic cotton, our sweatshirt offers unbeatable softness and breathability. It's not just clothing; it's a statement of your commitment to a greener planet. Our dedication to sustainable fashion means you can look good while feeling great about your choices.
Key Features:
Ultimate Comfort: Our organic cotton sweatshirt feels incredibly soft against your skin, ensuring all-day comfort.
Stylish Design: A timeless design that complements any outfit, whether you're dressing up or going casual.
Eco-Friendly: Made from pesticide-free organic cotton, reducing the environmental impact of fashion.
Breathable Fabric: Stay cool and comfortable year-round with our breathable sweatshirt.
Durability: Designed to withstand countless washes and wears, it'll be a favorite for years.
Versatile Wear: Perfect for workouts, lounging, or a night out – a truly versatile addition to your wardrobe.
Easy Care: Machine washable, so you can enjoy its benefits without the hassle.
Organic Cotton Crew Neck Sweatshirt
Discover unmatched comfort and sustainability in our Organic Cotton Crewneck Sweatshirts for men. Crafted from 100% organic cotton, it offers a soft, breathable feel while making an eco-friendly statement. This timeless wardrobe essential blends style and conscience seamlessly, ensuring you look good and feel great. Elevate your fashion while supporting a greener planet.
Organic Cotton Sweatshirt Wholesale
Our wholesale Organic Cotton Sweatshirts redefine sustainability in fashion. Crafted from 100% organic cotton, these sweatshirts offer unbeatable comfort and eco-friendliness. Buying in bulk means making a positive impact on the environment and your bottom line. Elevate your inventory with stylish, ethical choices that customers will love.
Elevate your style while making a positive impact on the planet. Whether you're headed to the gym or a casual night out, our Premium Organic Cotton Men's Sweatshirt is the ideal choice. Join the eco-conscious fashion movement today!