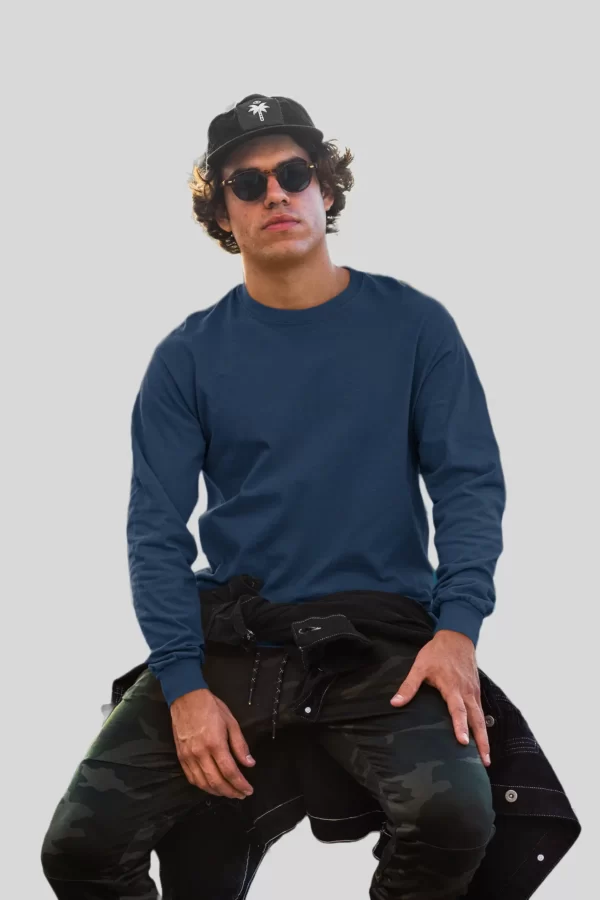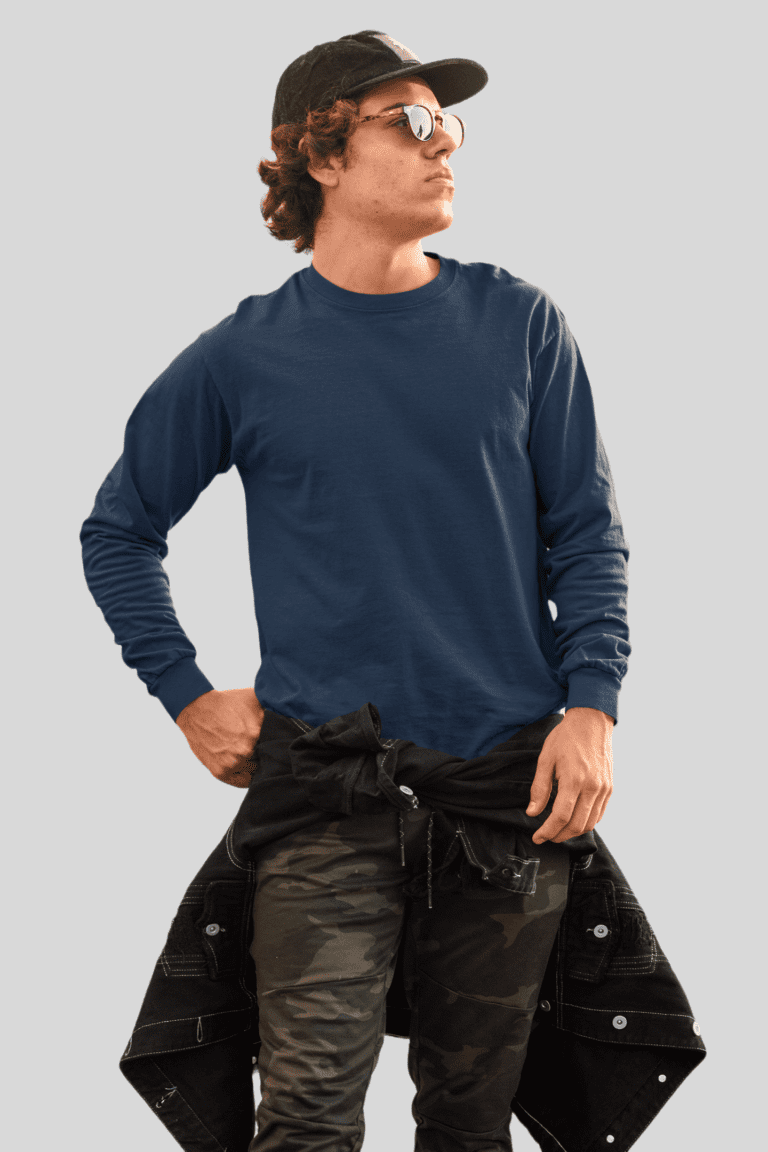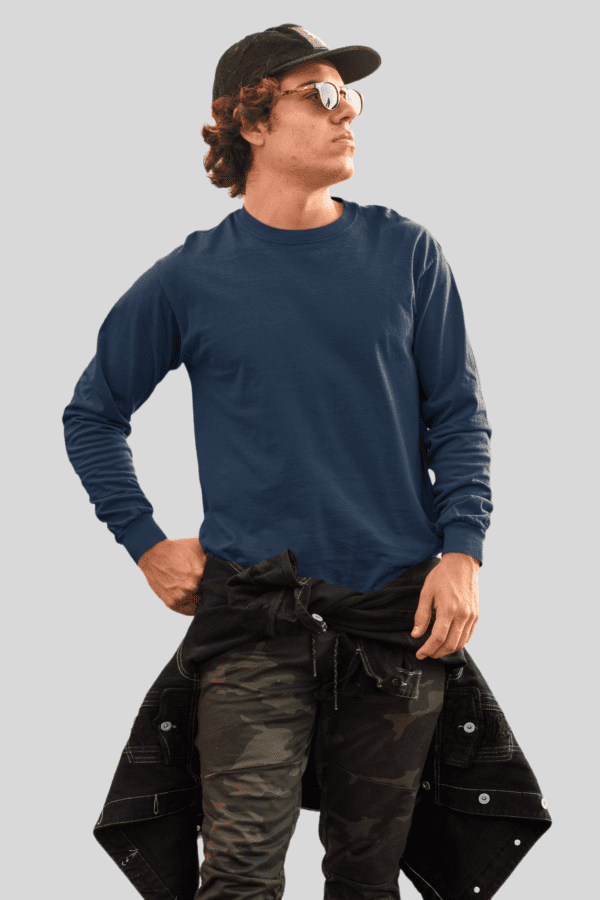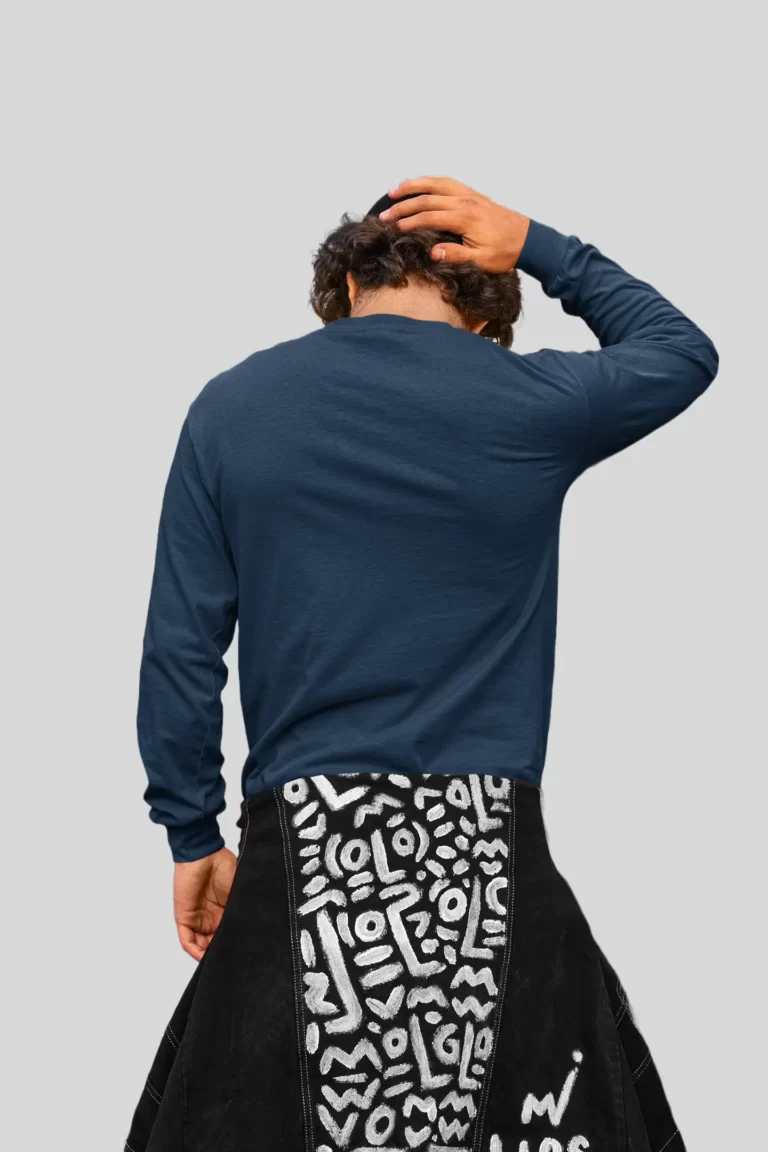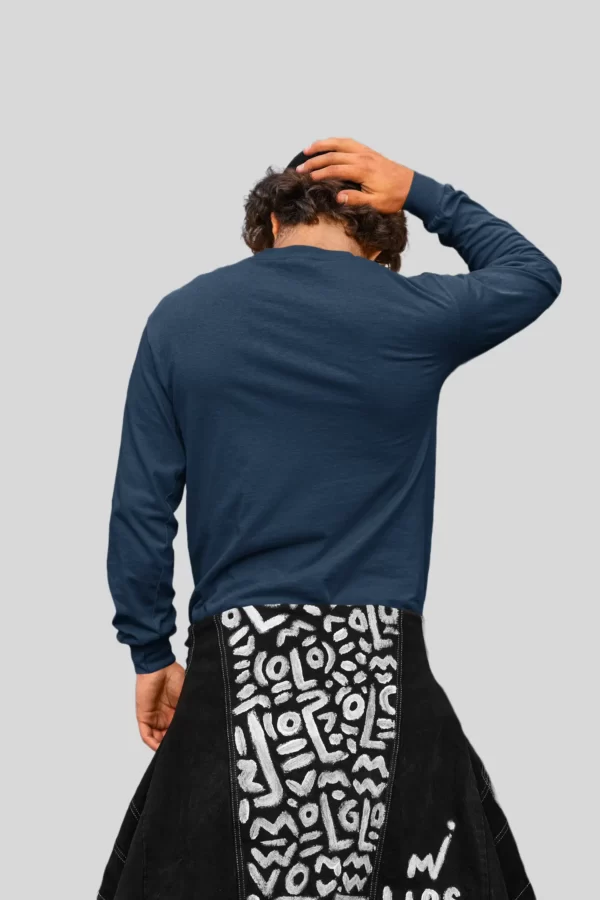 Comfortable Full Sleeve Organic Cotton T-Shirts – Premium Sustainable Fabric
Name: Blily T Shirt for Men
Product Code: BL-MT-008
Color: Indigo( Solid )
Material Composition: 94% Organic Cotton, 6% Lycra
Key Product Features:  Full Sleeve, Round Neck
Product Care Instructions: Normal Wash
Shop our collection of high-quality organic cotton t-shirts. Our T-shirts are not only comfortable but also environmentally friendly. Choose from a variety of styles and colors. For Bulk & customize Order mail us at [email protected]
Unmatched Comfort in Full sleeve organic cotton t-shirts
Indulge in the luxurious softness of our full sleeves organic cotton T-shirts for men. Crafted with utmost care and precision, these T-shirts offer a heavenly sensation against your skin. Made from 100% organic cotton, they provide a naturally breathable and hypoallergenic experience, ensuring utmost comfort throughout the day.
Whether you're lounging at home or heading out for a casual outing, our organic cotton T-shirts guarantee unbeatable comfort. Our commitment to sustainability goes beyond just fashion. By choosing our organic cotton T-shirts, you not only prioritize your comfort but also contribute to a cleaner and healthier planet.
Organic cotton is grown without harmful pesticides or synthetic fertilizers, reducing the environmental impact associated with traditional cotton production. Embrace a more eco-friendly lifestyle with our consciously crafted T-shirts, designed to leave a minimal carbon footprint without compromising on style.
Style Redefined with Organic Fashion
Discover a new level of style with our full sleeves organic cotton T-shirts for men. Designed with a modern aesthetic, these T-shirts seamlessly blend comfort and fashion, giving your wardrobe a refreshing update. The versatile design makes them suitable for various occasions, from relaxed weekends to casual office settings. With a range of colors and sizes available, you'll find the perfect T-shirt to suit your personal style and express your individuality.
Our organic cotton T-shirts serve as a canvas for self-expression. Whether you're an artist, a designer, or simply a free spirit, these T-shirts provide a blank slate for your creativity. Personalize them with unique prints, embroidery, or patches to create a truly one-of-a-kind piece. Express your personality, share your passions, or make a bold statement with our organic cotton T-shirts that redefine the boundaries of fashion.
Quality Craftsmanship for the Modern Man
At Blily, we take pride in delivering products of the highest quality. Our full sleeves organic cotton T-shirts are no exception. Each T-shirt is meticulously crafted using premium organic cotton, ensuring durability and longevity. The attention to detail in stitching and finishing guarantees a product that withstands the test of time. Invest in our T-shirts and experience the unparalleled quality that sets them apart from the rest.