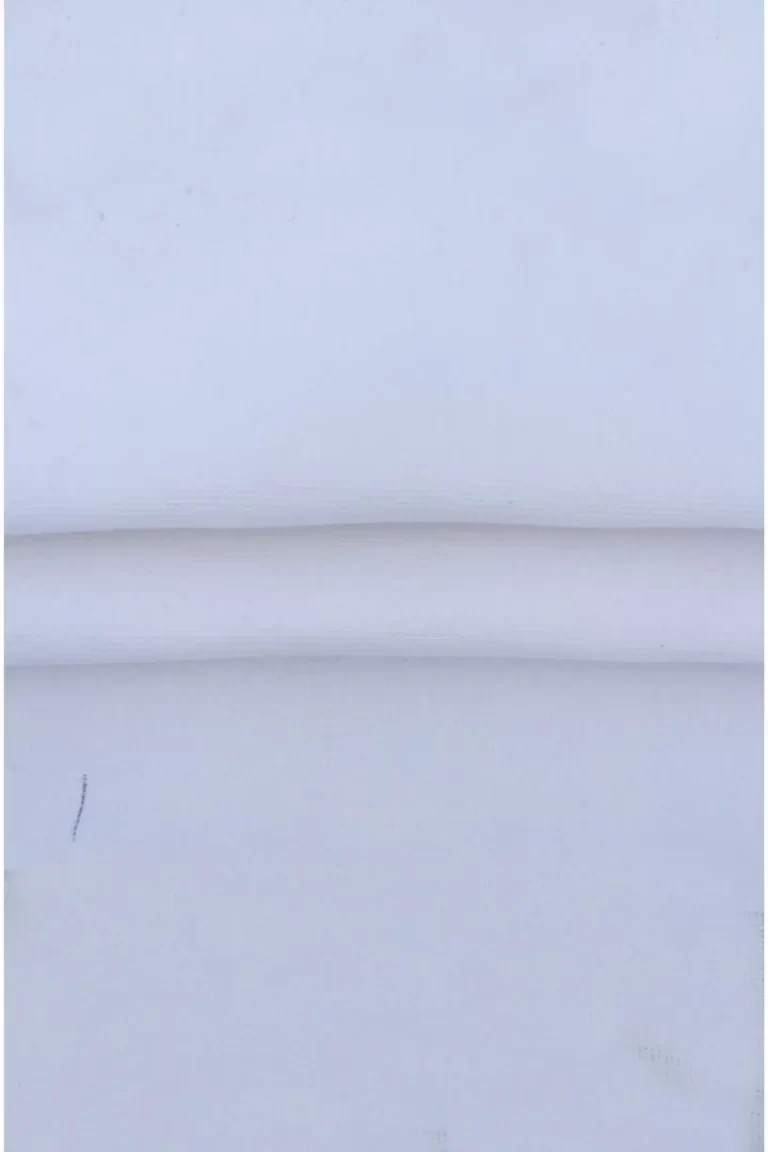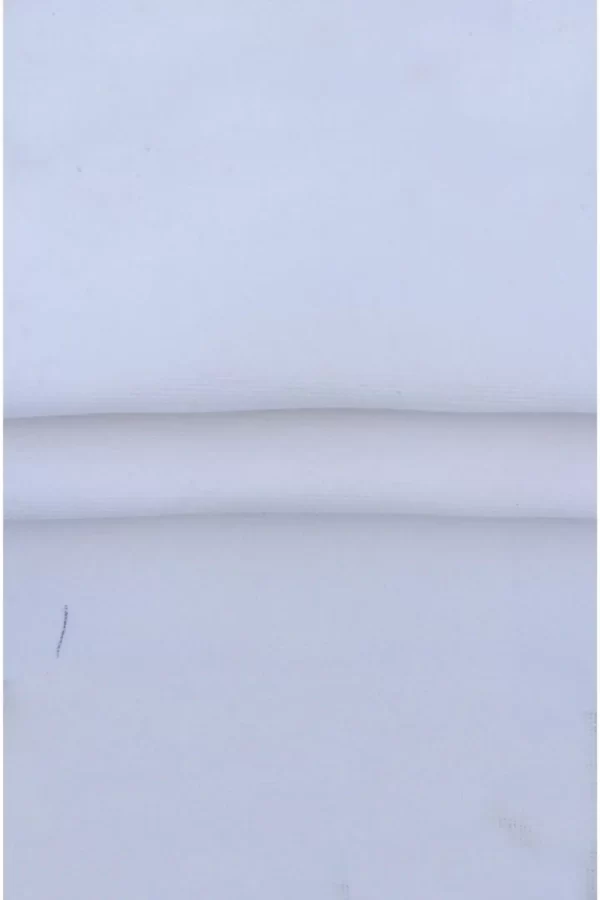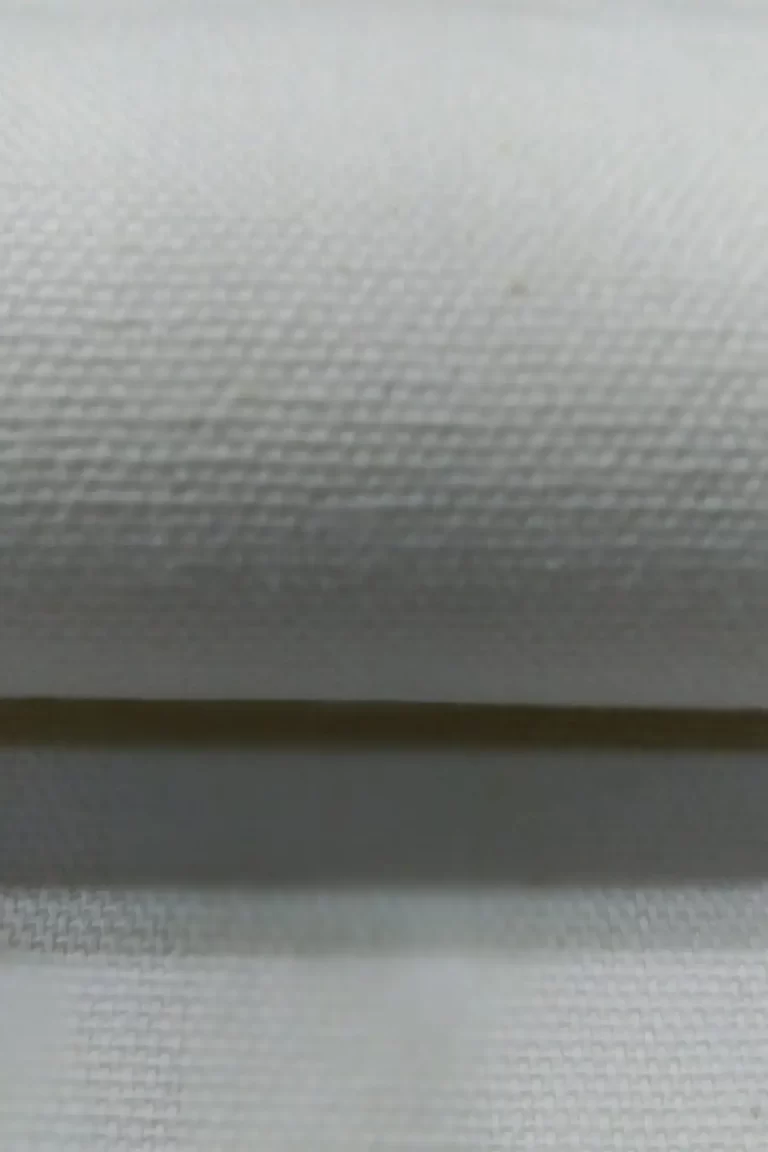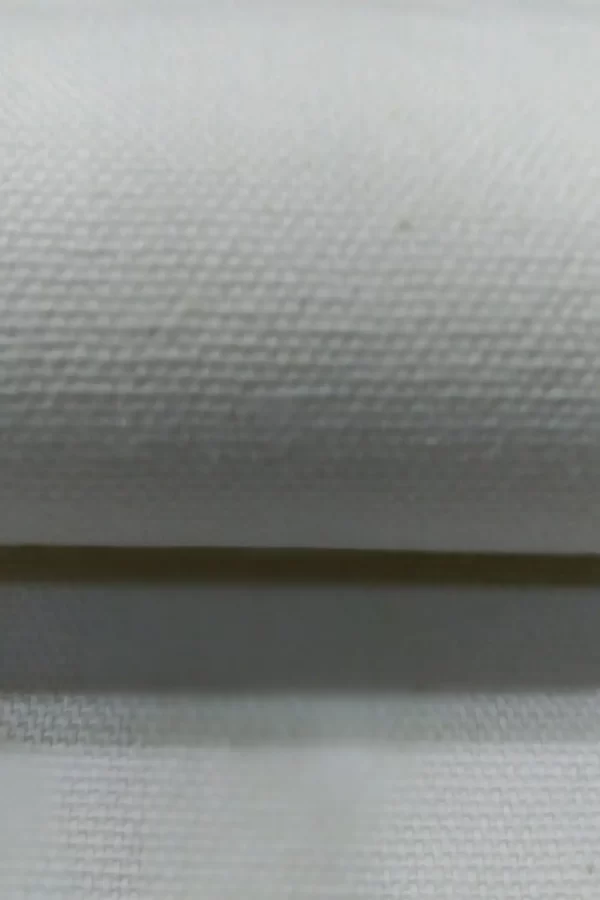 320GSM Organic Cotton Duck Fabric – Durable, Eco-Friendly Material for Beautiful Crafts & Apparel
Name – Astrantia
Blend – 100% Organic Cotton (10X06 / 76X28 )
Category – Duck ( Canvas )
Shade – White
Weave – canvas
GSM     –  320-330 gsm
Width – 58 Inches
Wash care Instruction: Machine wash cold, gentle cycle. Tumble dry low. Iron if needed.
For Bulk Query Please Mail us at: [email protected].
Organic Cotton Duck Fabric ( Canvas )
Discover the perfect fabric for your crafting and apparel needs with our 100% Organic Cotton Duck Fabric. Made from the finest OC, this versatile material offers unbeatable quality and eco-friendliness. With a commitment to sustainability and excellence, our fabric is designed to meet all your creative and practical requirements.
Crafted with care and precision, our Organic Fabric boasts several remarkable features:
Superior Durability: Our fabric is renowned for its exceptional strength and durability, making it perfect for a wide range of projects, from rugged outdoor gear to sturdy tote bags.
Eco-Friendly: By choosing our organic cotton , you're supporting sustainable agriculture and reducing your environmental footprint. It's free from harmful chemicals, ensuring a safe and eco-conscious choice.
Versatile Design: This fabric's medium weight and tight weave offer versatility in crafting. It's ideal for creating clothing, upholstery, home decor items, and much more.
Natural Aesthetic: The natural, unbleached appearance of our cotton fabric adds a rustic charm to your creations. It dyes beautifully, allowing you to achieve the color palette you desire.
Breathable Comfort: Experience the comfort of 100% organic against your skin. This fabric allows for breathability, making it perfect for clothing and bedding.
Easy to Work With: Whether you're a seasoned seamstress or a novice crafter, our fabric is easy to handle. It sews smoothly and resists fraying.
Generous Size: Each roll of our Organic  Fabric measures 5 yards, providing ample material for your projects.
Elevate your sewing, crafting, and creative endeavors with our Organic Upholstery Material. It's the perfect choice for eco-conscious individuals who demand quality and performance in every stitch.
Invest in the future of sustainable crafting and apparel design. Order your Organic Fabric today and experience the difference that organic, eco-friendly materials can make.
Key features:
Exceptional Durability: Crafted to last, our organic fabric ensures long-lasting projects.
Eco-Friendly Choice: Support sustainability with this chemical-free, organic fabric.
Versatile Crafting: Ideal for clothing, upholstery, and various DIY projects.
Natural Beauty: Its unbleached, rustic appearance adds a natural touch to your creations.
Breathable Comfort: Enjoy the comfort of 100% organic against your skin.
User-Friendly: Easy to work with, even for beginners.
Generous Size: Each roll contains 5 yards of fabric for ample crafting.