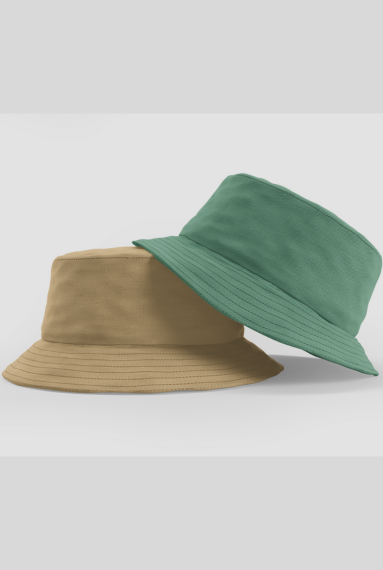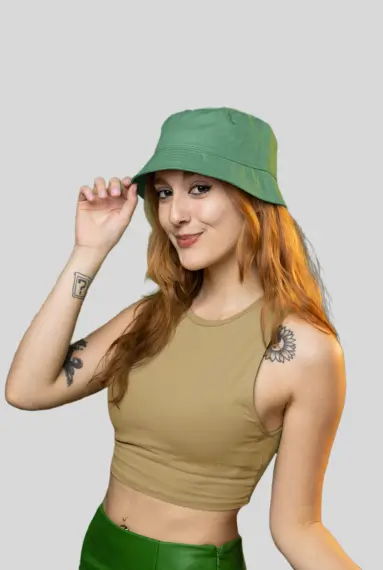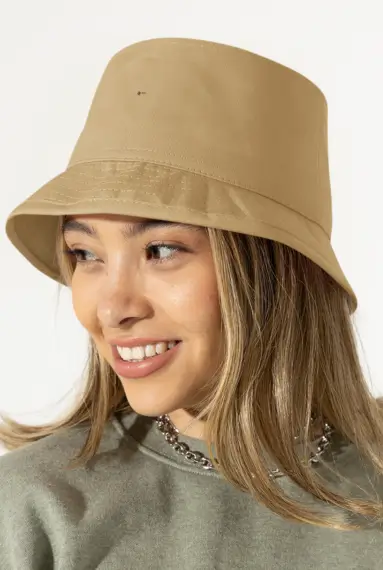 Trendy Bucket Hats – UV Protection, Stylish Design, – Ideal for Outdoor Activities
$9.59
Name: Buy Bucket Hats
Product Code: BL- HA-002
Color: Leaf Green / Beige
Fabric Composition: 100% Organic Cotton
Sizes :  Regular
Style Detail:  Bucket
Key Product Features:  Organic Cotton Hat / Printed ( Customize )
Product Care Instructions: Normal Wash
100% Organic Cotton Bucket Hats in  available with bulk order.
Low MOQ in wholesale.
Trendy Bucket Hats
Introducing our Trendy Bucket Hats, the perfect accessory for your outdoor adventures. Crafted with care, this hat combines style and functionality to provide you with the ultimate sun protection and a fashionable look. Whether you're going on a beach vacation, attending a music festival, or simply strolling through the park, this bucket hat is a must-have addition to your wardrobe.
With its wide brim, our bucket hat shields your face, neck, and ears from harmful UV rays, keeping you safe under the scorching sun. Made from high-quality materials, it offers excellent durability and long-lasting performance, making it an ideal companion for all your outdoor activities.
Key Features:
UV Protection: Safeguard your skin from the sun's harmful rays and reduce the risk of sunburns and skin damage.
Stylish Design: Stay in vogue with this trendy bucket hats that adds a touch of elegance to any outfit.
Adjustable Strap: Customize the fit according to your preference for a comfortable and secure wearing experience.
Lightweight and Breathable: Enjoy enhanced breathability, keeping your head cool and sweat-free during hot summer days.
Wide Brim Coverage: Protect your face, neck, and ears from sun exposure, ensuring maximum comfort and protection.
Versatile Outdoor Accessory: Perfect for beach trips, hiking, fishing, camping, gardening, and other outdoor activities.
Easy to Pack: Designed for convenience, this bucket hat can be folded and packed easily, making it travel-friendly.
With our Trendy Bucket Hat, you can embrace the outdoors with confidence and style. Stay protected, stay fashionable!
Buy Bucket Hats in Bulk at: [email protected]