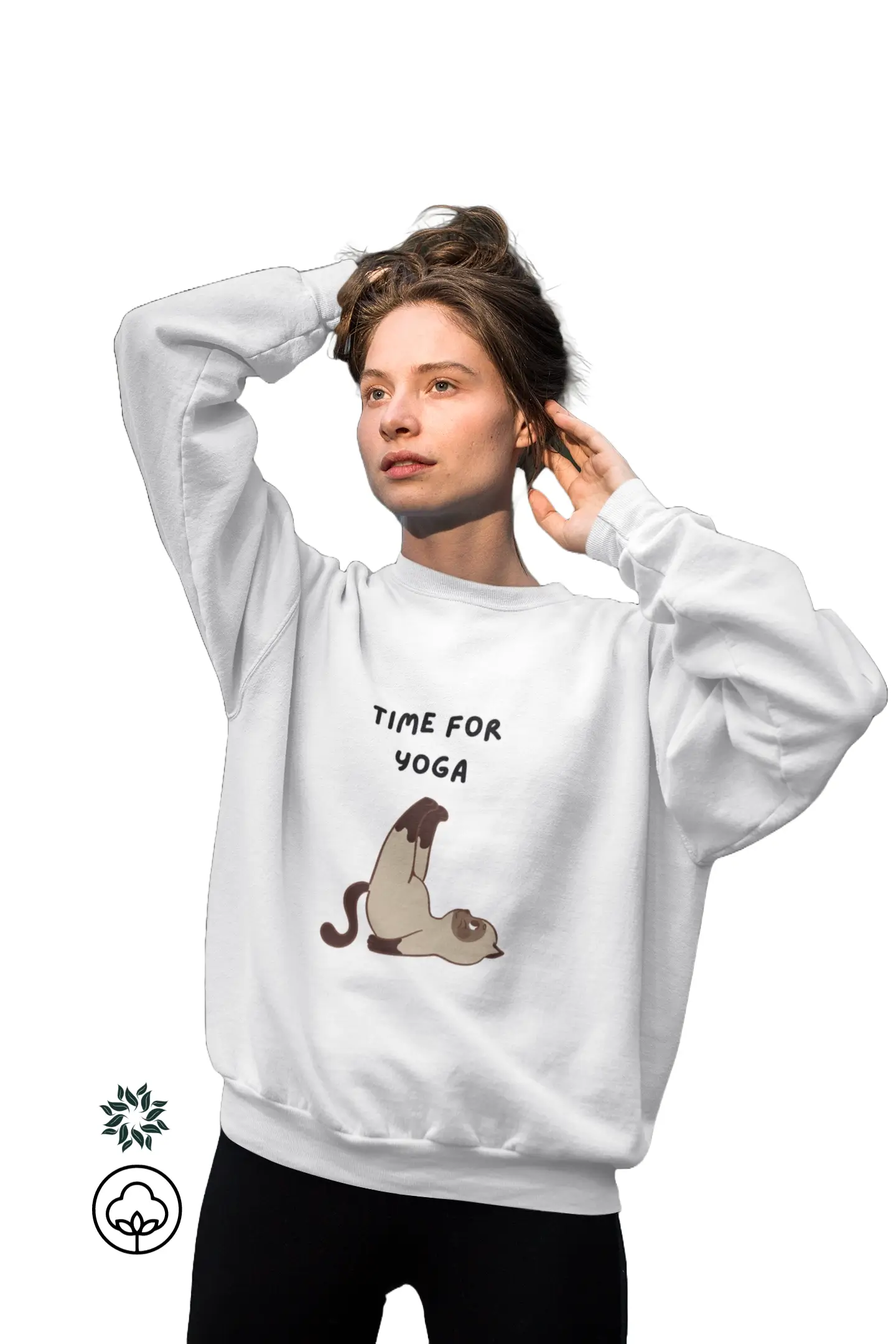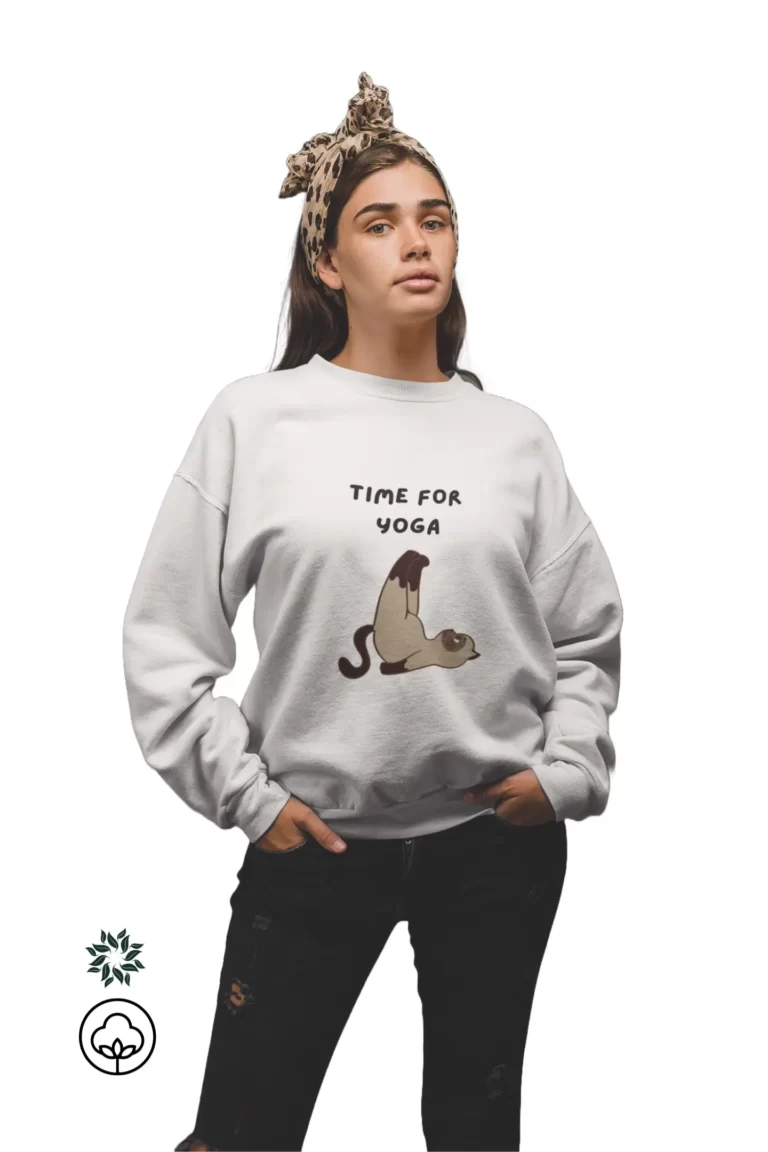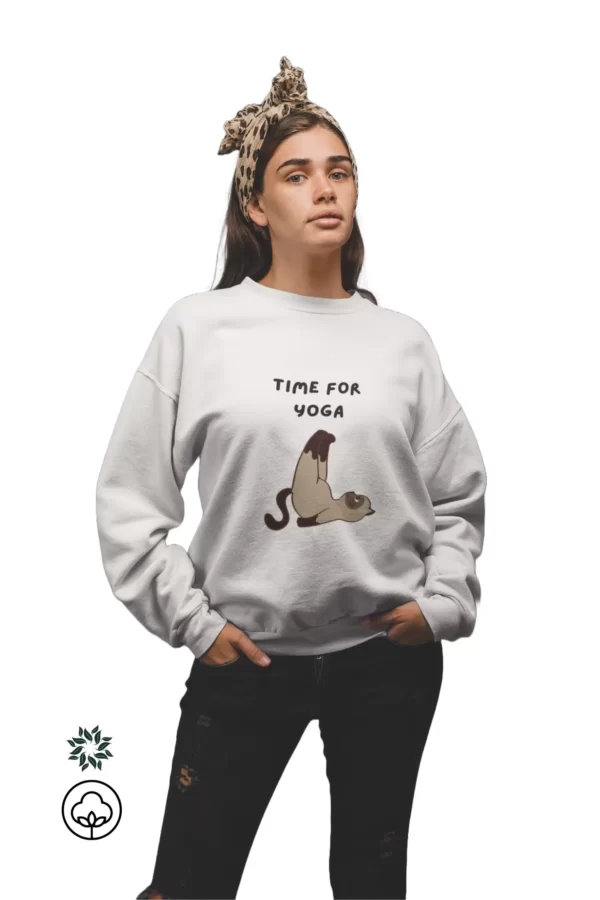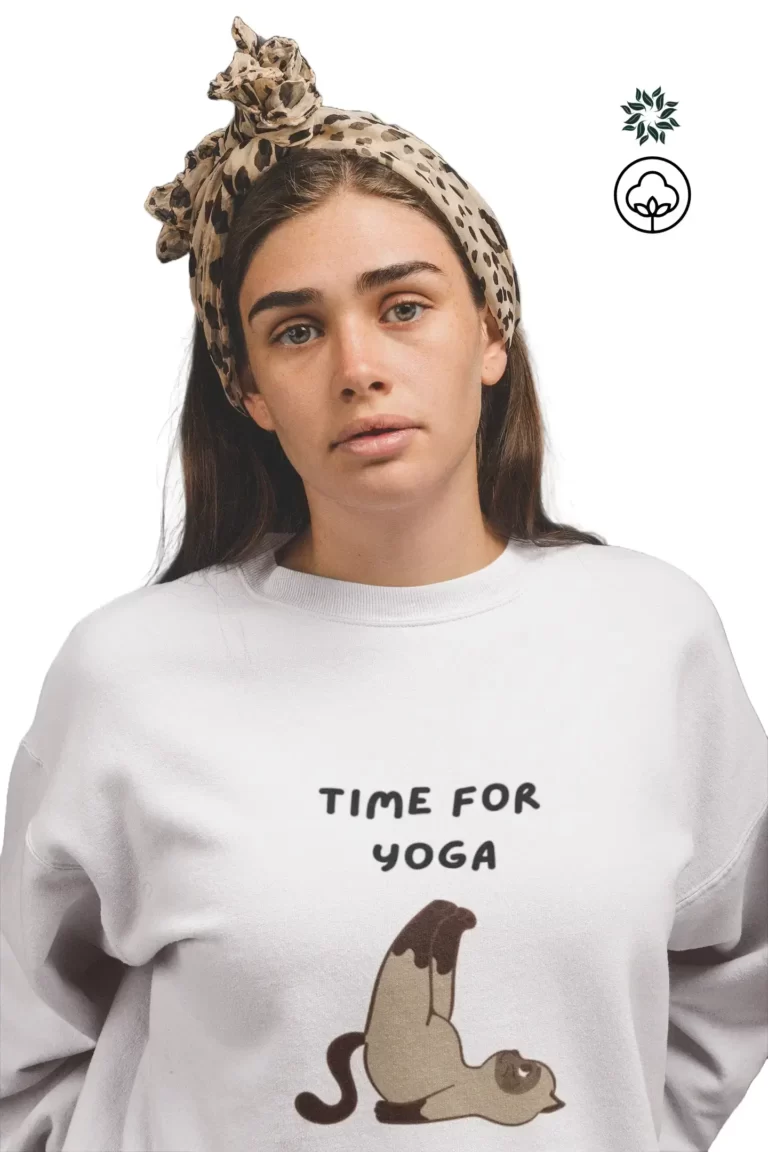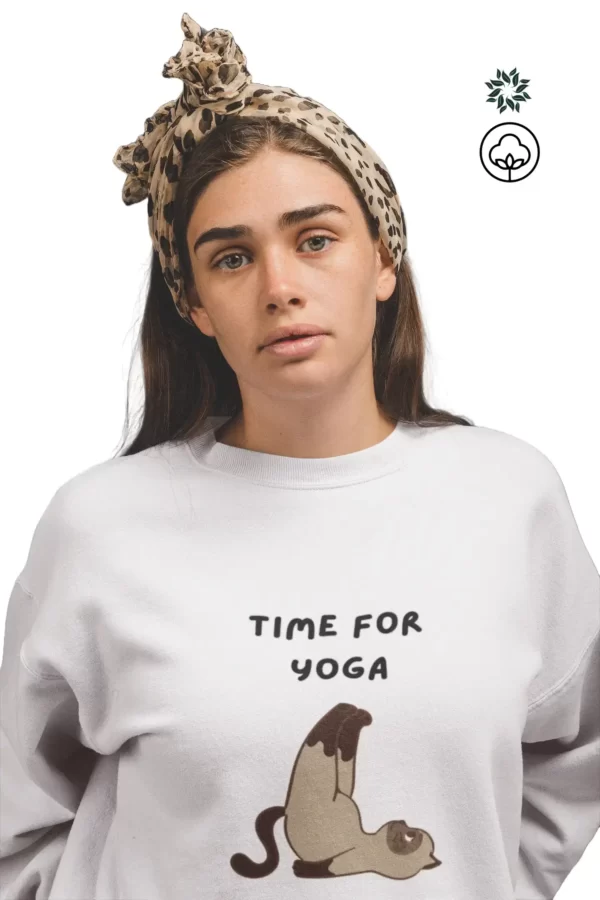 Cozy Women's Sweatshirts in 100% Organic Cotton – Super Soft, Stylish, & Sustainable
$29.99
Brand Name: Blily
Product Code: BL-WMSS-003
Product Name: Organic Cotton Women's Sweatshirts
Color: White
GSM: 250 gsm
Material Composition: 100% Organic Cotton Fleece
Key Product Features: Crew Neck, Regular Fit, and Printed
Product Care Instructions: Normal Machine Wash
Country of Manufacture: India
Elevate your style with clean lines and a timeless print in Blily Sweat Shirt. Buy Organic Cotton Sweat Shirt with Premium fabric for a soft and luxurious feel. Sweat Shirts are available on Wholesale with low MOQ..
Organic Cotton Women's Sweatshirts
Elevate your comfort and style with our Organic Comfort Women's Cotton Bliss Sweatshirt. Crafted from the purest organic cotton, this sweatshirt is more than just fashion; it's a statement of your commitment to both your well-being and the environment.
🌿 Purely Organic: Made from 100% organiccotton, this sweatshirt is not only luxuriously soft but also environmentally friendly. Feel good about what you wear and its positive impact on the planet.
🌟 Ultimate Comfort: Embrace the cozy embrace of our Cotton Bliss Sweatshirt. The organic cotton's natural breathability and softness make it your perfect companion for chilly days or relaxed evenings.
🎨 Chic Simplicity: The minimalistic design and a range of soft, pastel colors make it versatile for various occasions. Pair it with your favorite jeans for a casual look or dress it up with accessories for a chic touch.
🌧️ All-Season Wear: Lightweight and versatile, this sweatshirt adapts to every season. Layer it under a jacket during winter or wear it solo on a cool summer evening.
🌎 Eco-Friendly: Join the movement towards sustainable fashion and make a difference with every purchase. We're committed to reducing our carbon footprint by using organic materials and eco-conscious manufacturing practices.
🛒 Shop with Confidence: With our Organic Comfort Women's Cotton Bliss Sweatshirt, you're not just buying a garment; you're investing in quality, comfort, and sustainability. Get ready to experience unparalleled softness and style while making a positive impact on the world. Upgrade your wardrobe today!
Key Features:
Supreme Comfort: Luxuriate in the softness of organic cotton that pampers your skin with each wear.
Warmth in Style: Stay warm and fashionable, whether you're relaxing at home or stepping out.
Sustainability Matters: Feel good about your choice with organic cotton that's gentle on the planet.
Breathable Fabric: Our sweatshirts ensure you stay comfortable all day long.
Perfect Fit: Tailored to fit you flawlessly, ensuring you look your best.
Versatile Wardrobe: Dress it up or down, our sweatshirts are suitable for various occasions.
Easy Maintenance: Machine-washable for your convenience, making life easier.