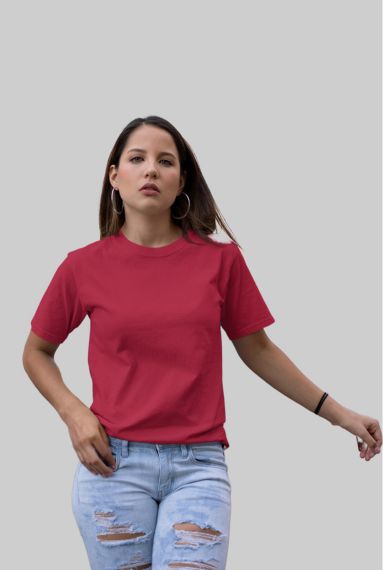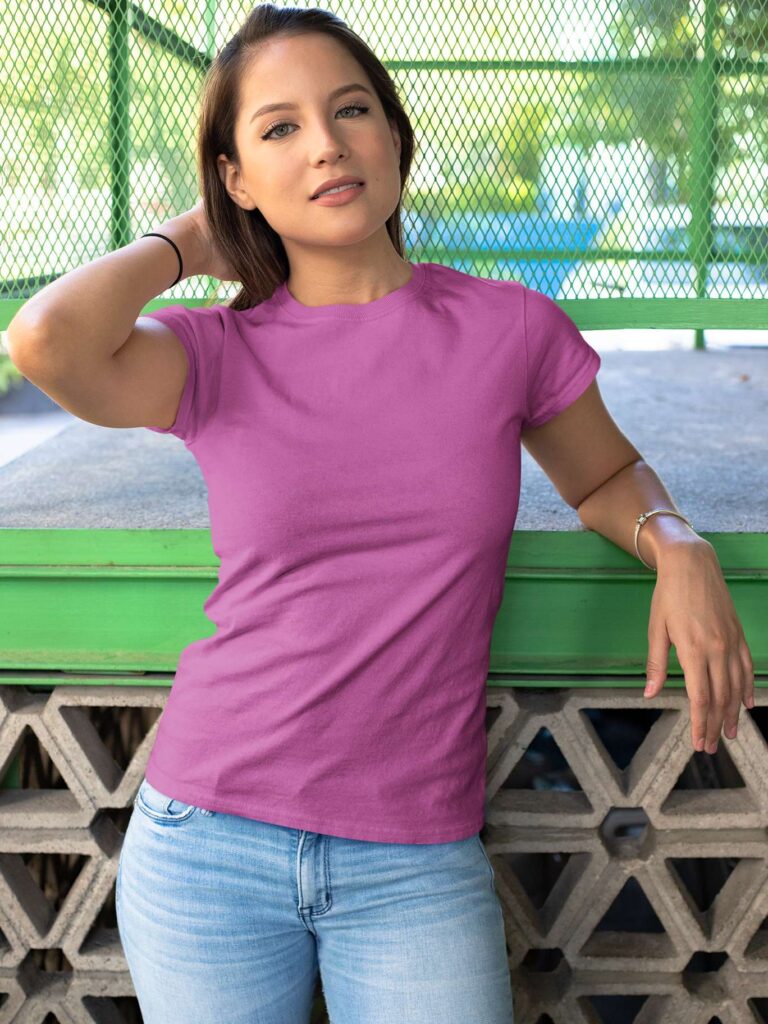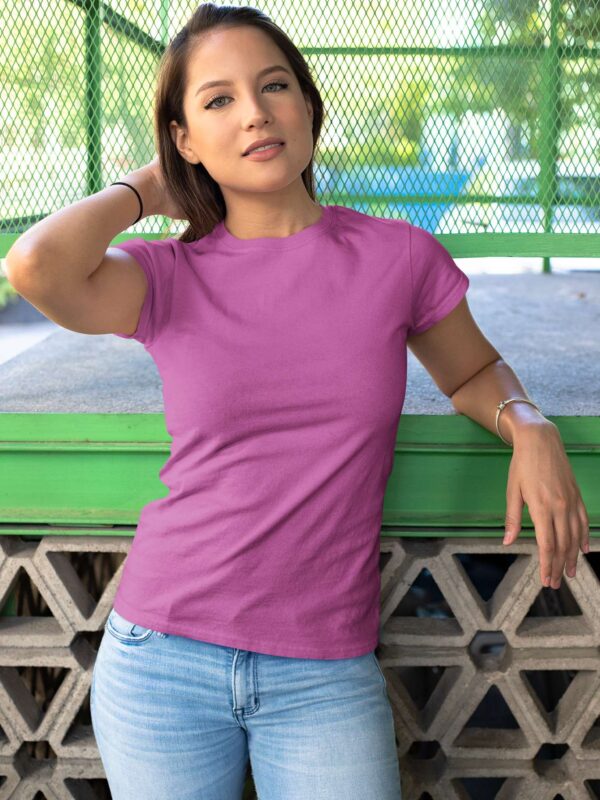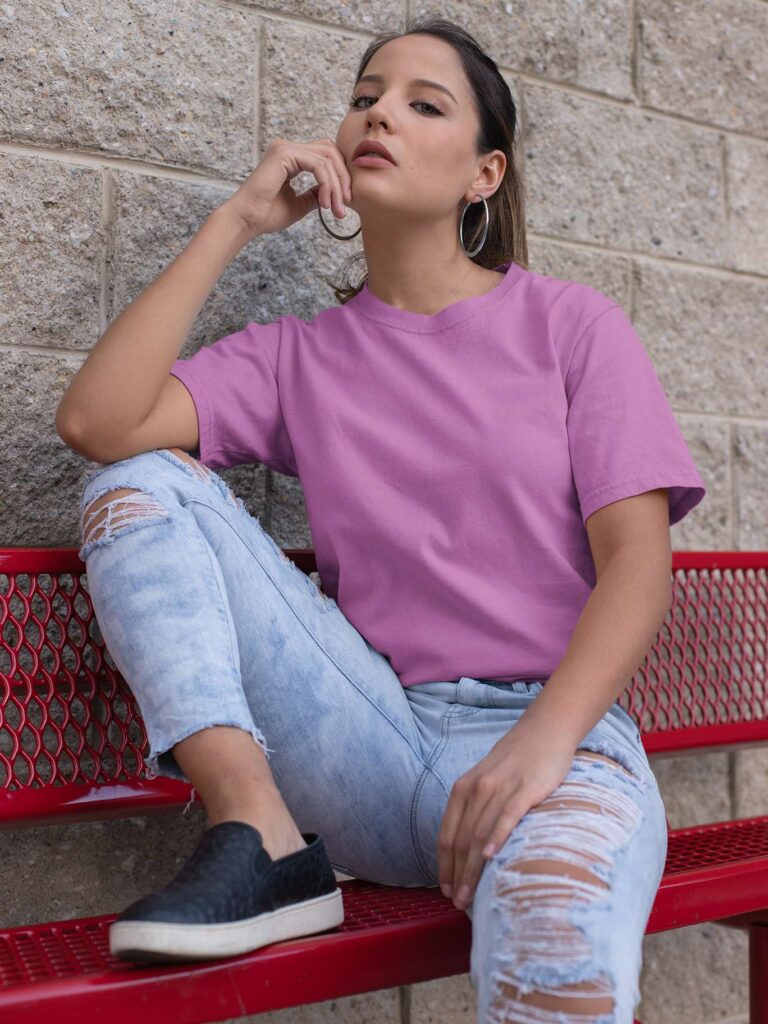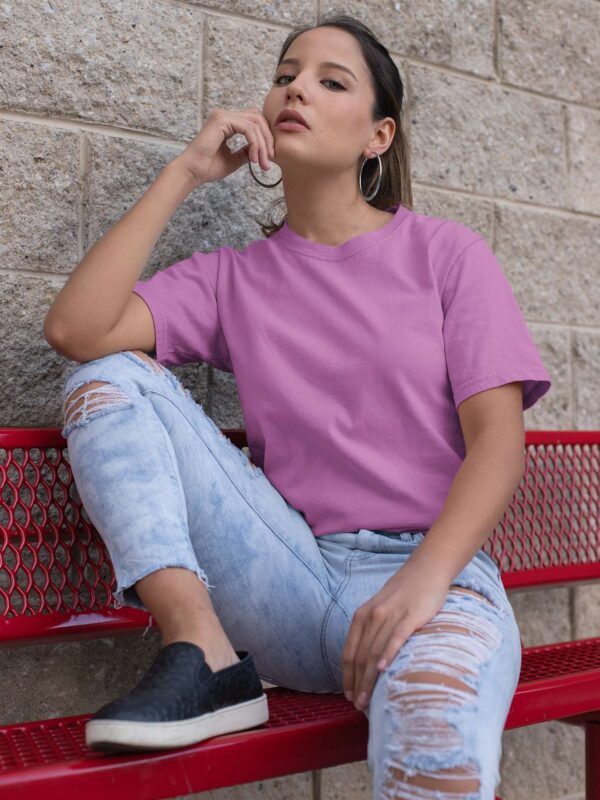 Premium Organic Cotton Women's Round Neck T-Shirt – Soft & Sustainable
$32.00
Name: Women's Round Neck T Shirt
Product Code: BL -WMT-006
Color- Haute Red & Tulip
Material Composition: 94% Organic Cotton, 6% Lycra
Product Care Instructions: Normal Wash
Contact us at [email protected] for wholesale on Low MOQ. we are manufacturer of customize 100 % organic cotton T-shirts.
Women's Round Neck T-Shirts in Organic Cotton
Introducing our Premium Organic Cotton Women's Round Neck T-Shirt, the perfect blend of style, comfort, and sustainability. Made from 100% organic cotton, these T-shirts are a wardrobe essential that you can feel good about wearing. Each pack includes five versatile and timeless T-shirts, ensuring you'll always have a go-to option for any occasion. Crafted with care, our T-shirts are designed to provide exceptional comfort throughout the day. The premium organic cotton fabric feels incredibly soft against your skin, allowing for maximum breathability and a luxurious touch. Say goodbye to discomfort and hello to long-lasting comfort with our high-quality T-shirts.
Our commitment to sustainability is reflected in every aspect of this product. By choosing organic cotton, we support eco-friendly farming practices that prioritize soil health and minimize the use of harmful chemicals. You can wear these T-shirts with pride, knowing that you are making a positive impact on the environment.
Key Features:
ULTRA-SOFT FABRIC: Experience unmatched comfort with our 100% organic cotton T-shirts.
ROUND NECK DESIGN: Classic and versatile style that suits every outfit and occasion.
BREATHABLE & MOISTURE-WICKING: Stay cool and dry all day long, even in warm weather.
DURABLE & LONG-LASTING: Made to withstand everyday wear and maintain its shape and color.
VERSATILE 5-PACK: Stock up on essentials with our convenient pack of five T-shirts.
EASY CARE: Machine washable for effortless maintenance.
ECO-FRIENDLY CLOTHING & SUSTAINABLE:
Organic cotton promotes a healthier planet and supports ethical farming. Experience the difference of wearing a T-shirt that not only looks great but also respects the environment. Whether you're running errands, meeting friends, or relaxing at home, our Premium Organic Cotton Women's Round Neck T-Shirt is the perfect choice for style-conscious individuals who care about sustainability.