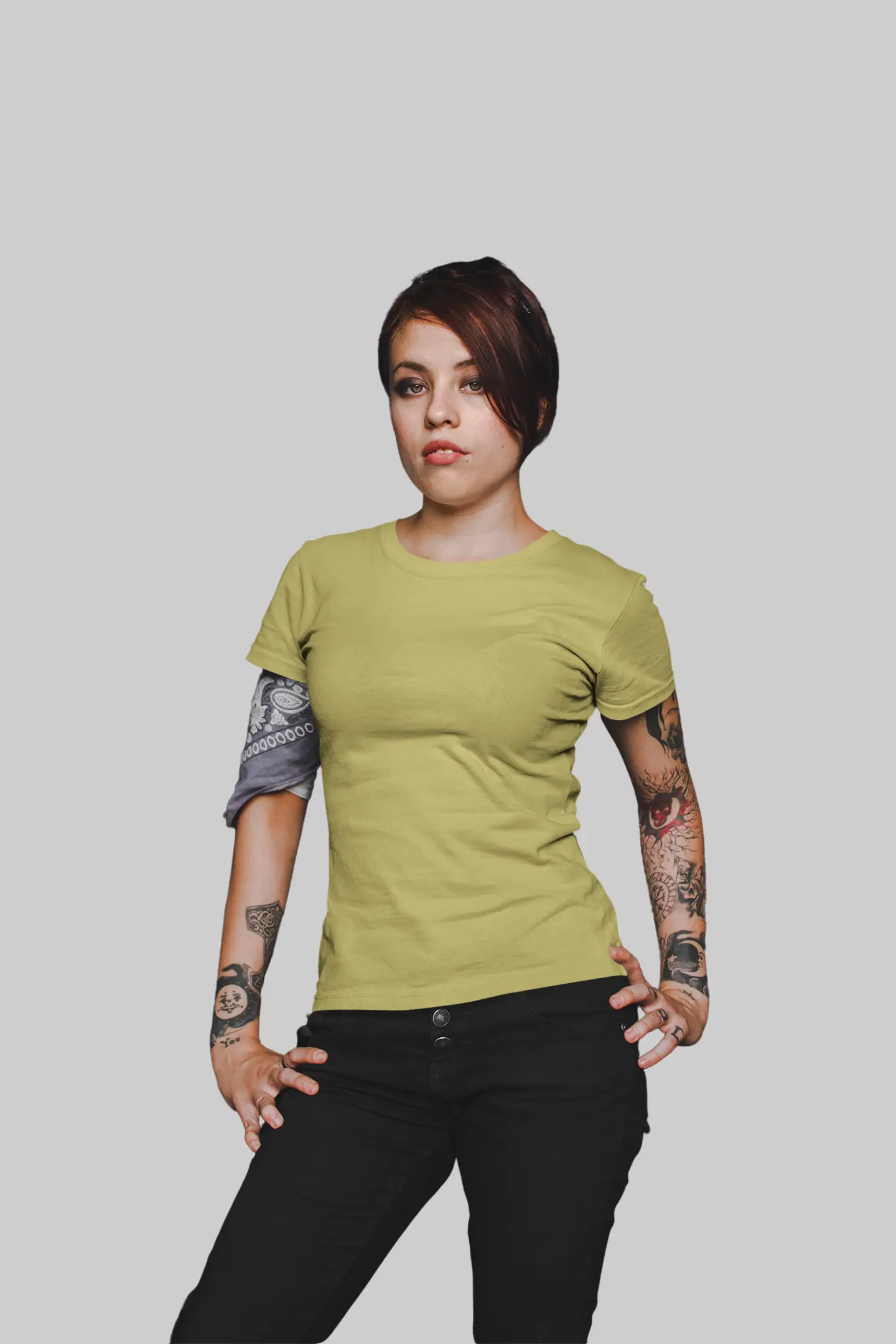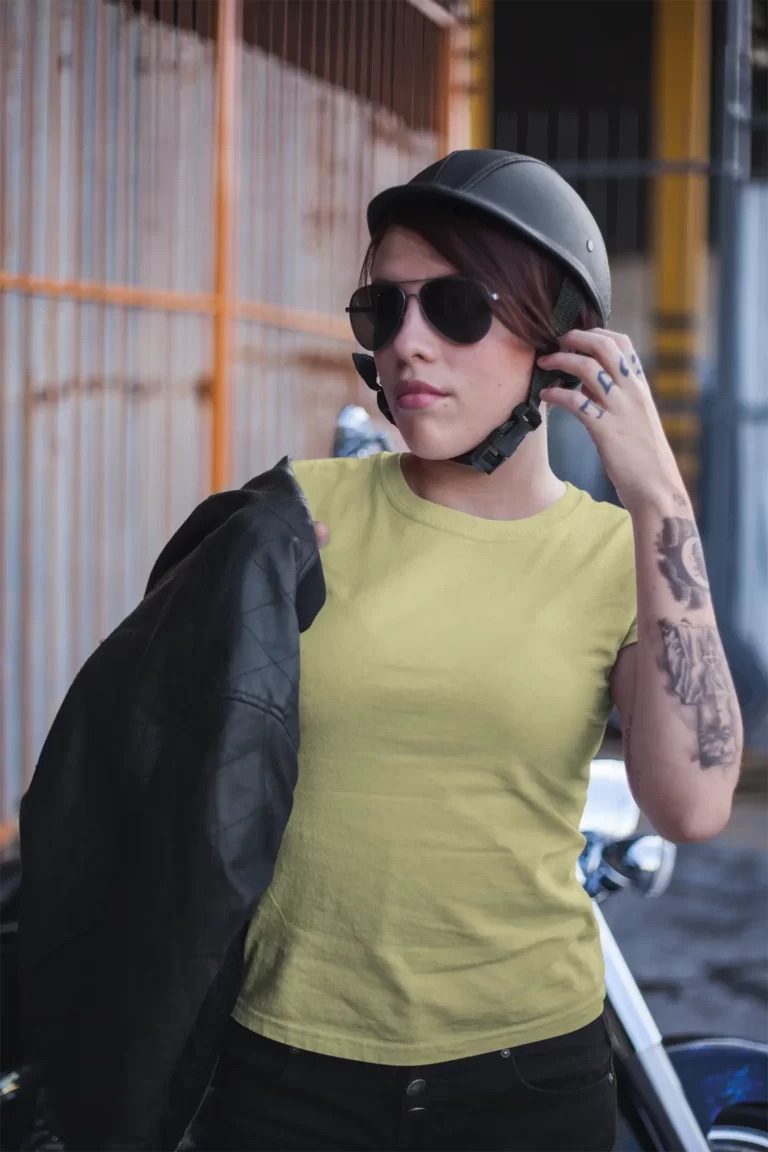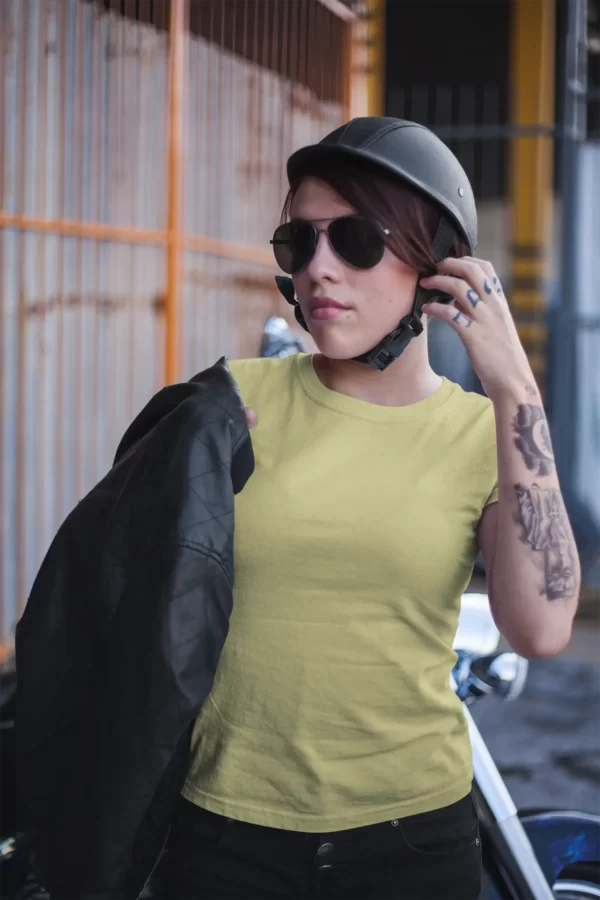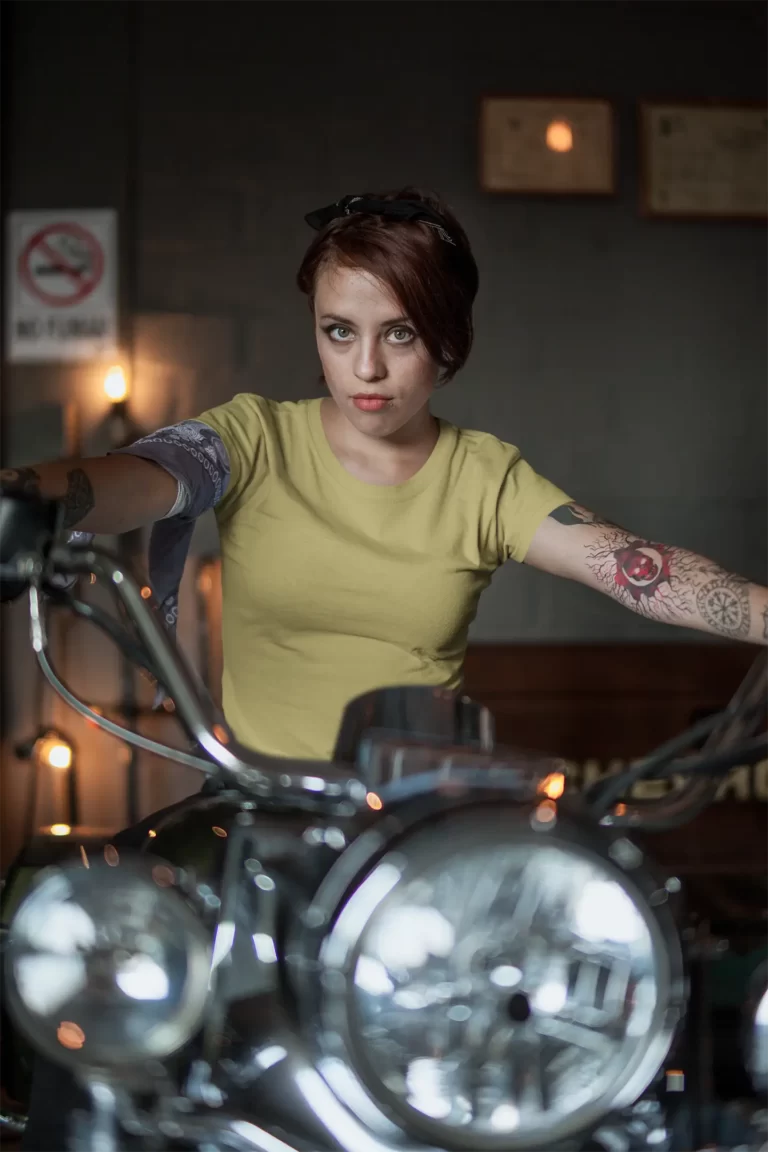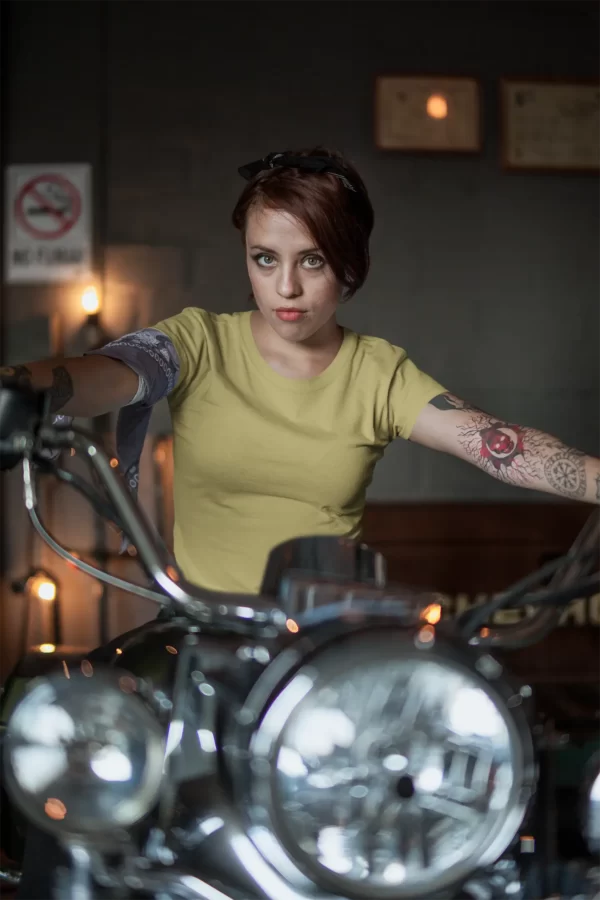 Beautiful & Sustainable Women's Organic Cotton T-Shirts for Eco-Friendly Fashion
Name: Women's Organic Cotton T Shirts
Product Code: BL-WMT-011
Color- Lime
Material Composition: 94% Organic Cotton, 6% Spandex
Key Product Features:  Half Sleeve, Round Neck,
Product Care Instructions: Normal Wash
Contact us at [email protected] for wholesale on Low MOQ. we are manufacturer of customize 100 % organic cotton T-shirts.
Women's Organic Cotton T-Shirts
Introducing our collection of women's organic cotton t-shirts, where style meets sustainability. Crafted with the finest organic cotton fibers, these t-shirts offer exceptional comfort while reducing your ecological footprint. Whether you're looking for a casual everyday staple or a versatile piece to elevate your wardrobe, our organic cotton t-shirts are the perfect choice.
Made with love for both fashion and the environment, our women's organic cotton t-shirts are thoughtfully designed to provide a delightful wearing experience. The premium organic cotton fabric feels incredibly soft against your skin, ensuring all-day comfort. It's breathable and gentle, making it ideal for sensitive skin.
Key Features :
ULTIMATE COMFORT: Enjoy the luxurious feel of organic cotton against your skin, providing unmatched comfort throughout the day.
SUSTAINABLE FASHION: Join the movement towards sustainable fashion with our eco-friendly organic cotton t-shirts.
VERSATILE STYLE: Effortlessly mix and match our t-shirts with various outfits for a wide range of stylish looks.
DURABLE QUALITY: Experience long-lasting durability with our premium organic cotton fabric that withstands everyday wear and washing.
ETHICALLY PRODUCED: Our t-shirts are ethically manufactured, ensuring fair working conditions and supporting responsible production.
EASY CARE: Simplify your life with easy-care organic cotton that requires minimal maintenance and retains its shape and color.
THOUGHTFUL GIFT: Treat your loved ones to the gift of sustainable fashion with our women's organic cotton t-shirts.
Bulk Organic Cotton T shirts
As a premier custom manufacturer and supplier, we take pride in offering high-quality Bulk Organic Cotton T-Shirts. Our eco-friendly apparel is crafted from the finest organic cotton, ensuring comfort, durability, and sustainability. Whether you need plain tees for printing or want custom designs, our organic cotton t-shirts are the perfect choice. Experience superior quality and environmental responsibility with our bulk organic cotton t-shirt solutions. With our women's organic cotton t-shirts, you can embrace style while making a positive impact on the environment. Join the growing community of conscious fashion enthusiasts who value comfort, quality, and sustainability.