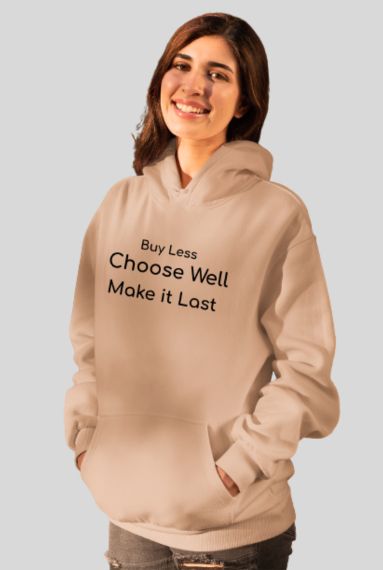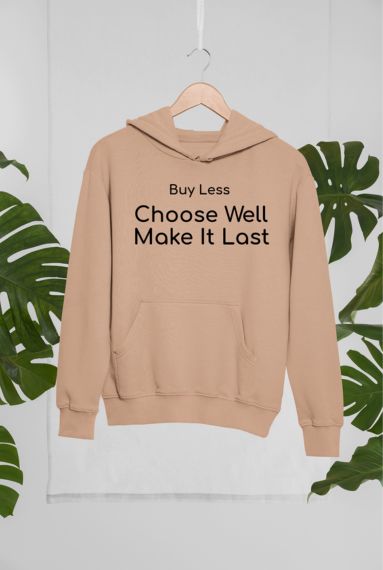 "Blily Women's Hoodie – Beautiful & Sustainable 100% Organic Cotton Comfort"
$33.59
Name: Organic cotton Hoodies for women
Product Code: BL -WHD-002
Color- Macchiato
Material Composition: 100% Organic Cotton
Key Product Features:  Hood, Kangaroo Pocket,
Product Care Instructions: Normal Wash
Contact us at [email protected] for wholesale on Low MOQ. we are manufacturer of customize 100 % organic cotton Hoodies, Sweat Shirt, and T-shirts.
Comfortable Women's Hoodie
Introducing the Blily Women's Hoodie, a perfect blend of style, comfort, and sustainability. Crafted with utmost care from 100% organic cotton, this hoodie offers an unparalleled level of softness and breathability. Whether you're lounging at home, running errands, or enjoying outdoor activities, this hoodie is designed to keep you cozy and fashionable.
Organic Cotton Hoodie
Made from premium-quality organic cotton, our hoodie is free from harmful chemicals and pesticides, making it gentle on your skin and the environment. The fabric's natural moisture-wicking properties ensure you stay dry and comfortable throughout the day. The hoodie's relaxed fit and adjustable drawstring hood provide a perfect balance of comfort and versatility, allowing you to effortlessly transition from casual to sporty looks.
The Blily Women's Hoodie features a front kangaroo pocket, ideal for storing your essentials or warming your hands on chilly days. Its durable construction and reinforced stitching guarantee long-lasting wear, making it a reliable companion for your everyday adventures. Whether you're pairing it with your favorite jeans or layering it over leggings, this hoodie effortlessly elevates your style.
Key Features:
ULTRA-SOFT ORGANIC COTTON: Made from 100% organic cotton for exceptional comfort and breathability.
SUSTAINABLE FASHION: Crafted with eco-friendly materials, this hoodie promotes a greener future.
MOISTURE-WICKING PROPERTIES: Stay dry and comfortable with the fabric's natural moisture absorption.
ADJUSTABLE HOOD: Features a drawstring hood for a customized fit and added warmth.
VERSATILE STYLE: Perfect for casual outings, workouts, or cozy evenings at home.
KANGAROO POCKET: Convenient front pocket for storing essentials or keeping your hands warm.
DURABLE CONSTRUCTION: Reinforced stitching ensures long-lasting quality and durability.