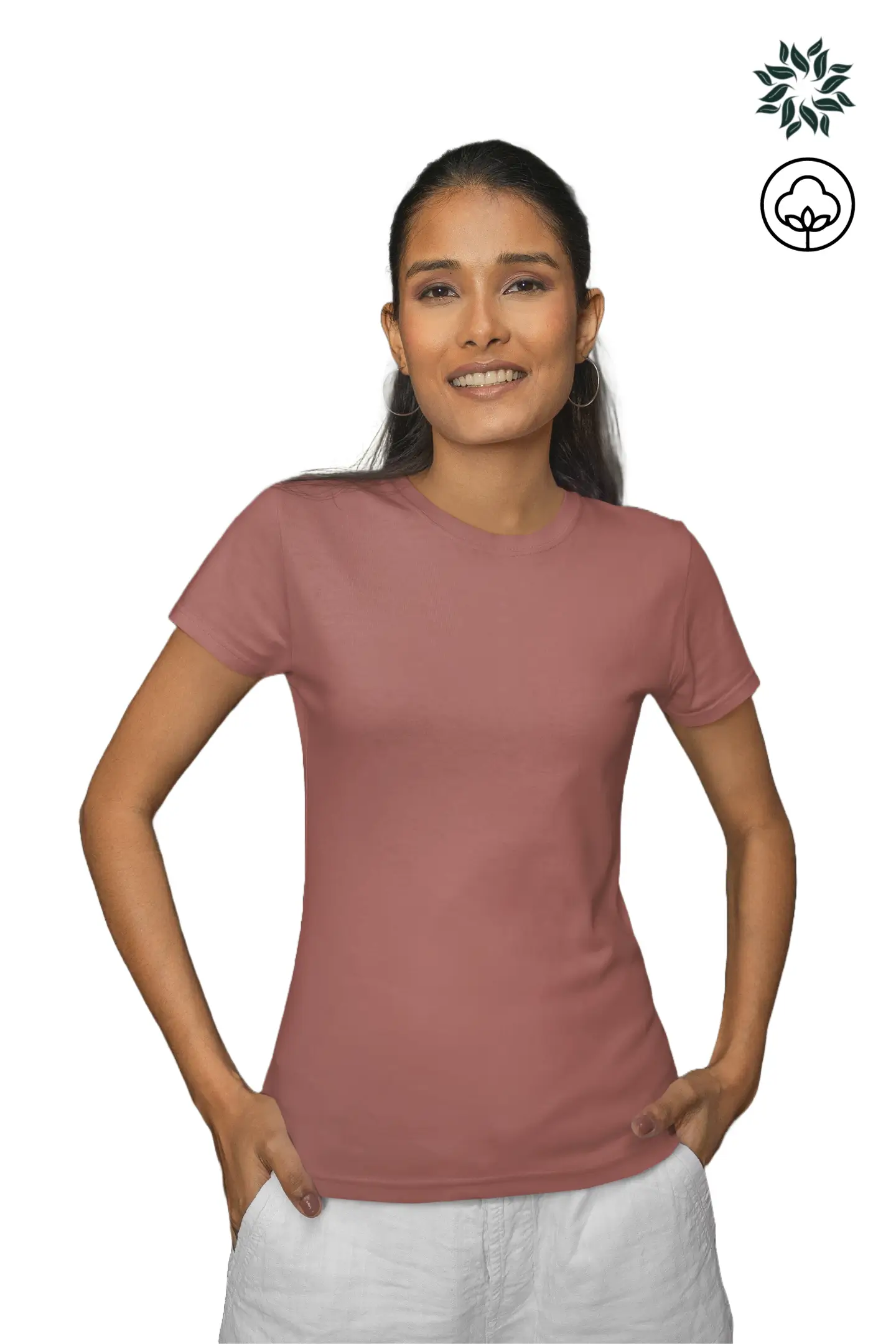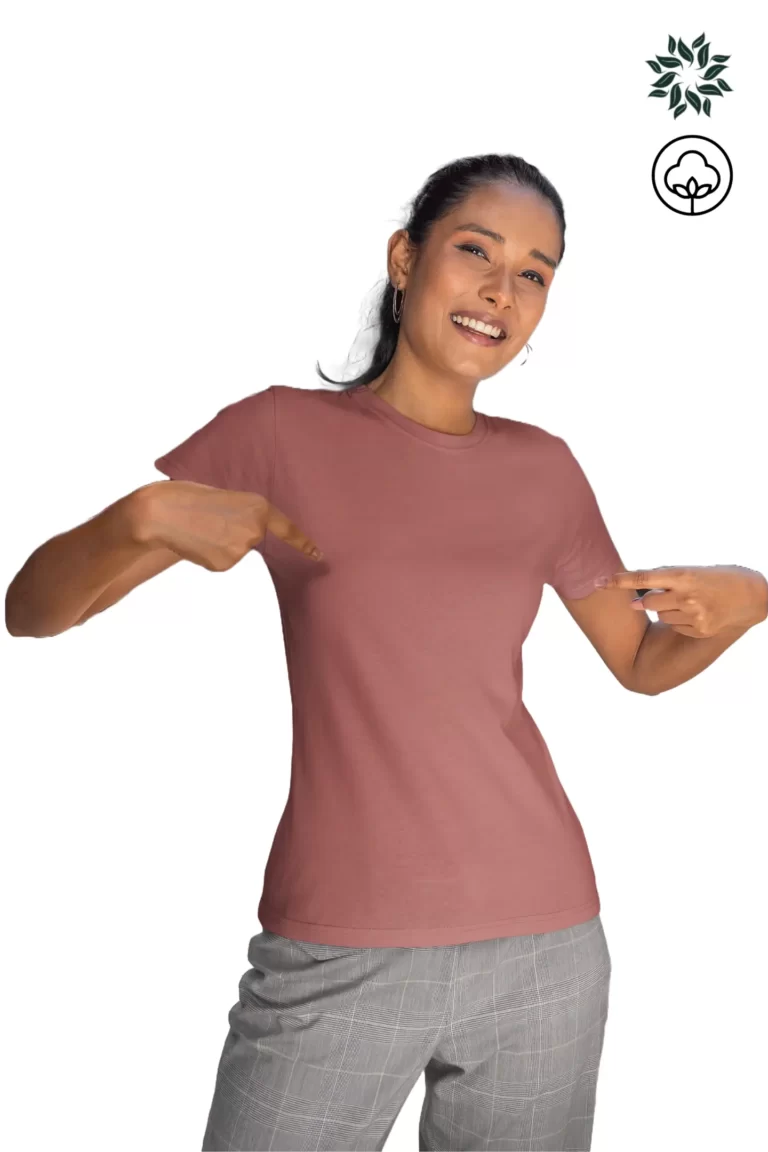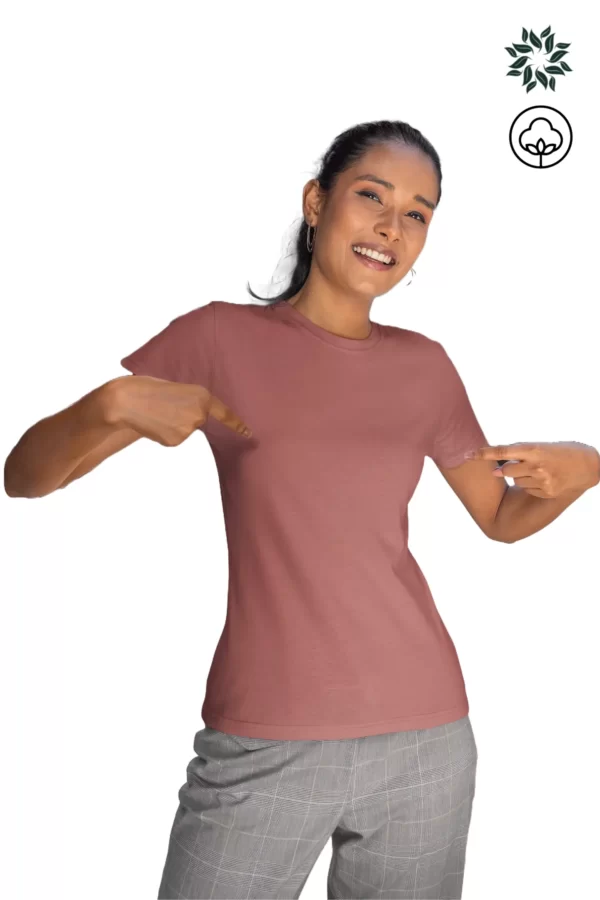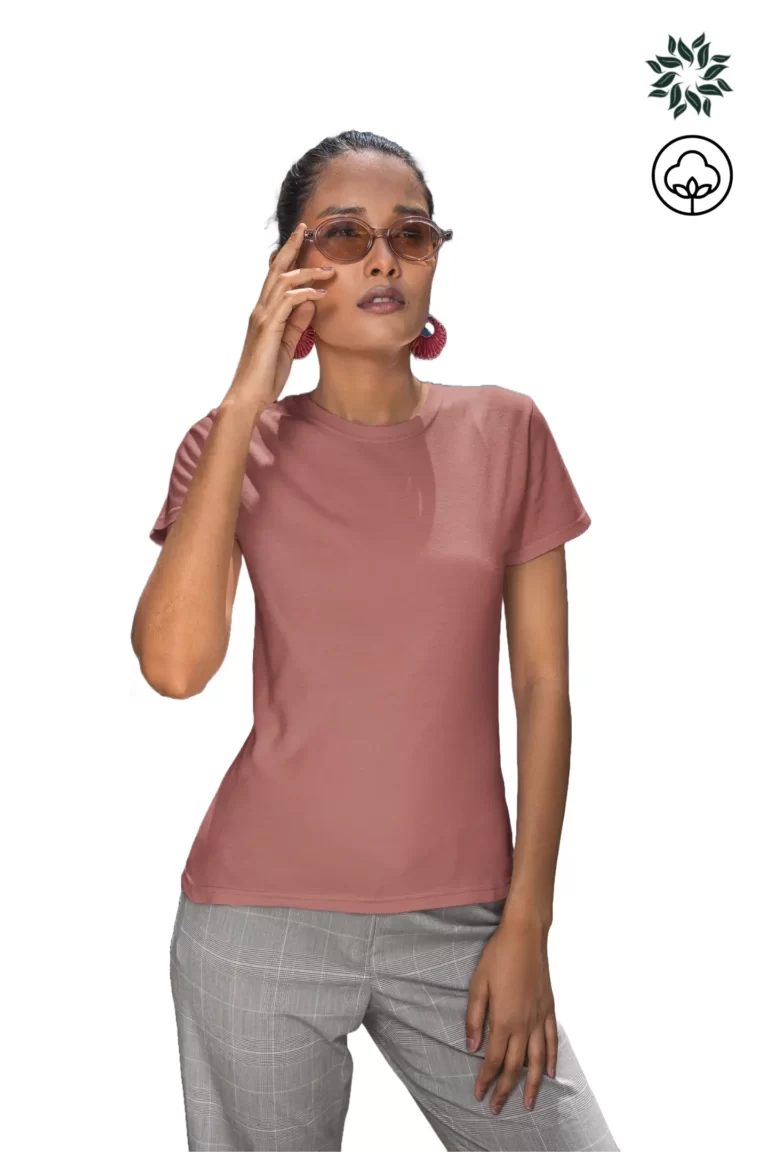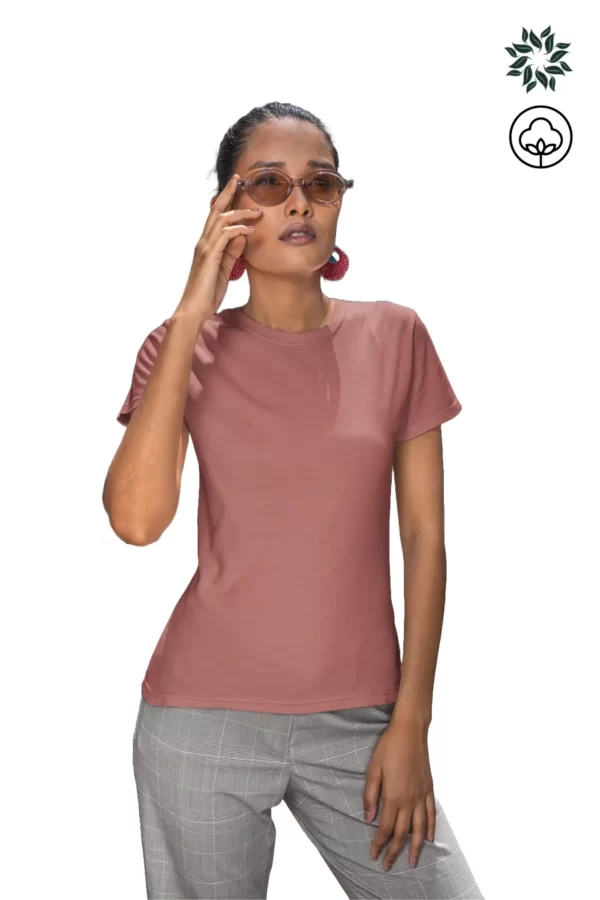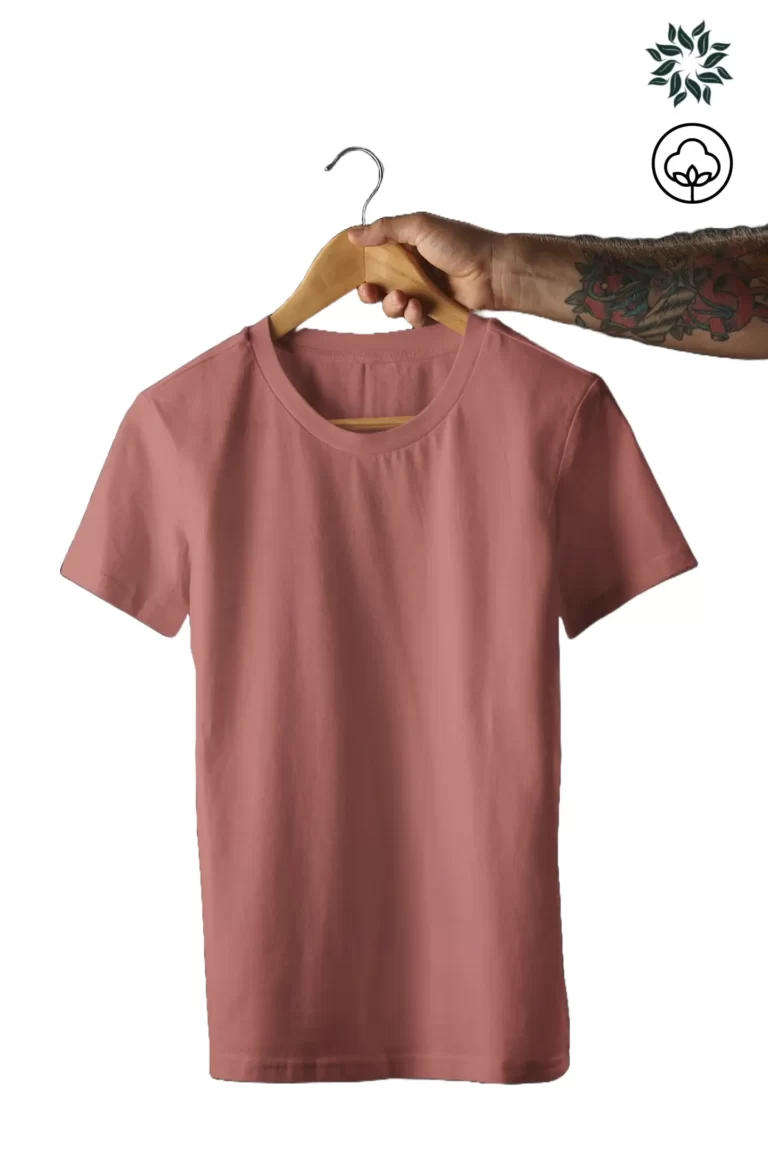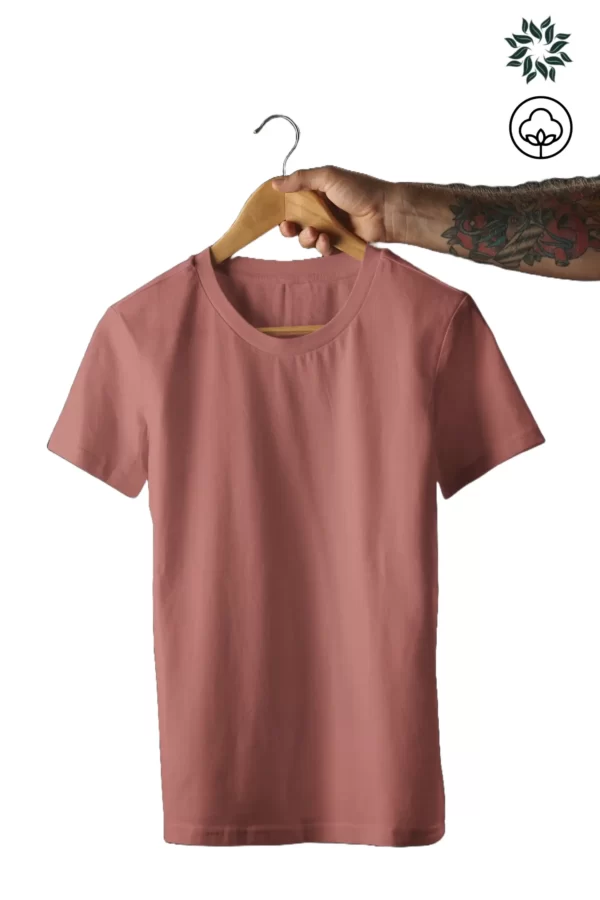 Women's Beautiful Organic Cotton Basic Tees | EC0-Friendly Comfort
$19.79
Brand Name: Blily
Product Code: BL-WMT-019
Product Name: Women's Organic Cotton T shirt
Color: Wood Brown
GSM: 180 gsm
Material Composition: 94% Organic Cotton, 6% Lycra
Key Product Features: Half Sleeve, Round Neck, Regular Fit,
Product Care Instructions: Normal Machine Wash
Country of Manufacture: India
Elevate your style with Blily T Shirt. Buy Organic Cotton T Shirt with Premium fabric for a soft and luxurious feel. T-Shirts are available on Wholesale with low MOQ..
Organic Cotton Basic Tees for Women – Stay Comfortable in Style
Introducing our Organic Cotton Basic Tees for Women, a perfect blend of style and sustainability. These tees are designed to provide the utmost comfort and versatility to modern women.
Elevate your wardrobe with our Premium Organic Cotton T-Shirt. Crafted with care from the finest organic cotton, this versatile tee offers unbeatable comfort, style, and sustainability.
🌿 Pure Organic Cotton: Our T shirt organic cotton, free from harmful chemicals and pesticides. Experience unparalleled softness against your skin while supporting eco-friendly fashion.
👕 Classic Style, Perfect Fit: With a timeless design, this tee suits every occasion. Its tailored fit and double-stitched seams ensure long-lasting durability, making it your go-to choice for years to come.
🌎 Sustainable Fashion: Join the movement towards a greener future. By choosing organic cotton, you're reducing environmental impact and promoting ethical farming practices.
🧥 Breathable and Lightweight: Stay comfortable all day long. The breathable fabric keeps you cool, making it ideal for summer, workouts, or layering during colder seasons.
🎨 Versatile Color Options: Available in a range of classic and trendy colors, our T-shirt lets you express your style effortlessly.
🌱 Easy Care: Machine washable and resistant to fading, this T-shirt maintains its vibrant color and shape wash after wash.
🤝 Unisex Design: Suitable for both men and women, it's the perfect addition to any wardrobe.
Here's what makes them special
Product Specifications of our Organic Cotton T Shirts:
Organic Material: Our tees are crafted from a high-quality blend of organic cotton Fabric, ensuring durability, breathability, and a comfortable fit.
Design: Featuring a classic crew neck and short sleeves, these tees offer a timeless look with a regular fit for all-day comfort.
Sizes: Available in sizes ranging from small to XL, these tees cater to different body types.
Comfort: The lightweight and breathable fabric ensures ease of movement, making these tees ideal for everyday wear and various activities.
Durability: Crafted with reinforced stitching, our tees maintain their shape and color, even after multiple washes.
Care Instructions: To keep your tees in top condition, machine wash them with like colors in cold water, and air dry or tumble dry on low heat. Avoid bleach or harsh chemicals.
Check out Some Other Popular Products
Women's Organic Cotton Hoodies – Perfect for staying cozy in cooler weather.
Women's Cotton Sweatshirts – A comfy and stylish addition to your wardrobe.
Men's Organic Cotton T Shirts – The same comfort, now for men.
Organic Cotton T Shirts Wholesale USA
Discover the finest organic cotton T shirts wholesale USA. Our eco-friendly tees offer unparalleled comfort and sustainability. Perfect for retailers seeking quality, ethical apparel. Embrace organic fashion with bulk orders, supporting eco-conscious choices. Elevate your inventory with premium organic cotton T shirts today.