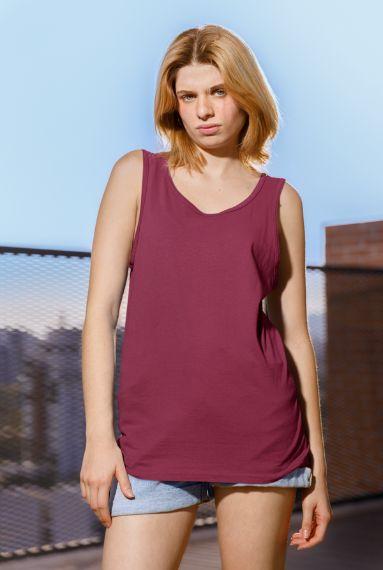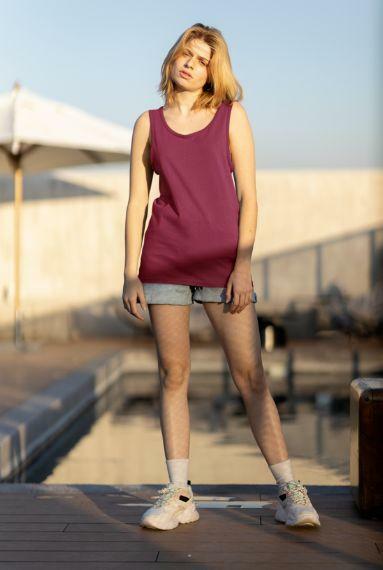 Shop Stylish Tank Tops for Women 100% Organic Cotton | Blily
$30.00
Name:  Tank Tops for Women
Product Code: BL -WTT-003
Color- Old Wine
Material Composition: 100% Organic Cotton
Key Product Features:  Printed Logo ( Custom)
Product Care Instructions: Normal Wash
Contact us at [email protected] for wholesale on Low MOQ. we are manufacturer of customize 100 % organic cotton Tank Tops.
FREE SHIPPING
Tank Tops For Women
Introducing our stylish tank tops for women by Blily!  These versatile tops are a must-have addition to your wardrobe. Made with high-quality materials, our tank tops offer both comfort and style. Whether you're looking for a casual outfit or something to dress up, our tank tops are perfect for any occasion. The lightweight fabric ensures breathability, keeping you cool and comfortable throughout the day. Available in a variety of colors and sizes, our tank tops are designed to flatter every body type. The slim fit silhouette accentuates your curves, while the soft fabric drapes beautifully. You can easily pair them with jeans, shorts, or skirts for a chic and effortless look.
Blily takes pride in delivering trendy and fashionable clothing for women, and our tank tops are no exception. The attention to detail and impeccable craftsmanship make them a standout choice in your wardrobe.
Organic Cotton Tank Top
A sleeveless top called a tank top is designed to fit the figure of women. It usually has thin straps that cross the shoulders and a round or V-neck. Women's vests are usually made of lightweight, breathable materials such as Organic cotton, Linen, or a blend of the two.
Women Tank tops are popular in hot and humid weather because they allow more airflow than a simple t-shirt or shirt.

Add some tank  from Blily to your wardrobe for an effortless look. For a cool weekend street shopping look, pair the Pitapat tank with matching slim-fit leggings or trousers for a casual look. Complete the look with a dangling sling bag, a pair of suede ballerinas. Browse through our selection of men's tank to find the right look for you. Wear black trousers with light cargo pants for a casual look with the kids.
Shop our collection of tank tops for women today and elevate your style game with Blily English. Choose quality, comfort, and fashion all in one package. Order now and experience the perfect blend of style and versatility!