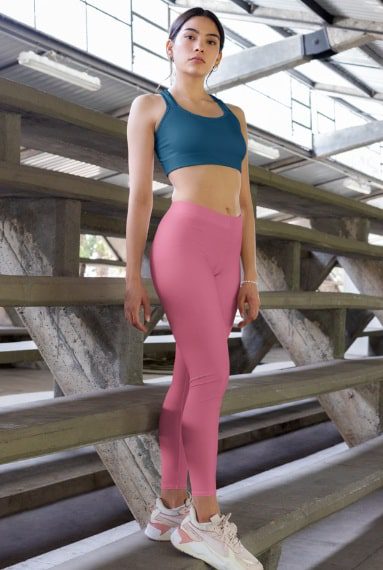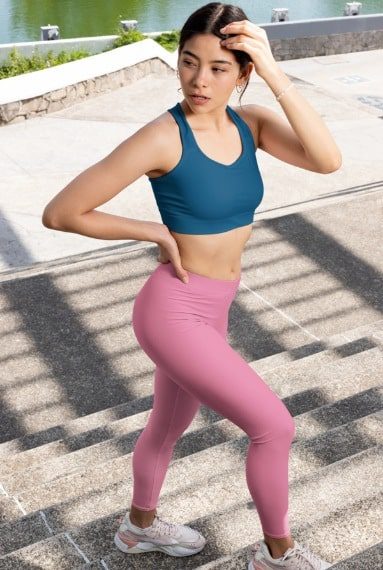 Buy Soft & Slim fit Organic Cotton Leggings for Women | Blily
$30.00
Name:  Slim fit Organic Cotton Leggings for Women
Product Code: BL- WL-002
Color:  Deep Blush
Material Composition: 94% Organic Cotton, 6% Lycra
Style Detail:  Organic Cotton Body Fit ankle length legging
Key Product Features:  Slim fit ankle length
Product Care Instructions: Normal Wash
Body Fit Legging is available with a bulk order.
Low MOQ in wholesale. Custom dye / screen print / digital print available on low MOQ
Custom logo available.
FREE SHIPPING
Organic Cotton Leggings for Women
Organic cotton leggings for Women are a popular type of clothing designed to fit and comfortably around the legs and hips. They are usually made of a stretch material such as spandex that allows them to follow the shape of the body while providing support and flexibility.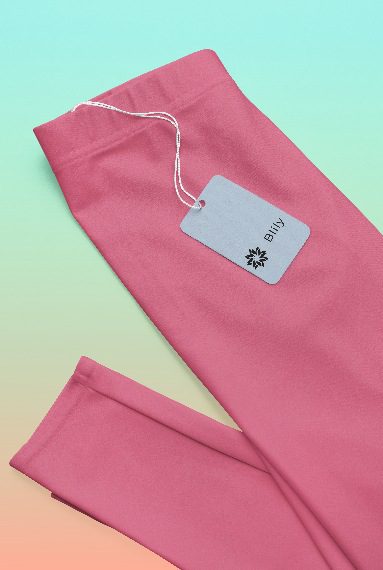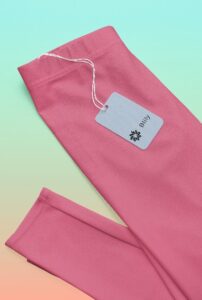 Comfortable Leggings
Picture yourself slipping into a pair of leggings that not only fit like a dream but also exude the latest fashion trends. Our custom women's leggings offer the perfect blend of comfort and style, making them an essential addition to your wardrobe.
Stylish Leggings
Are you tired of wearing generic leggings that don't reflect your personal style? Our leggings are designed to let you express your individuality with trendy and personalized designs. Be the envy of your friends with leggings that are as unique as you are.
Stretchy Leggings
Crafted from premium, stretchy fabric, our leggings provide a comfortable and flexible fit that moves with you throughout the day. Whether you're working out, running errands, or relaxing at home, our leggings are your go-to companion for any occasion.
The Skinny Tights come in many styles, including high, short and full length, and are available in a variety of colors and patterns. They can be worn as clothing or exercise equipment for activities such as yoga, running or weight lifting.
Overall, women's leggings are a versatile and comfortable clothing option that can be worn daily or casually, and form the basis of many women's wardrobes.
Blily Provides you the 100% Organic Cotton Stuff . we are custom women's leggings
custom women's Leggings Manufacturer & Supplier