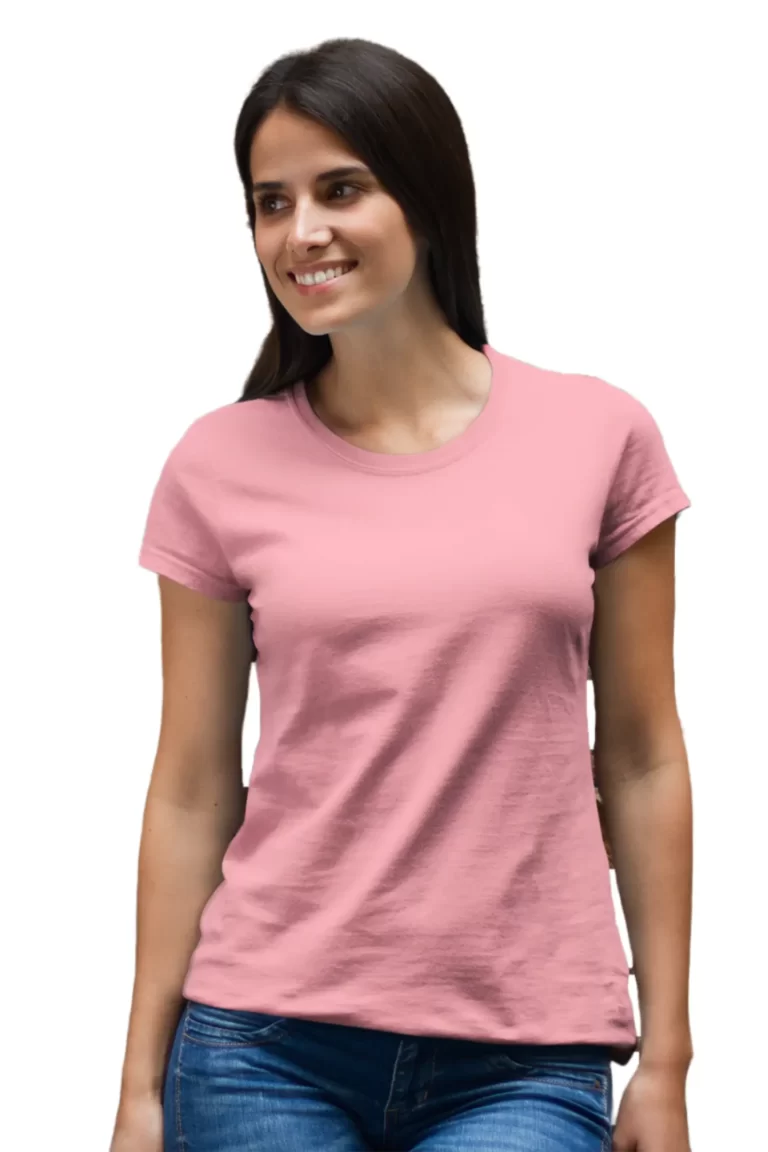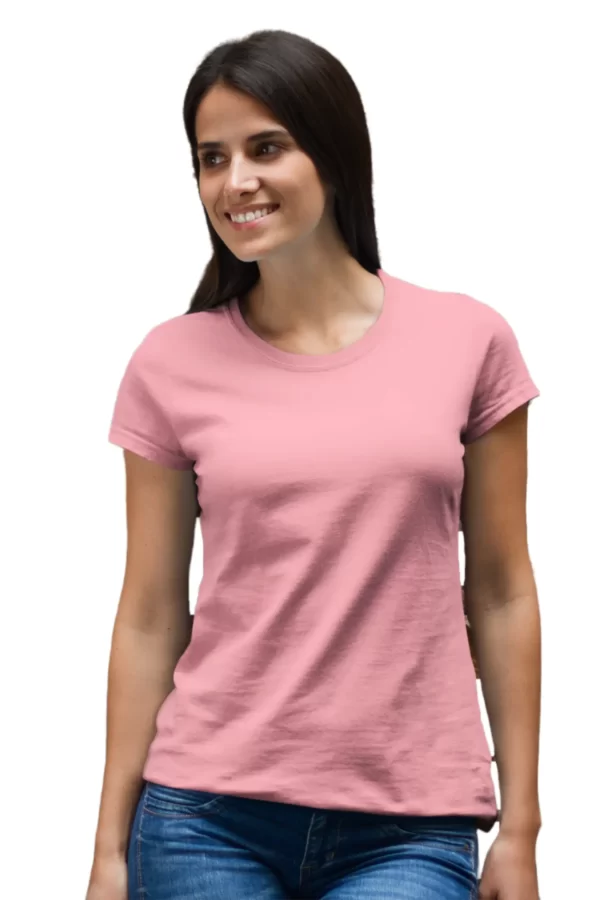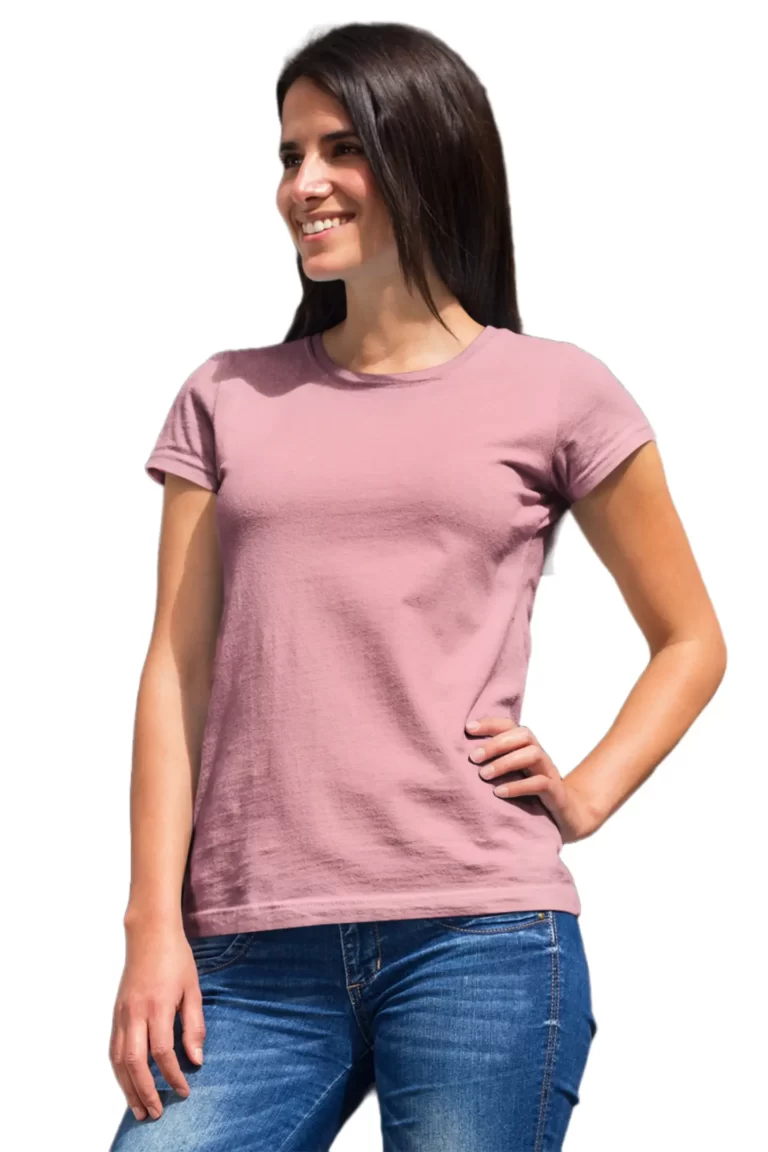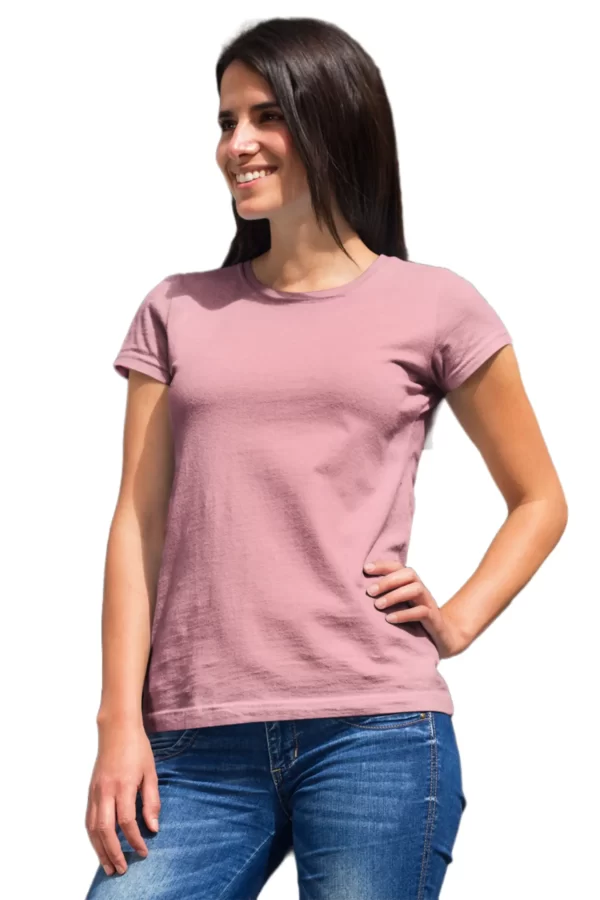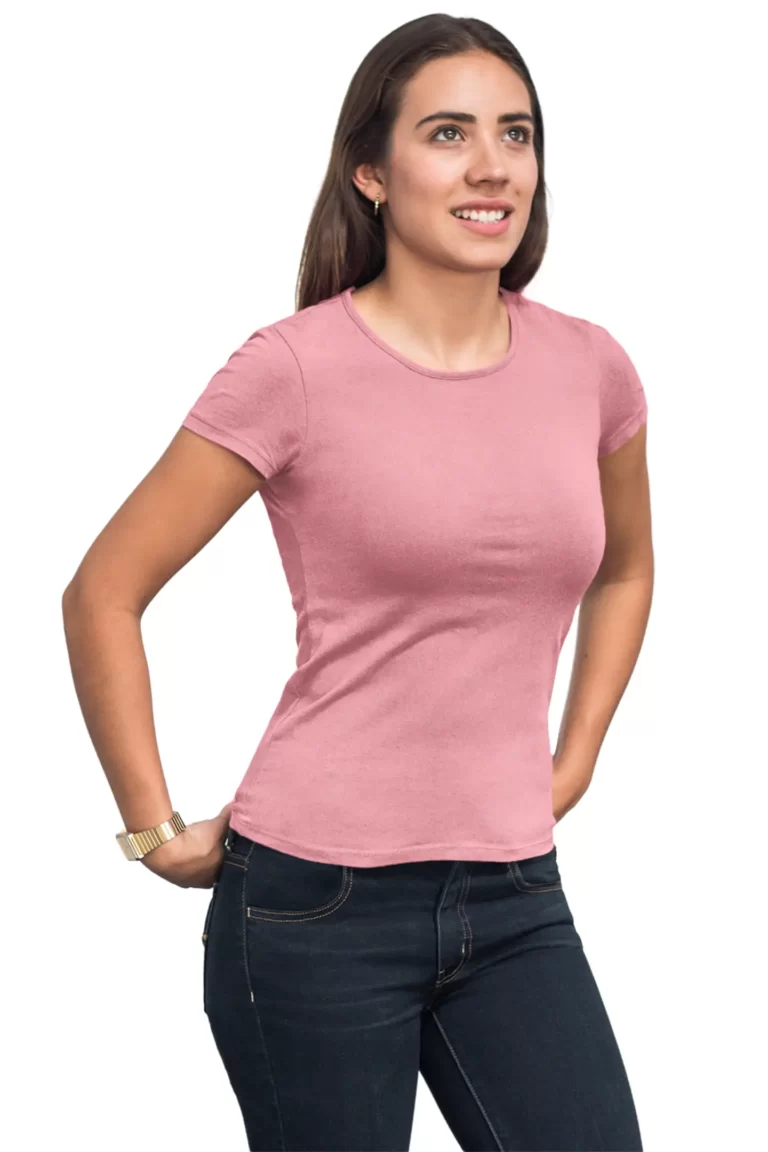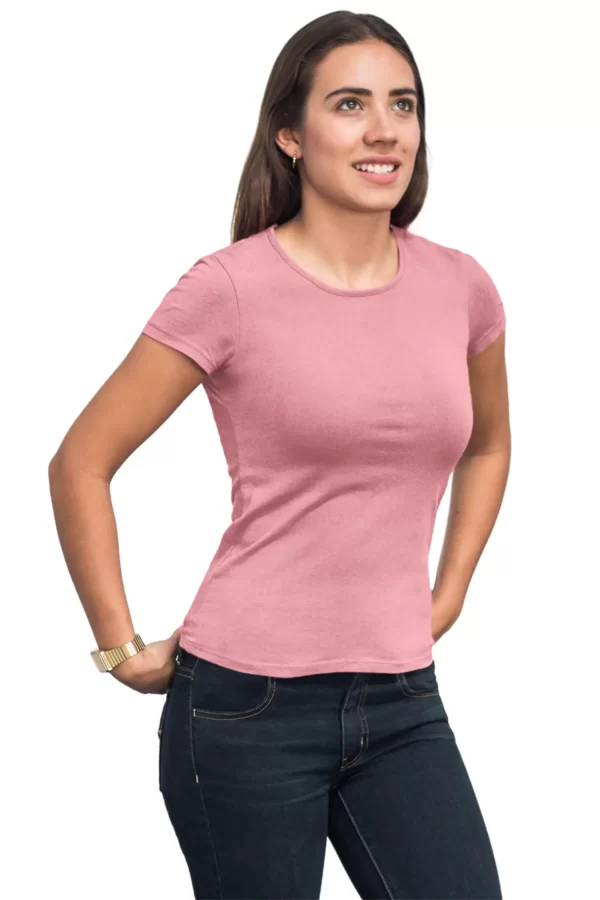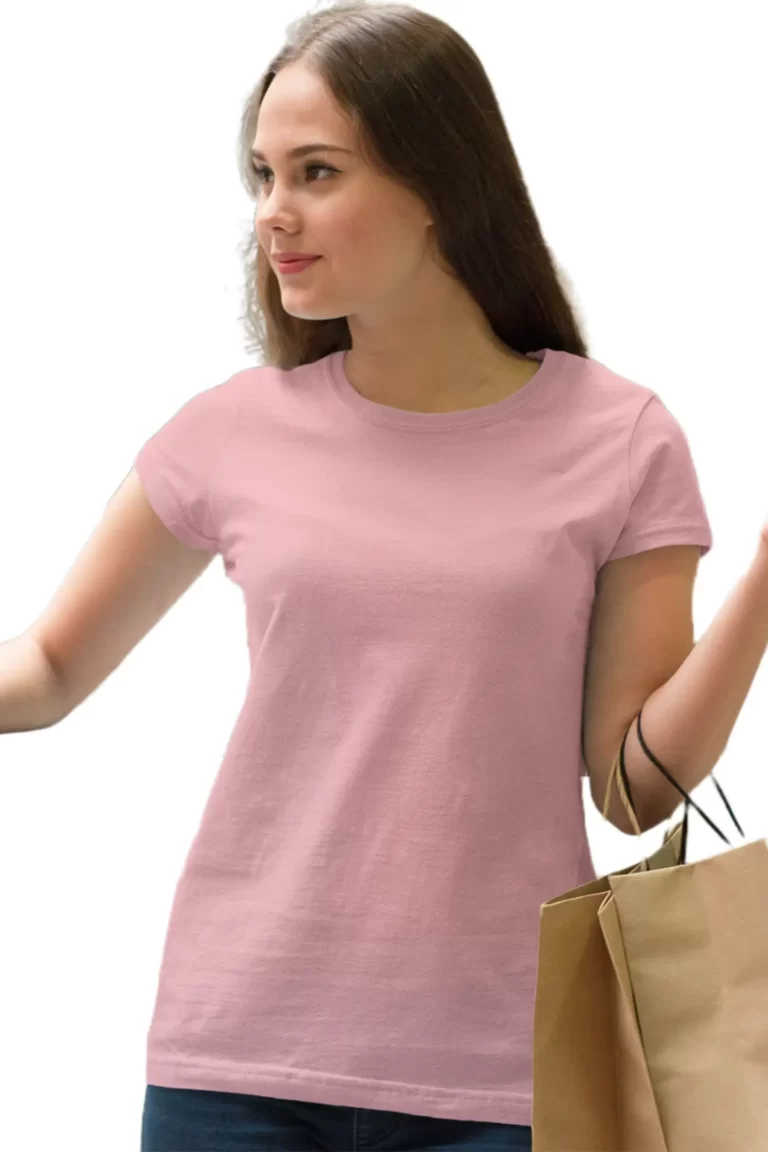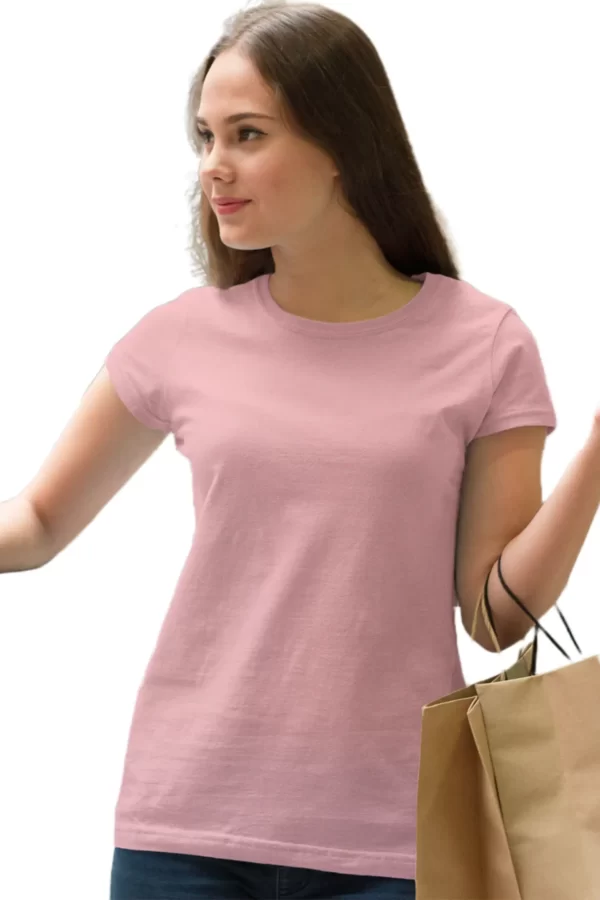 Beautiful Rose Peach Women T Shirt 100% Organic Cotton
$32.00
Name: Organic cotton Women T Shirt
Product Code: BL -WMT-005
Color- Rose Peach
Material Composition: 100% Organic Cotton
Key Product Features:  Half Sleeve, Round Neck,
Product Care Instructions: Normal Wash
Elevate your wardrobe with our stylish Women's T-Shirt. Crafted from premium quality Organic Cotton fabric, this fashion tee is designed for both comfort and style. With a range of trendy designs and colors, you can effortlessly express your unique fashion sense. The comfortable fit ensures all-day ease, making it a perfect choice for casual outings or lounging at home.
Contact us at [email protected] for wholesale on Low MOQ. we are manufacturer of customize 100 % organic cotton T-shirts.
Elevate Your Style with Trendy Women T Shirts in Organic Cotton
In the dynamic world of fashion, a staple that has stood the test of time is the Women T Shirt. Not just an ordinary piece of clothing, these tees have evolved into a powerful style statement, effortlessly combining fashion and comfort. Whether you're headed for a casual outing or a relaxing day at home, the right Women's T-Shirt can make all the difference.
Embrace Fashionable Comfort
When it comes to wardrobe essentials, comfort and style take the lead. Our Women's T-Shirts offer the perfect blend of both. Crafted from premium quality Organic Cotton fabric, these tees are a testament to meticulous craftsmanship. The result? A fashion tee that feels as good as it looks.
Your Style, Your Way
Expressing your individuality through fashion is a hallmark of modern-day elegance. With a wide array of designs and colors to choose from, our Women's T-Shirts allow you to showcase your unique personality effortlessly. Whether you prefer classic monochromes or vibrant patterns, there's a tee for every mood.
Unparalleled Comfort
Imagine a t-shirt that feels like a gentle hug all day long. That's precisely what our Women's T-Shirt offers. The comfortable fit is designed to move with you, providing unrestricted freedom while maintaining its trendy silhouette. From running errands to relaxing with friends, this comfy shirt has got you covered.
Versatility Redefined Fashion Tee
Gone are the days when t-shirts were limited to casual wear. Our Women's T-Shirt breaks the mold, seamlessly transitioning from day to night. Pair it with your go-to denim for a laid-back daytime look, or dress it up with a skirt for a touch of casual elegance. The possibilities are endless.
Crafted to Last casual Top
Investing in quality clothing pays off in the long run. Our Women's T-Shirt is a testament to durability and longevity. Designed to withstand the rigors of everyday wear and countless cycles in the washing machine, this fashion tee maintains its color, shape, and charm, ensuring it remains a wardrobe favorite.
Conclusion
Elevate your style with our range of Women's T-Shirts that redefine fashion with comfort. Embrace the joy of expressing yourself through clothing that speaks volumes. With premium quality, versatile styling, and unbeatable comfort, these tees are more than just a garment; they're an embodiment of modern fashion.