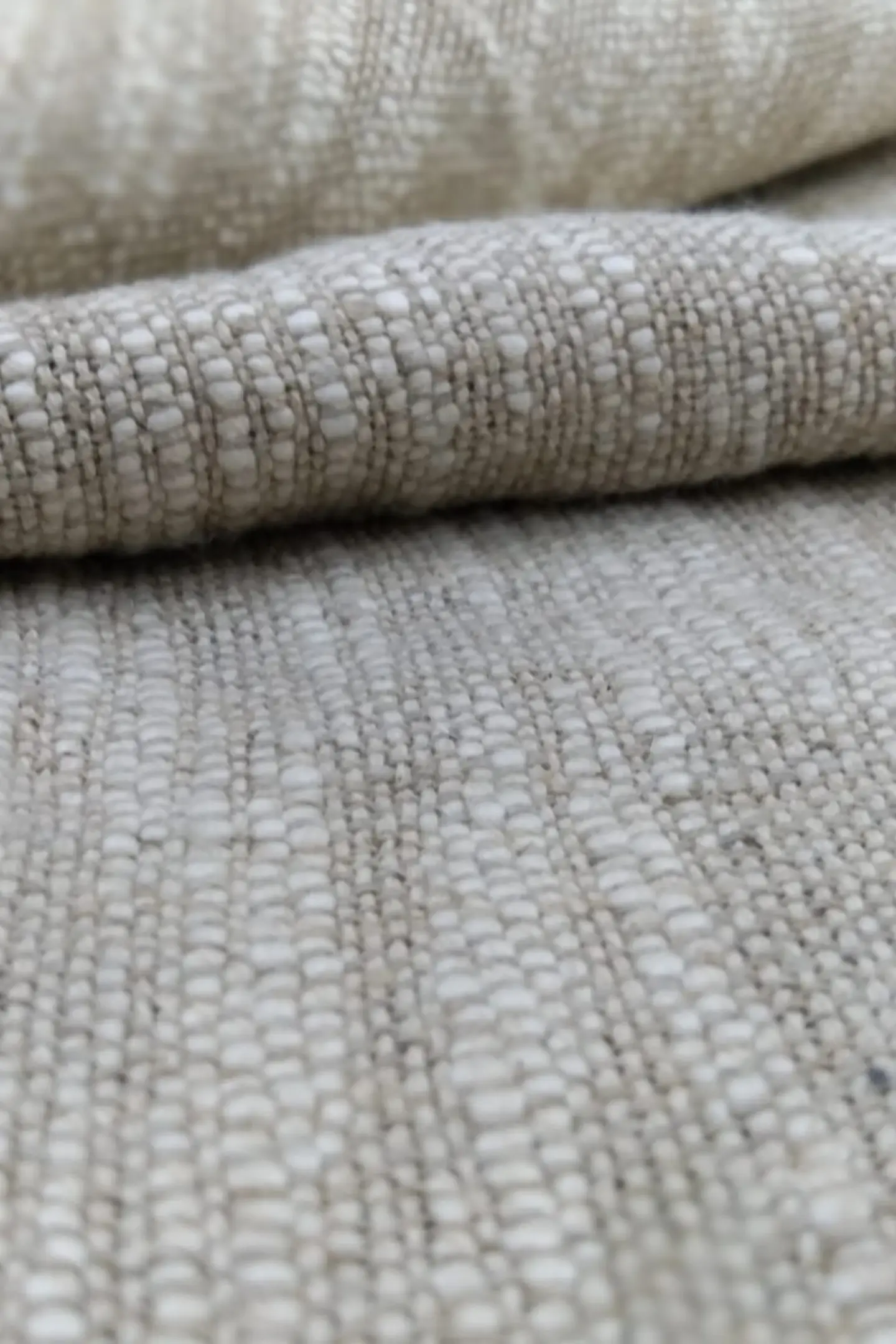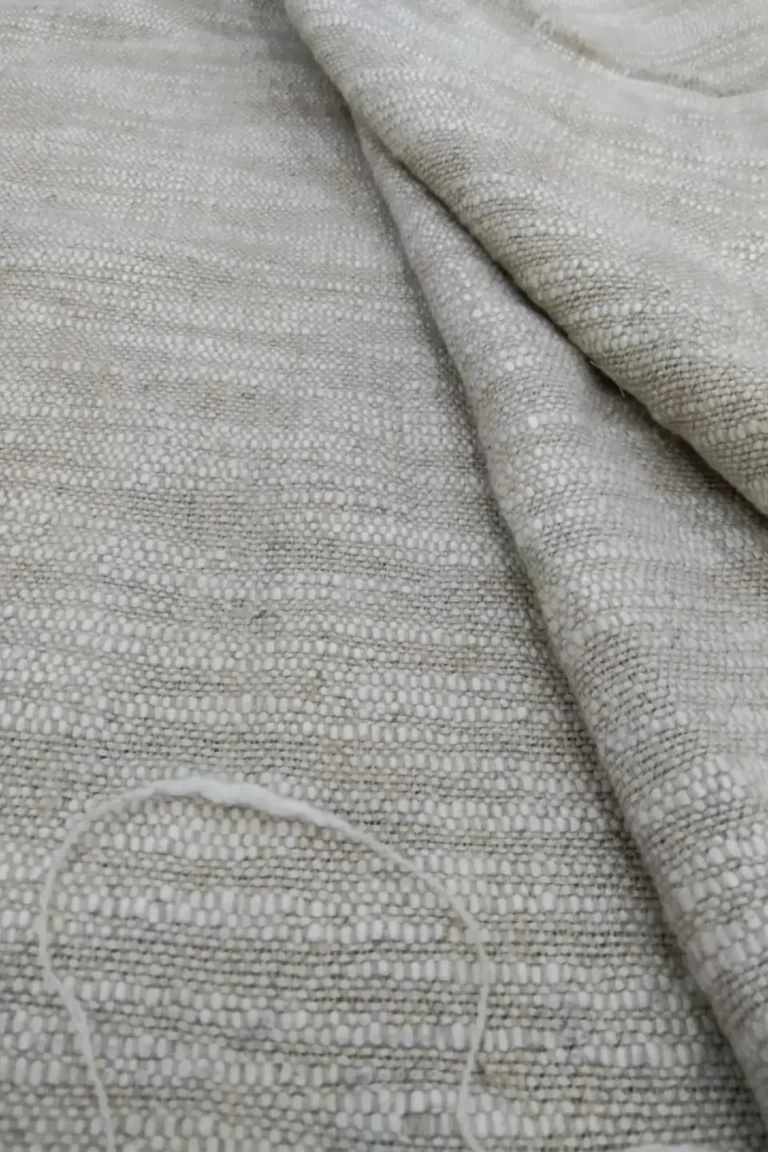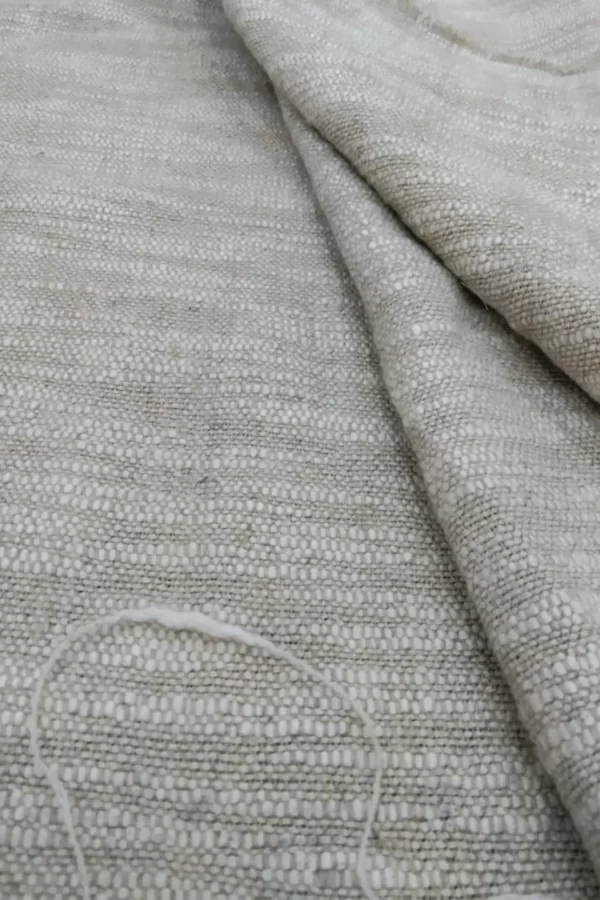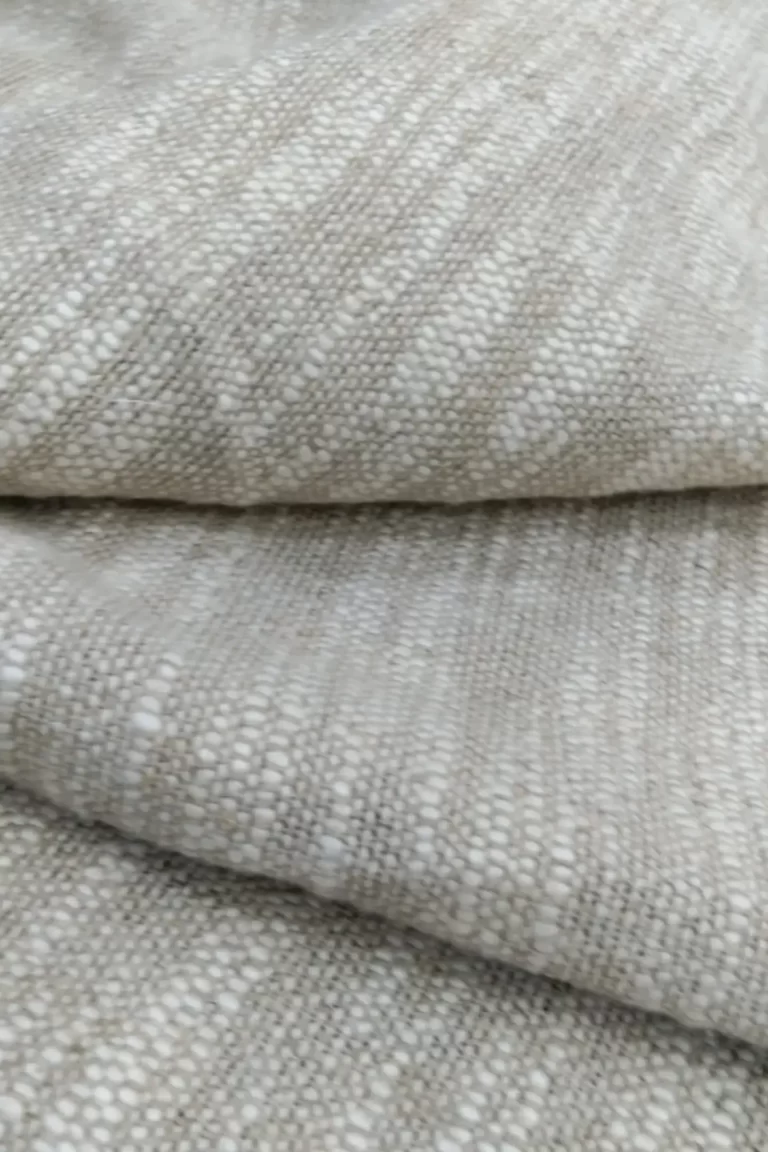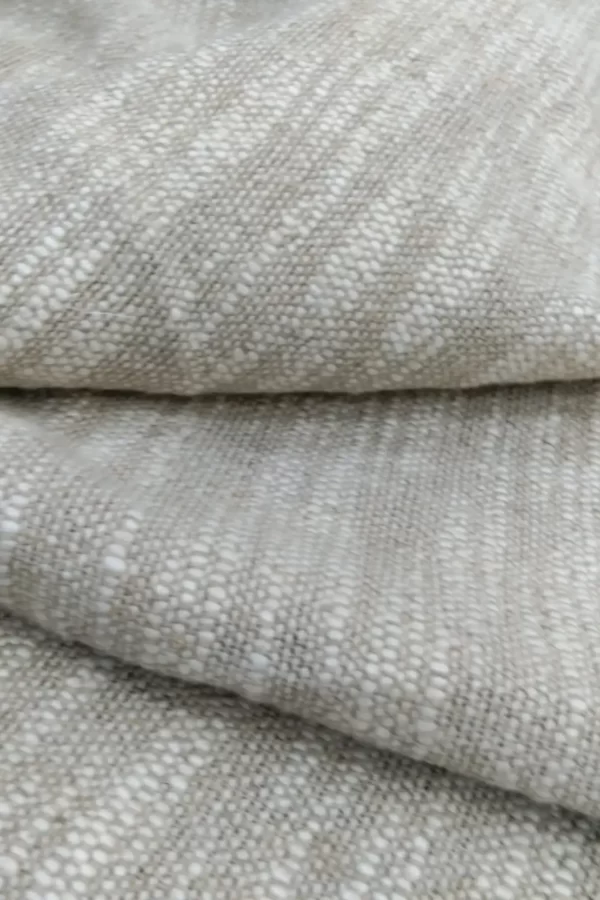 Elevate Your Style with 100% Pure & Natural Handloom Linen Fabric – Lightweight, Breathable, Eco-friendly
Name – Tiger Lily
Blend – 100% Linen
Category – Handloom Woven Fabric
Shade – Natural
Weave – Embroidered
GSM     –  430 gsm
Width – 58 Inches
Wash care Instruction: Machine wash cold, gentle cycle. Tumble dry low. Iron on low heat if needed.
For Bulk Query Please Mail us at: [email protected]
Natural Handloom Linen Fabric
Indulge in the epitome of comfort and style with our Pure Handloom Linen Fabric. Crafted to perfection, this exquisite fabric offers you an unparalleled experience. With a rich legacy of traditional craftsmanship, it's the ideal choice for those who value elegance, quality, and sustainability.
Handcrafted Linen Fabric
Our handloom Handcrafted linen fabric is renowned for its exceptional characteristics. Its lightweight nature allows for breathability and a soft touch against your skin. Say goodbye to discomfort, as linen's natural moisture-wicking properties keep you cool and fresh even during the warmest days. But the benefits don't stop there. Linen is eco-friendly, produced with minimal environmental impact. It's a sustainable choice, aligning with your values and contributing to a greener planet.
Whether you're creating stylish apparel, home decor, or accessories, this versatile fabric offers you a world of possibilities. Its timeless appeal ensures your creations will stand the test of time, making it a wise investment for your projects.
Key Features:
Breathable Comfort: Stay cool and comfortable all day long.
Eco-conscious Choice: Made with minimal environmental impact.
Versatile Fabric: Ideal for clothing, home decor, and more.
Timeless Elegance: Create enduring, stylish pieces.
Handloom Craftsmanship: Each piece is a work of art.
Moisture-Wicking: Keeps you fresh in any season.
Sustainability at Its Best: Contribute to a greener world.
Pure Linen Fabric Wholesale
Linen fabric on wholesale is a versatile and highly sought-after textile in the fashion and home decor industries. Renowned for its breathability, natural elegance, and durability, linen is a top choice for businesses looking to offer quality products. It's a favorite among clothing designers, interior decorators, and crafters, thanks to its ability to create both comfortable apparel and chic home furnishings. When purchased wholesale, linen fabric becomes a cost-effective solution for businesses, allowing for bulk production and competitive pricing. Its eco-friendly and sustainable properties also appeal to a growing market of environmentally-conscious consumers. Linen fabric wholesale is the epitome of quality and style, meeting both practical and ethical demands.