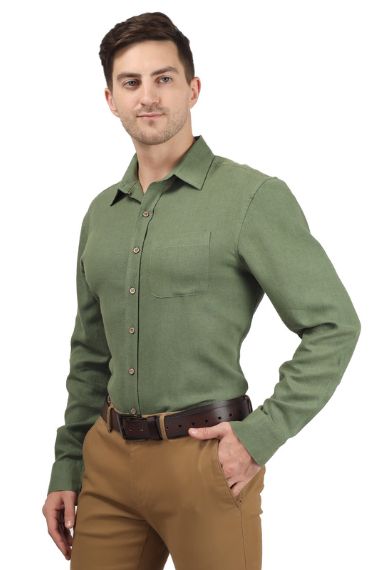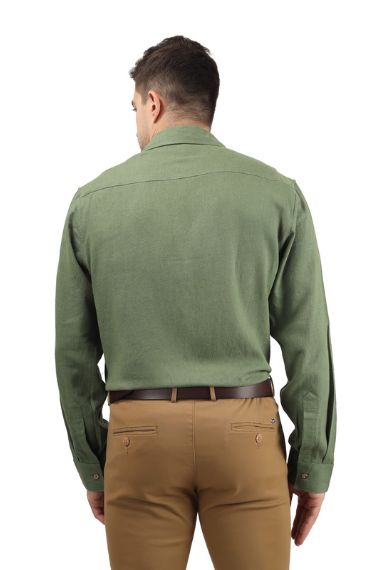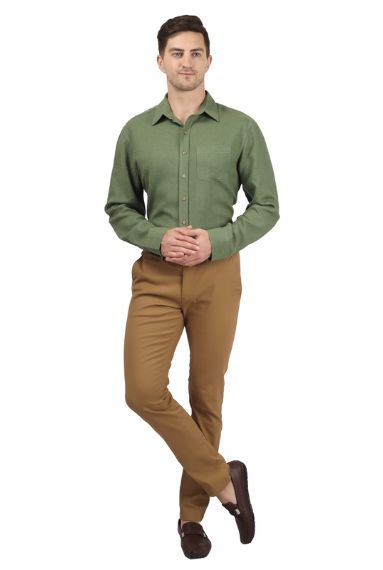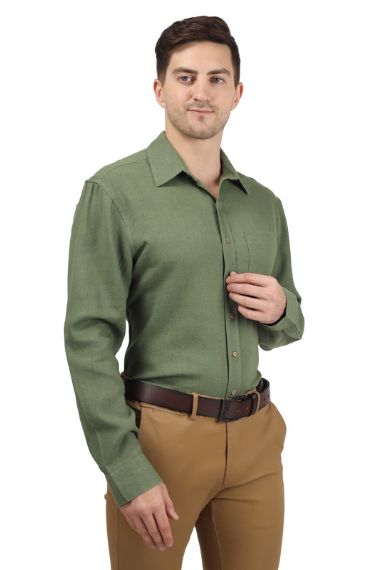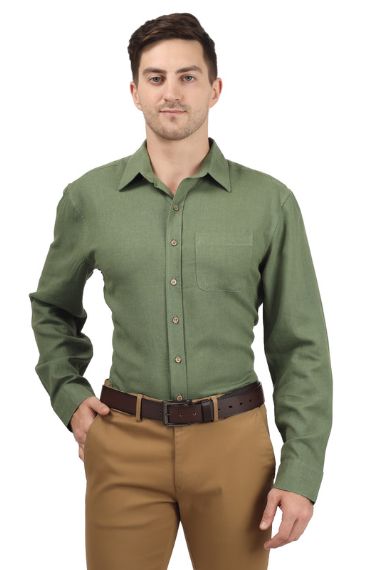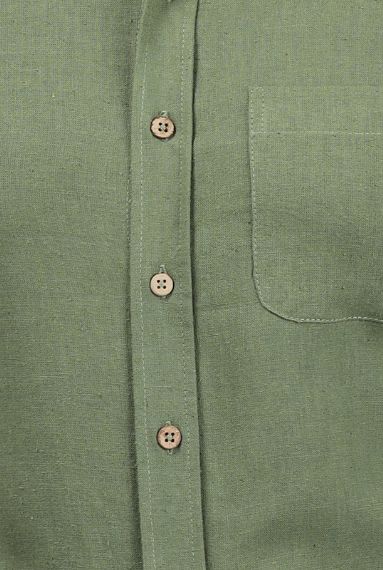 Premium & Stylish Men's Linen Shirts – Comfortable, Breathable, and Versatile
$48.00
Brand Name: Blily
Product Name: Men's Linen Shirt
Product Code: BL -MS-006
Material Composition: 100% Linen
Color: Dark Olive Green
Key Product Features:  Full Sleeve (Can customize)
Product Care Instructions: Normal Machine Wash
Country of Manufacturing: India
Crafting Linen Shirts with Excellence, Global Suppliers of Custom 100% Organic Cotton T-Shirts to Over 20 Nations
Men's Linen Shirts
Introducing our stylish men's linen shirt, a perfect blend of comfort, style, and versatility. Crafted with utmost care, this shirt is designed to elevate your fashion game while keeping you cool and comfortable throughout the day. Whether you're heading to a casual outing or a beach party, this linen shirt is your go-to option.
Premium Quality Linen Formal Men's Shirt
Made from premium quality linen fabric, our shirt offers exceptional breathability, allowing air to circulate and keeping you fresh even in warm weather. The lightweight and soft texture of linen ensure a comfortable fit, preventing any discomfort or irritation.
Featuring a timeless design, this shirt combines classic elegance with modern aesthetics. The carefully tailored fit enhances your silhouette and offers a sophisticated look that never goes out of style. The versatile nature of this shirt makes it suitable for various occasions, including weddings, vacations, or simply a day out with friends.
Key Features of Stylish Linen Shirts:
ALL-DAY COMFORT: Crafted from premium linen fabric, our shirt provides exceptional comfort, keeping you at ease all day long.
BREATHABLE DESIGN: The breathable nature of linen allows air to flow freely, keeping you cool and fresh, even in hot weather.
VERSATILE STYLE: The timeless design and versatile style make this shirt perfect for both casual and formal occasions.
EFFORTLESS ELEGANCE: The carefully tailored fit offers a sophisticated and polished look, adding a touch of elegance to your outfit.
DURABLE AND LONG-LASTING: Made with high-quality materials, our shirt is built to last, ensuring long-term use and satisfaction.
EASY MAINTENANCE: This shirt is machine washable and easy to care for, saving you time and effort on laundry days.
SIZE OPTIONS: Available in a range of sizes, finding the perfect fit is easy, ensuring a comfortable and flattering look for every body type.