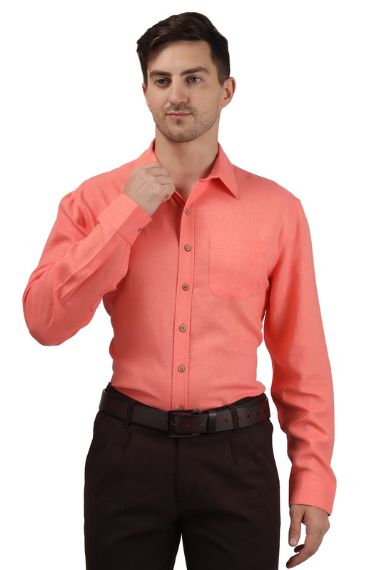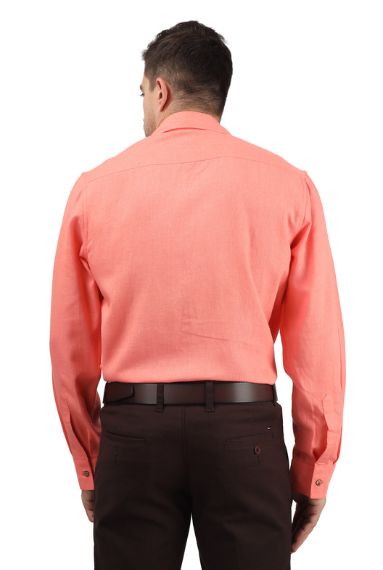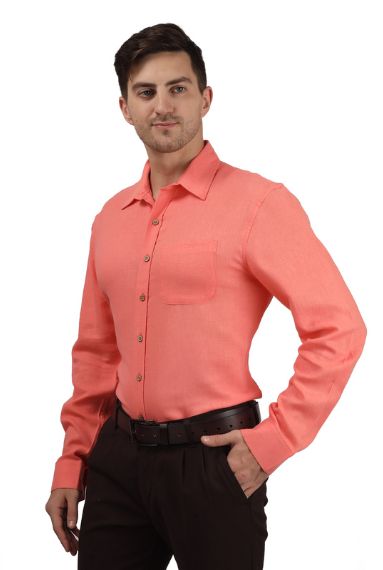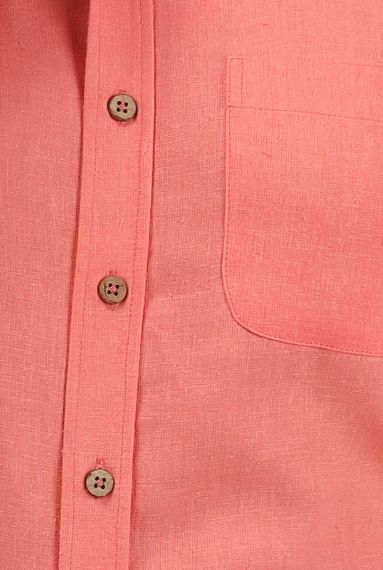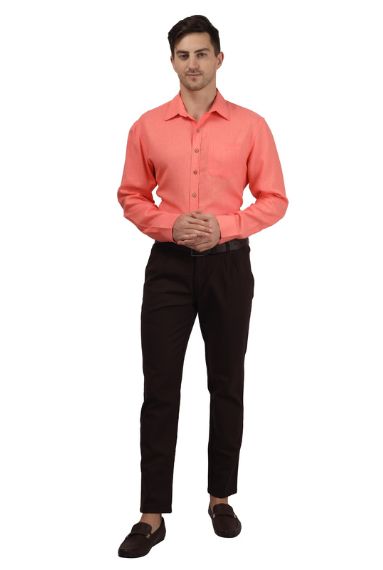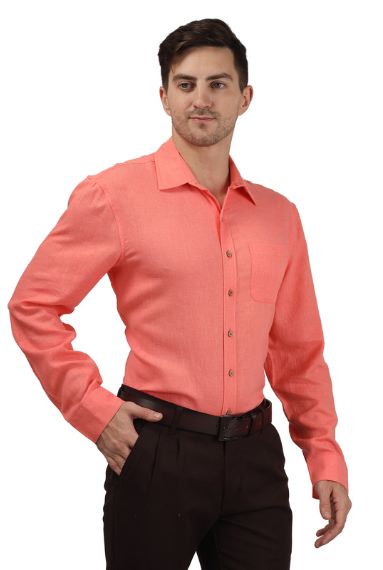 Cool & Classic 100% Linen Shirt for Men – Breathable & Versatile
$48.00
Brand Name: Blily
Product Name: Stylish Linen Shirts For Men
Product Code: BL -MS-004
Material Composition: 100% Linen
Color: Deep Blush
Key Product Features:  Full Sleeve (Can customize)
Product Care Instructions: Normal Machine Wash
Country of Manufacturing: India
Crafting Linen Shirts with Excellence, Global Suppliers of Custom 100% Organic Cotton T-Shirts to Over 20 Nations
Linen Shirt for Men
Experience the ultimate blend of style and comfort with our 100% Linen Shirt for Men. Crafted with precision and attention to detail, this shirt is designed to elevate your wardrobe and keep you looking sharp in any setting. Made from high-quality linen fabric, it offers exceptional breathability, ensuring you stay cool and comfortable all day long.
Our linen shirt is the perfect choice for those seeking a versatile and timeless addition to their clothing collection. Whether you're attending a formal event, going to the office, or enjoying a casual outing, this shirt effortlessly adapts to various occasions. Its classic design and tailored fit make it an ideal choice for the modern gentleman.
Key Features Of Breathable Linen Shirt
ULTIMATE BREATHABILITY: Stay cool and fresh even in the warmest weather, thanks to the exceptional breathability of our 100% linen shirt.
CLASSIC STYLE: Enhance your look with the timeless appeal of this stylish shirt, suitable for both formal and casual occasions.
ALL-DAY COMFORT: Experience maximum comfort with the lightweight and soft linen fabric that feels gentle against the skin.
VERSATILE WARDROBE ESSENTIAL: From business meetings to weekend gatherings, this shirt seamlessly transitions between different settings.
EASY MAINTENANCE: Our linen shirt is easy to care for and retains its quality wash after wash, ensuring long-lasting durability.
PERFECT FIT: The shirt is expertly tailored to provide a flattering fit that complements your physique and adds confidence to your style. It is totally Fashionable Linen shirt
HIGH-QUALITY CRAFTSMANSHIP: Each shirt is meticulously crafted with attention to detail, delivering a premium product you can rely on.