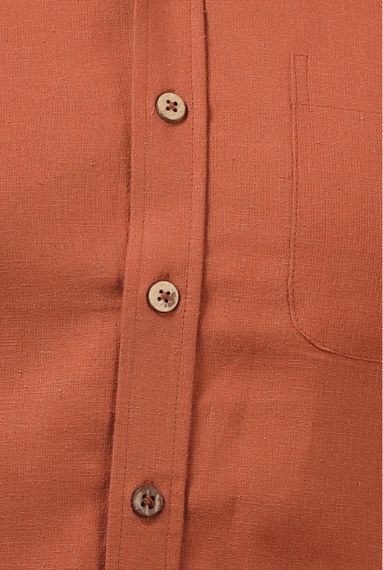 Stylish Linen Men's Formal Shirt – Comfortable, Breathable, and Durable
$48.00
Brand Name: Blily
Product Name: Men's Linen Formal Shirts
Product Code: BL -MS-002
Material Composition: 100% Linen
Color: Alloy Orange
Key Product Features:  Full Sleeve (Can customize)
Product Care Instructions: Normal Machine Wash
Country of Manufacturing: India
Crafting Linen Shirts with Excellence, Global Suppliers of Custom 100% Organic Cotton T-Shirts to Over 20 Nations
Linen Men's Formal Shirt
Elevate your formal attire with our Stylish Linen Men's Formal Shirt. Crafted with the finest linen fabric, this shirt combines classic sophistication with modern comfort. Designed to impress, it offers a perfect blend of style and functionality, making it a must-have addition to your wardrobe.
Versatile Linen Shirt
Our linen formal shirts is tailored to perfection, providing a sleek and polished look for any formal occasion. The breathable and lightweight nature of linen ensures all-day comfort, keeping you cool and fresh even during long events. Its natural moisture-wicking properties allow for better air circulation, preventing sweat and odors, so you can confidently make a lasting impression.
Featuring a timeless design, our shirt embraces versatility. It pairs effortlessly with tailored trousers or suits, adding a touch of elegance to your ensemble. Whether you're attending a wedding, business meeting, or social gathering, our linen shirt will make you stand out from the crowd.
Key Features Of Stylish Formal Shirt:
ALL-DAY COMFORT: Experience ultimate comfort with our breathable and lightweight linen fabric.
CLASSIC ELEGANCE: Enhance your style with a timeless linen formal shirts that exudes sophistication.
MOISTURE-WICKING PROPERTIES: Stay fresh and odor-free with natural moisture absorption.
VERSATILE DESIGN: Perfectly pairs with formal attire, ideal for weddings, meetings, and more.
DURABLE CONSTRUCTION: Made with high-quality materials, ensuring long-lasting performance.
EASY MAINTENANCE: Machine washable and wrinkle-resistant, making it convenient for everyday wear.
PERFECT FIT: Available in various sizes, our shirt provides a comfortable and tailored look.