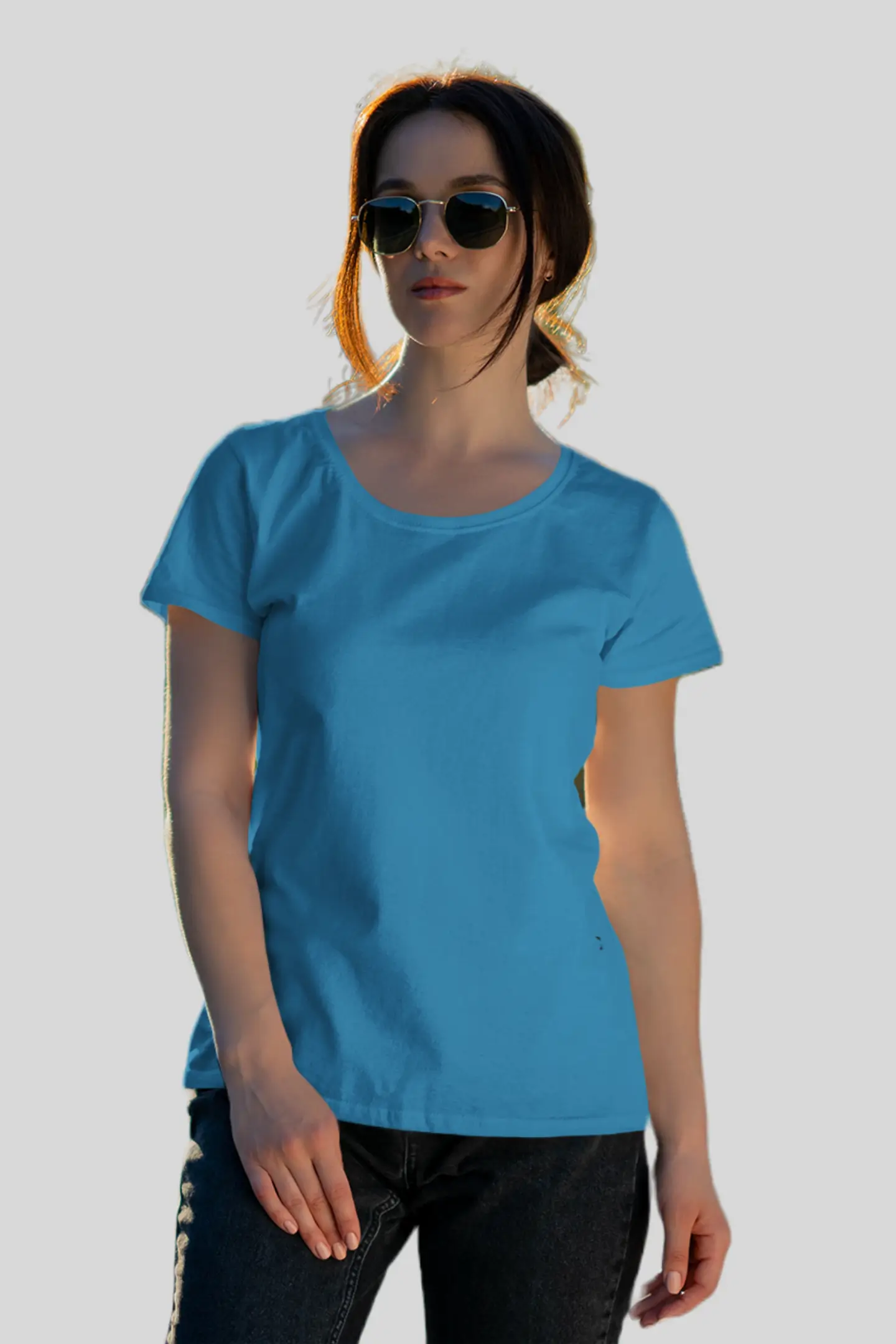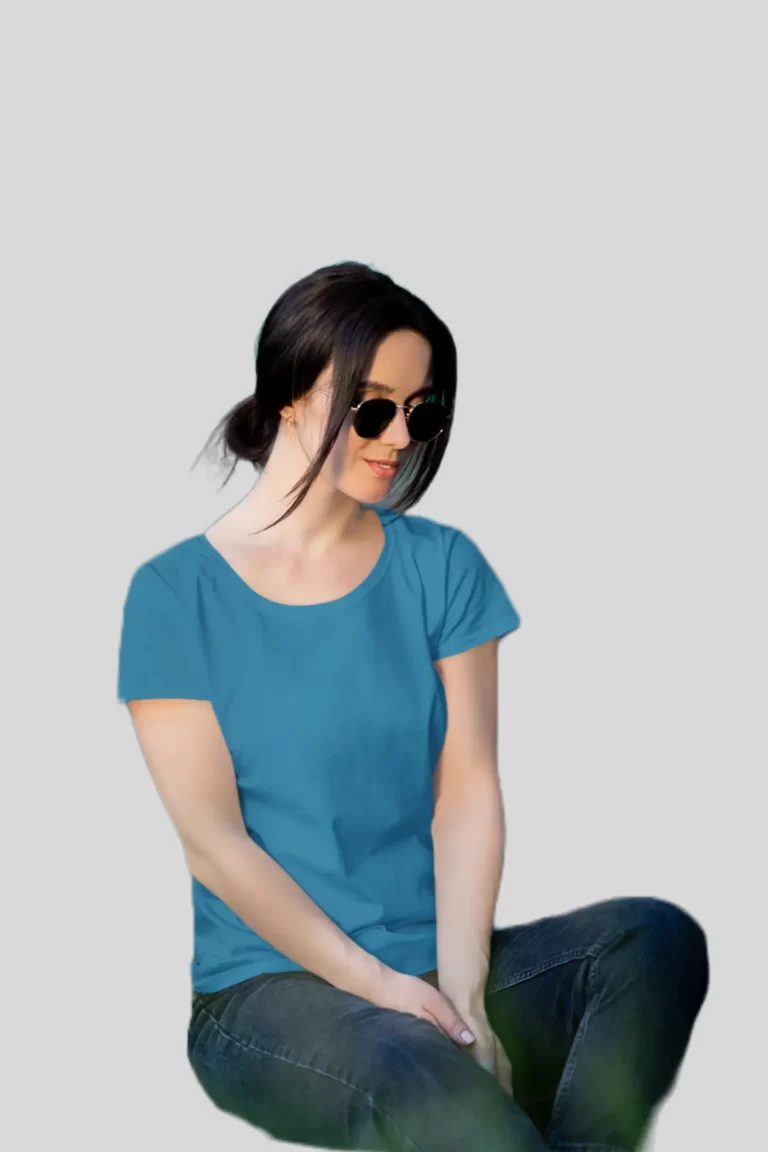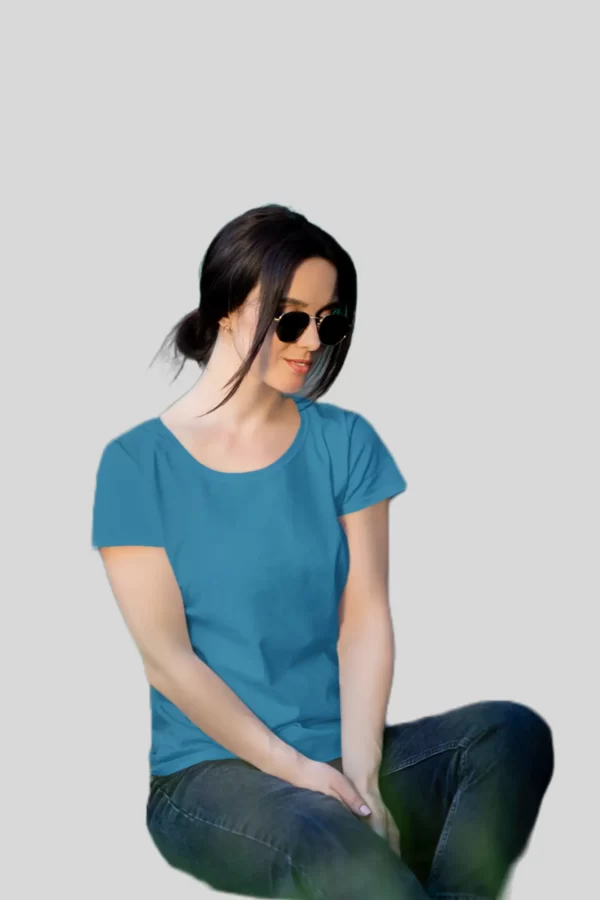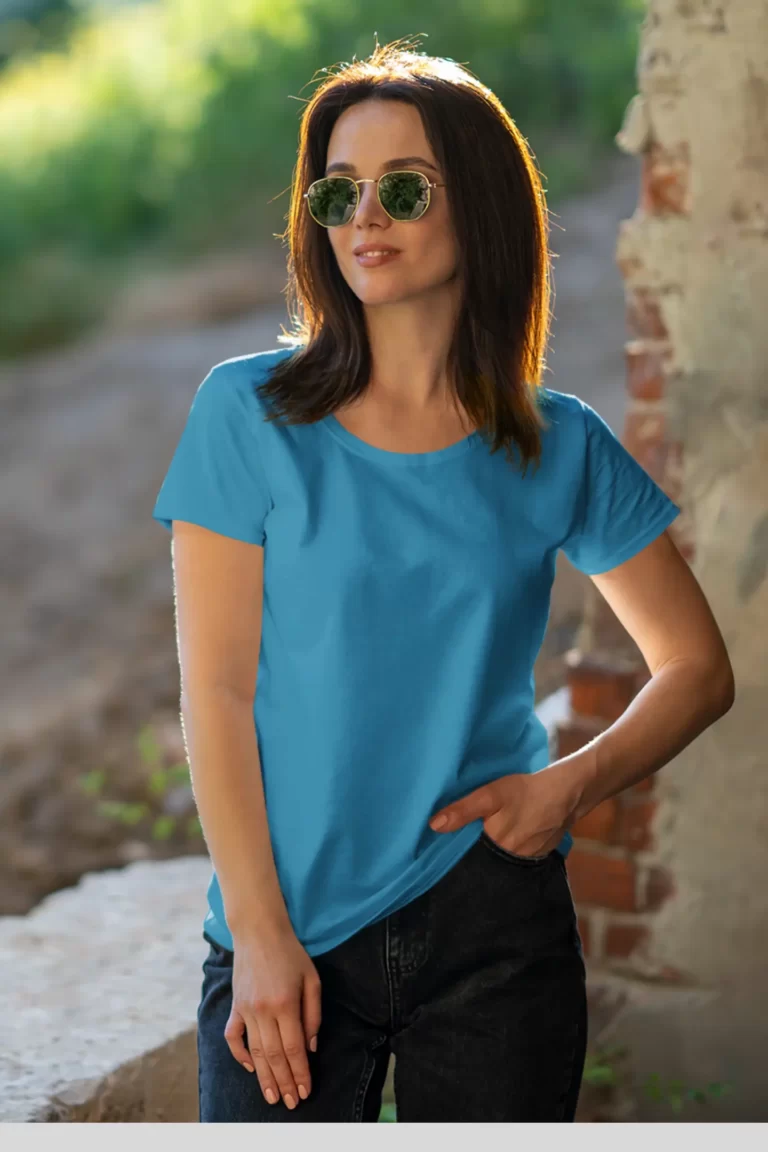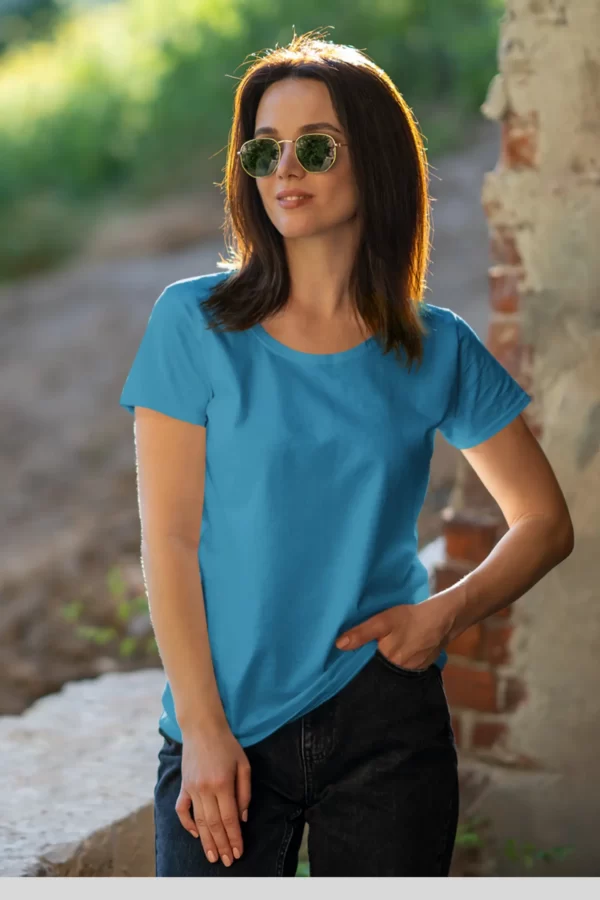 Eco Chic Essentials: Blossom Organic Cotton T-Shirts for Women | Buy Now
$32.00
Name: Blossom Organic Cotton T Shirt
Product Code: BL-WMT-010
Color- French Blue
Material Composition: 94% Organic Cotton, 6% Spandex
Key Product Features:  Half Sleeve, Round Neck,
Product Care Instructions: Normal Wash
Contact us at [email protected] for wholesale on Low MOQ. we are manufacturer of customize 100 % organic cotton T-shirts
Blossom Organic Cotton T-Shirts
Experience the perfect blend of style, comfort, and sustainability with our Eco Chic Essentials Blossom Organic Cotton T-Shirts for Women. Crafted with utmost care, these t-shirts are made from premium organic cotton, ensuring a soft touch against your skin while minimizing your ecological footprint.
Indulge in the luxurious comfort of our organic cotton fabric, thoughtfully designed to keep you feeling fresh and confident throughout the day. The breathable nature of the fabric allows for optimal airflow, keeping you cool and comfortable even during warmer seasons.
Eco Chic Essentials: Women's Sustainable Fashion
Our Blossom Organic Cotton T-Shirts come in a variety of vibrant colors and flattering cuts, making them versatile additions to your wardrobe. Whether you're dressing up for a casual outing or embracing a laid-back look, these t-shirts effortlessly elevate your style. But there's more to love about our Organic Cotton T-Shirts than just their exceptional quality and chic design. By choosing organic cotton, you're making a conscious choice to support sustainable and ethical fashion. Our t-shirts are produced using environmentally friendly practices, free from harmful chemicals and pesticides. You can wear them with pride, knowing that you're contributing to a healthier planet.
With their durability and long-lasting quality, our Blossom Organic Cotton T-Shirts for Women are a smart investment that will stand the test of time. The superior craftsmanship ensures that they retain their shape, color, and softness, even after multiple washes. Join the growing movement towards sustainable fashion and embrace the beauty of nature with our Eco Chic Essentials Blossom Organic Cotton T-Shirts for Women. Elevate your style while making a positive impact on the environment. Order yours today and experience the perfect blend of fashion, comfort, and sustainability!
Key Features and Benefits:
DURABLE & LONG-LASTING: Crafted with high-quality organic cotton, this t-shirt is designed to withstand regular wear and washing, ensuring long-lasting durability.
ULTRA-SOFT & GENTLE: The organic cotton fabric offers a luxurious touch, providing ultimate comfort and a gentle feel against your skin.
BREATHABLE & MOISTURE-WICKING: Stay cool and dry all day long with the breathable and moisture-wicking properties of our t-shirt, making it perfect for any occasion.
VERSATILE STYLE: This t-shirt features a timeless design that effortlessly complements any outfit, whether you're dressing up or keeping it casual.
SUSTAINABLE FASHION: By choosing our Organic Cotton T-Shirt, you're contributing to a greener future and supporting ethical fashion practices.
HYPOALLERGENIC: The hypoallergenic nature of organic cotton makes it ideal for those with sensitive skin or allergies.
EASY CARE: Our t-shirt is machine washable, saving you time and effort on maintenance.