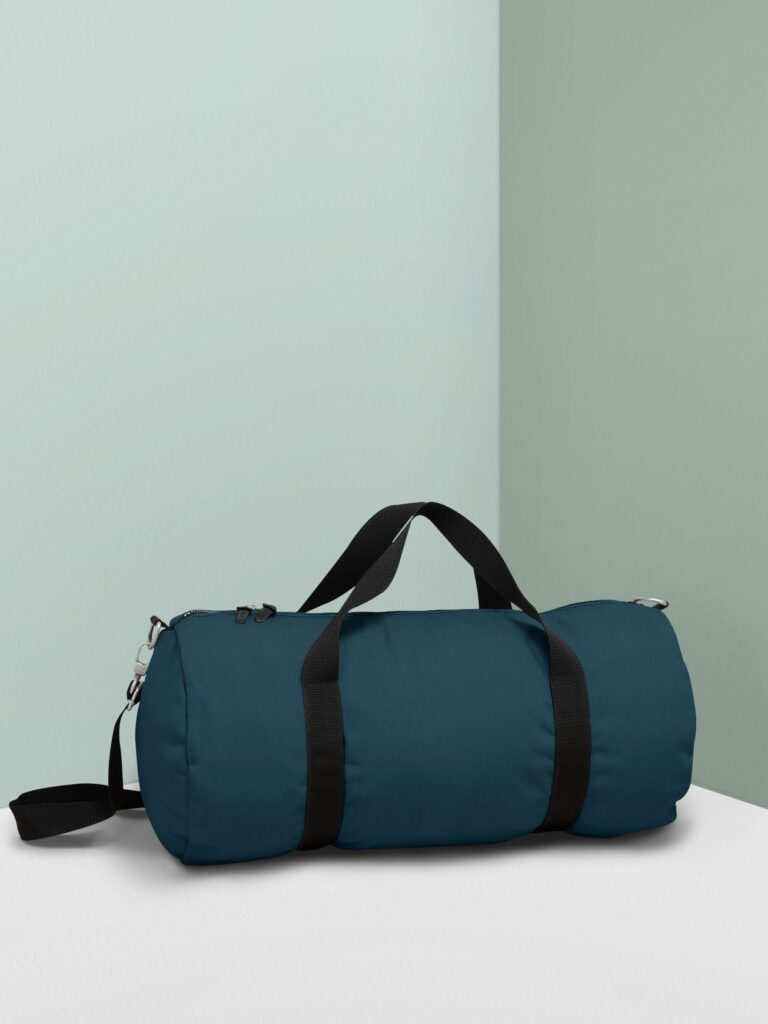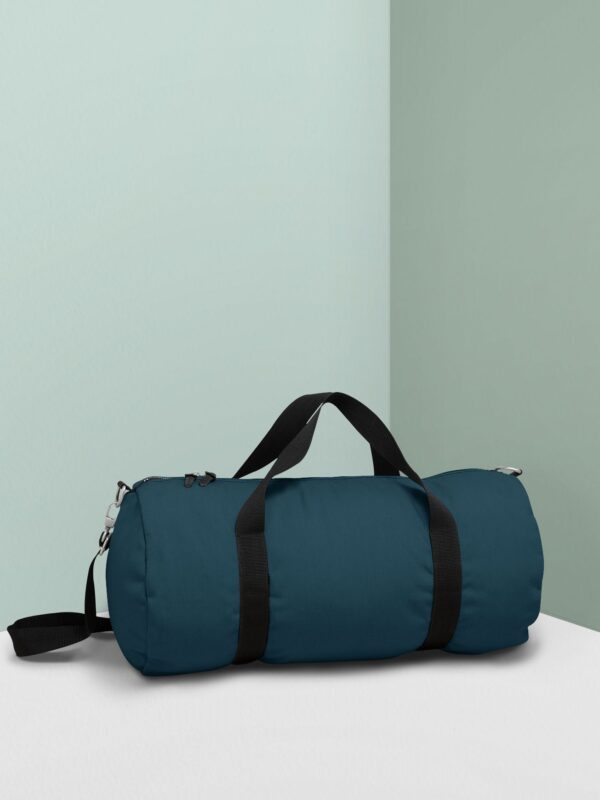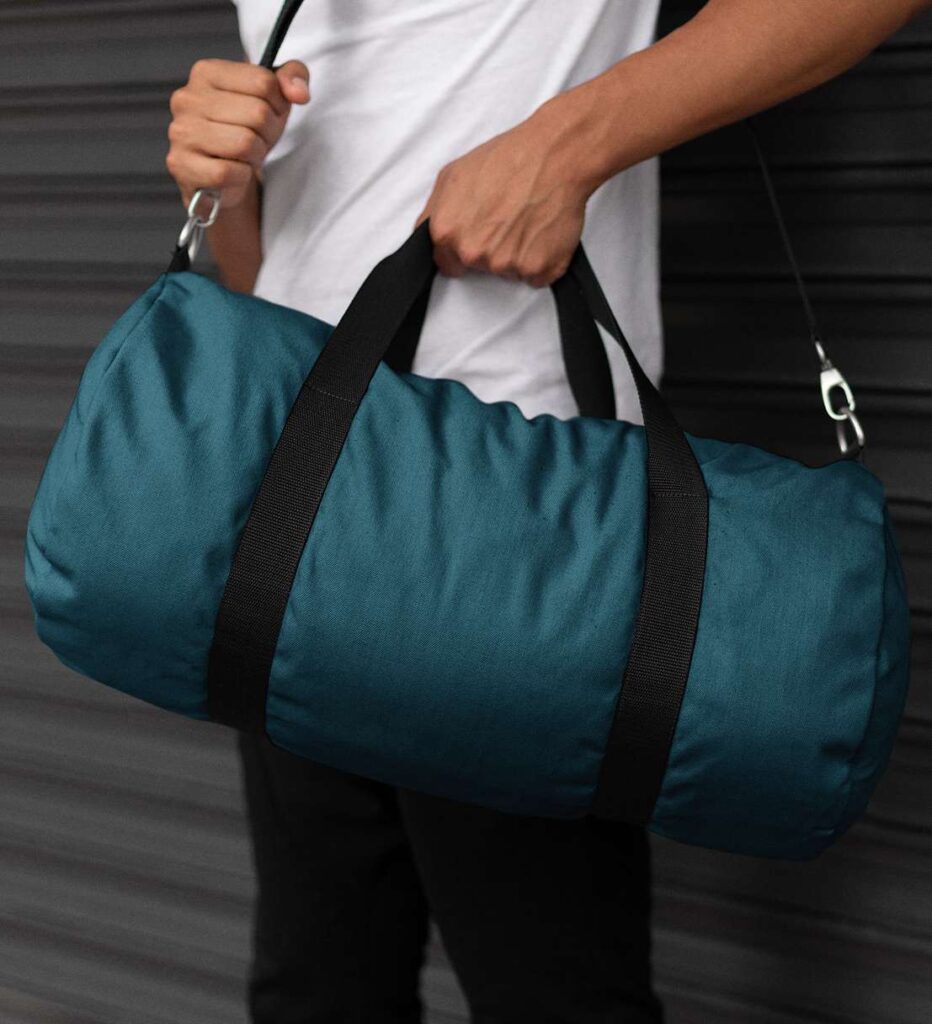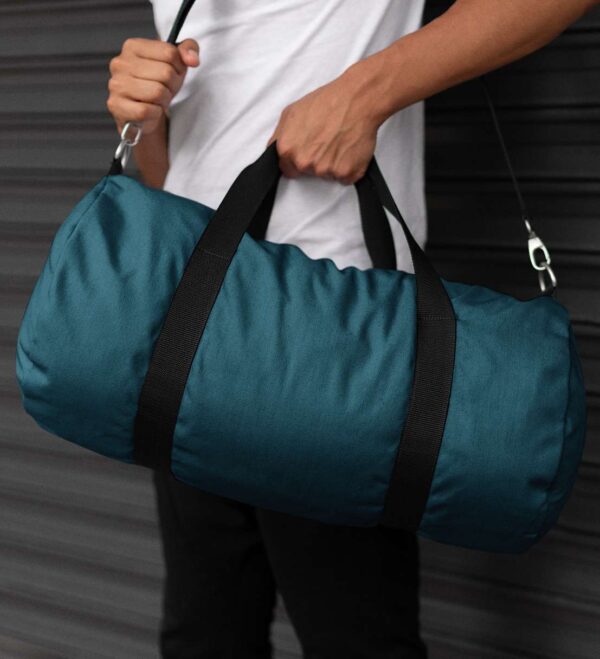 100% Organic Cotton Duffle Bag, Strong & Stylish
$26.99
Name: 100% Organic Cotton Duffle Bag
Product Code: BL- DBA-001
Color: Blue
Material Composition: 100% Organic Cotton
Sizes:  Regular
Style Detail: Duffle Bag with inside pouch
Key Product Features:  Solid Power loom
Product Care Instructions: Normal Wash
Duffle Bag Available With Bulk Order.
Custom Dye/Screen Print/Digital Print Available On Low MOQ
Custom Embroidery And Custom Logo Available on Bags
100% Organic Cotton, linen and other organic handloom fabric is also available.
Organic Cotton Duffle Bag
Introducing our Organic Cotton Duffle Bag – the perfect companion for all your adventures! Made from premium organic cotton, this duffle bag is the ultimate blend of style, sustainability and functionality.
With its spacious interior and multiple pockets, our duffle bag has ample room to carry all your essentials – whether you're heading to the gym, on a weekend getaway or a longer vacation. Plus, the durable, high-quality organic cotton ensures that your bag will last for years to come, making it a wise investment for both your wallet and the planet.
Unlike synthetic materials, organic cotton is free from harmful chemicals and pesticides, making it a safer and healthier option for you and the environment. You can feel good knowing that your purchase not only benefits you, but also supports ethical and sustainable farming practices.
Our Organic Cotton Duffle Bag is designed with your comfort in mind. The adjustable shoulder strap and sturdy handles make it easy to carry, while the soft, breathable cotton ensures that you stay comfortable, even during the longest trips.
But the benefits don't stop there – this duffle bag is also stylish! The minimalist design and neutral color make it versatile and easy to pair with any outfit. Whether you're traveling for business or pleasure, you'll look great and feel even better knowing that your bag is both fashionable and eco-friendly.
So, what are you waiting for? Add our Organic Cotton Duffle Bag to your cart and start your next adventure with style and sustainability!